Autumn Home Trends AW17
Autumn Home Trends AW17
Sumptuous velvet and luxurious textures in deep blues, greens and teals fusing together creating a palette of opulent jewel like colours. Mix heady emerald greens, teals and deep inky blues with a touch of glamorous gold and throw in some tactile faux fur, velvet or silk to pull those dramatic colours together for ultimate cosy glamour.
Floral
Ditsy floral wallpaper brightens any wall space. Use as a feature wall or use in a whole room for maximum impact.
Scandi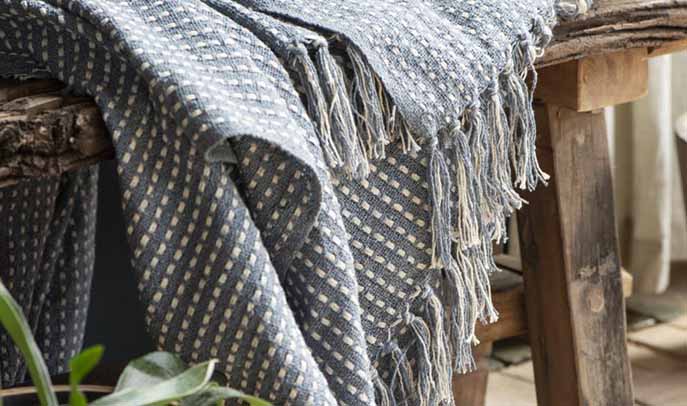 Simple, neutral tones have never gone out of fashion. In AW17 greys are the new neutrals blended with blonde woods and natural features. Add a throw and some faux fur cushions for added cosiness.
Monochrome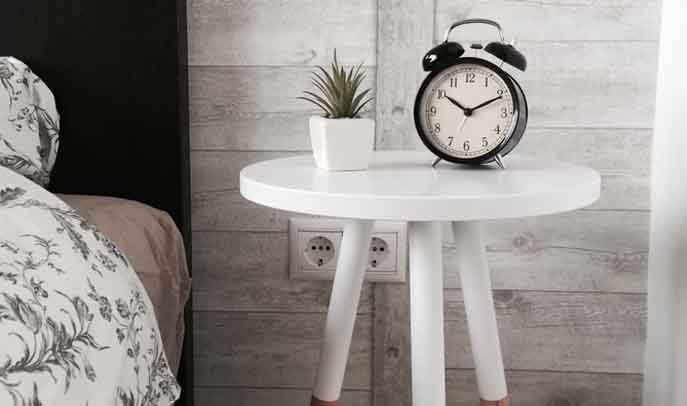 Update your rooms with splashes of black and white. Vases and pots are great for plants contrasting with vibrant green. Blended with natural woods, monochrome can make a statement by subtly breaking up neutral overload. Photo credit: Kaboompics – Karolina
Colour Blocking
Reinvent the way you paint your walls. Feature walls have been popular for a long time and more recently, colour blocking has become trendy. Paint large rectangles or squares and use to frame pictures, objects or shelving in a complimentary paint colour from your main wall paint. You can mask out large blocks in diagonal patterns and create large, geometric style shapes in contrasting patterns to make your walls pop.
Statement Chairs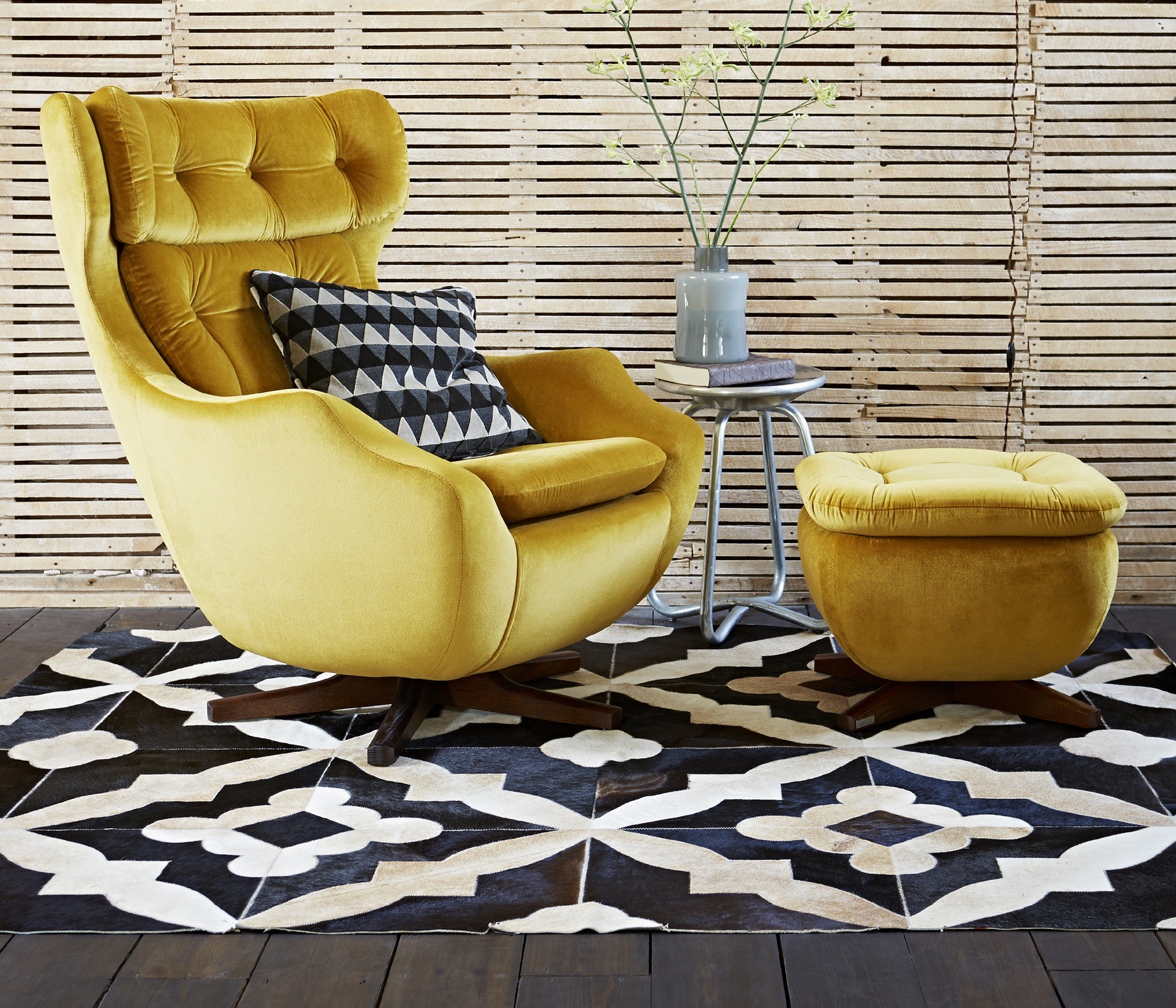 Homes these days are not the same without a statement chair to give a room the 'wow' factor. Be bold with colour and pattern or more serene with the elegance emanating from the curves or unusual shape of a statement chair.
Fireplaces – statement wood decorating the mantelpiece
Nature and wood as feature pieces are on trend this AW17. Natural wood chopped up is also becoming a feature. Sit next to fireplaces in a stylish log wood holder. Blocks of wood sawn from tree trunks make excellent plant stands and blonde textured driftwood can be crafted or decorated onto many objects. Imagine decorating a lampstand as a border on mirrors or as natural feature objects on their own if you can get your hands on a large piece.
Geometric Tiles
Geometric shapes have been popular for quite a while and their popularity has increased significantly in tile and flooring designs. Thinking of tiling your bathroom, floor, kitchen or other spaces? Hexagonal geometric shapes are big news. Choose fresh monochrome tiles or bold, vibrant colours to make your room sing!
Plants Still On Trend!
Plants, renowned for being calming and relaxing, can also make your room pop. Luscious green, contoured leaves, tall plants, spikey plants and vibrant colour all add their own style, blending into any room décor. Stylish, shapely plants purify the air naturally and the best bit? They are so easy to maintain. Cactuses, succulents, snake plants (or mother-in-law's tongue!), aloe vera, areca palm, bamboo palm and banana plants are great plants for anyone who wishes to add some zing.
We either stock or order all of the products mentioned above in store or online.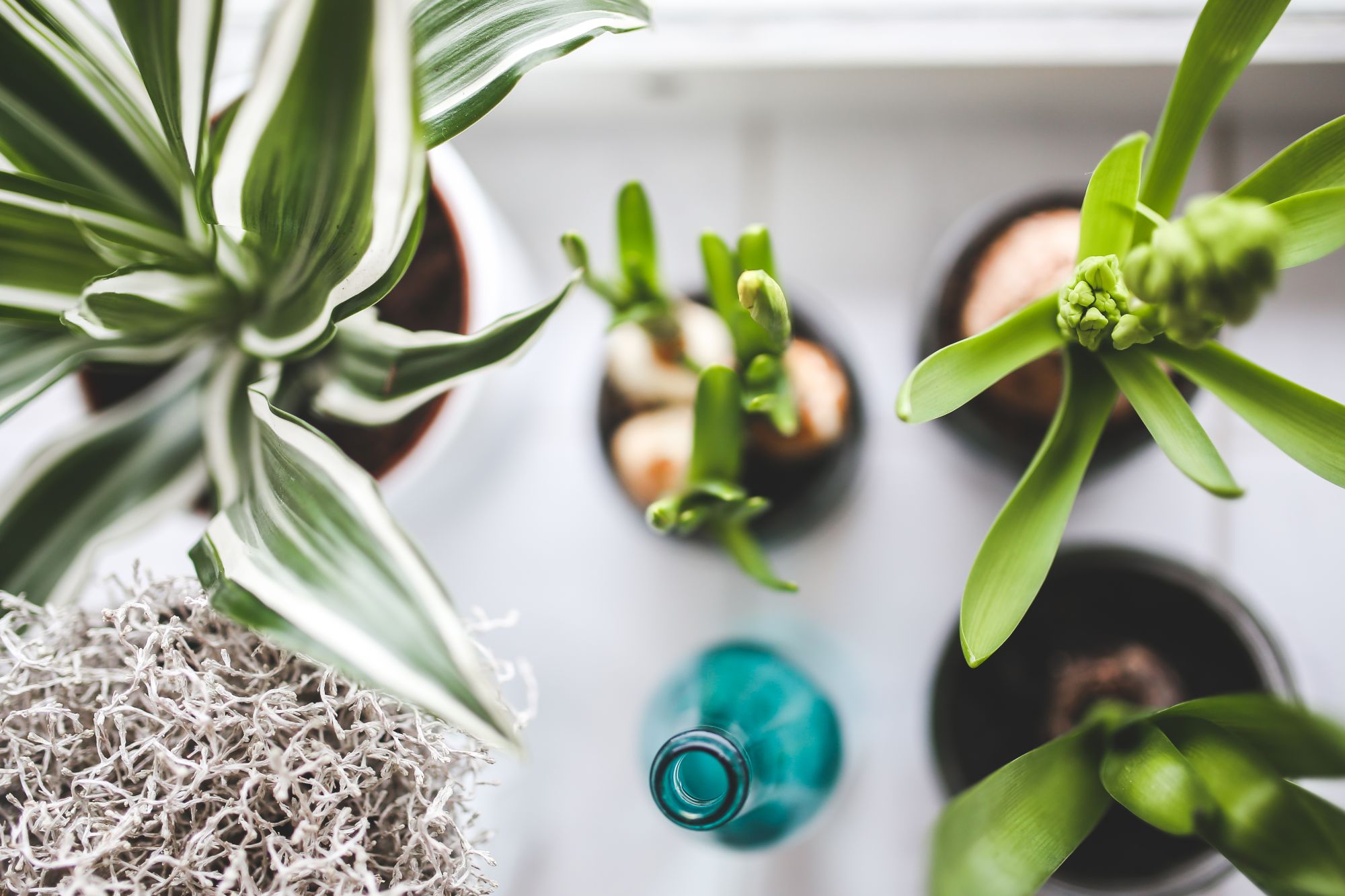 Credit: Kaboompics Karolina