Community has always been important to us here at Gardiner Haskins Cirencester. Since we opened in 1979 many things have changed, particularly on the local High Street but we have always appreciated how the community of Cirencester welcomed us and have kept us here for over 40 years.
In 2020 the COVID-19 pandemic hit and like a lot of other independent businessses we were worried and closed our doors to protect our staff and the community and stayed at home. We re-opened in June 2020 and our customers welcomed us back with open arms. We were determined to repay that kindness in 2021.
Here are some of the donations we have been able to make and the wonderful events we have supported this year.
JANUARY 2021
We were contacted in January by South Cerney Playgroup and Pre School to say their Oven & Hob had stopped working. Their fundraising had been badly affected by the pandemic and they were keen to replace but with limited funds. We were pleased to replace the Oven free of charge and our recommended installer Edward van Thiel also donated his time to get it installed for them.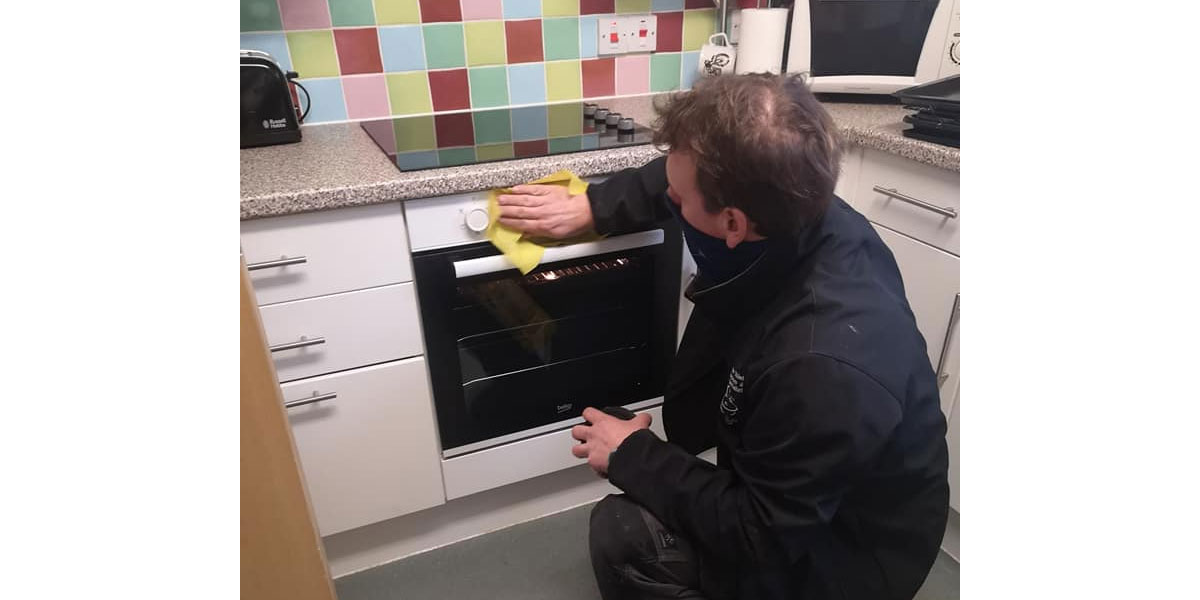 MARCH 2021
In March were delighted to hear that Churn Project were working on their allotment. We donated some items to them from their wishlist to allow them to stretch their funds to other good causes. We even included some sweets to boost their energy levels.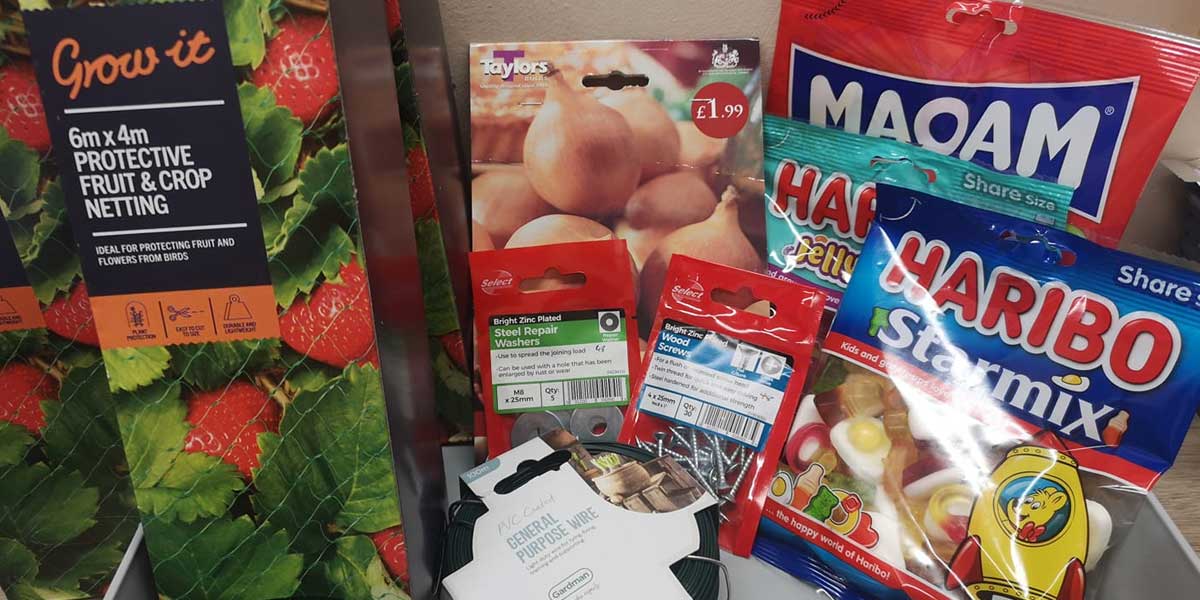 APRIL 2021
The Duke of Gloucester Playgroup were moving their garden and having to start their garden from scratch! We donated some compost, pots and seeds to help them on their way. This is one of the lovely photos they shared from their garden.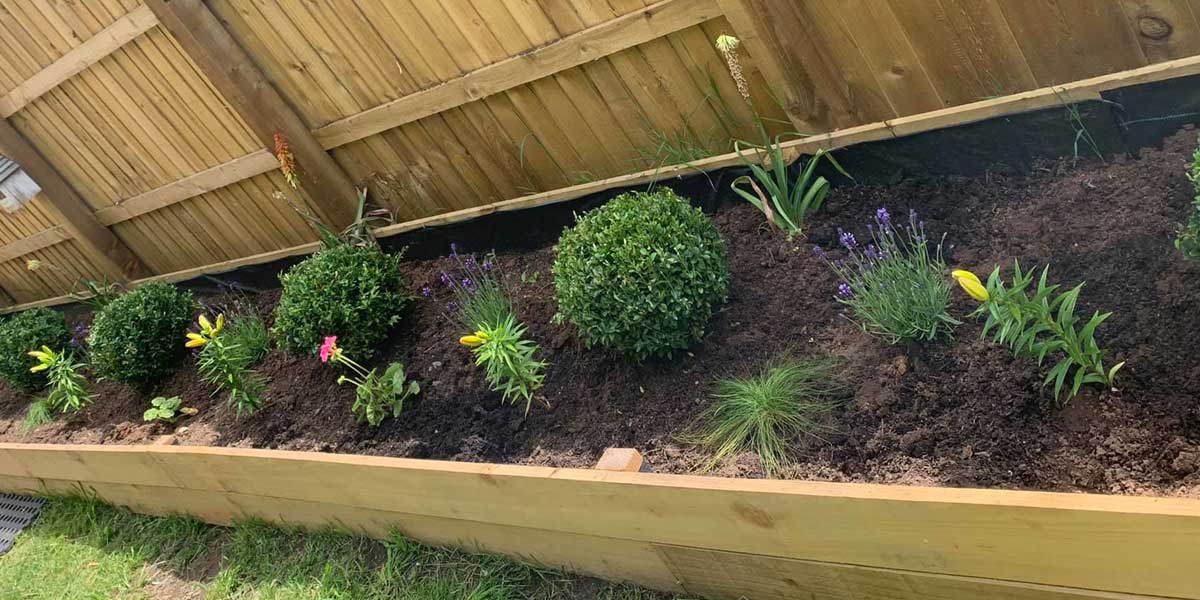 MAY 2021
In May the Outdoor Pool reached out to see if we could help with a project for when they reopened for the season. We donated some Ronseal Outdoor Paint and this is the beautiful design they came up with. The design was done by Brian Taylor and his family (Ali, Bessie and Lizey) painted it. What a fantastic job they did.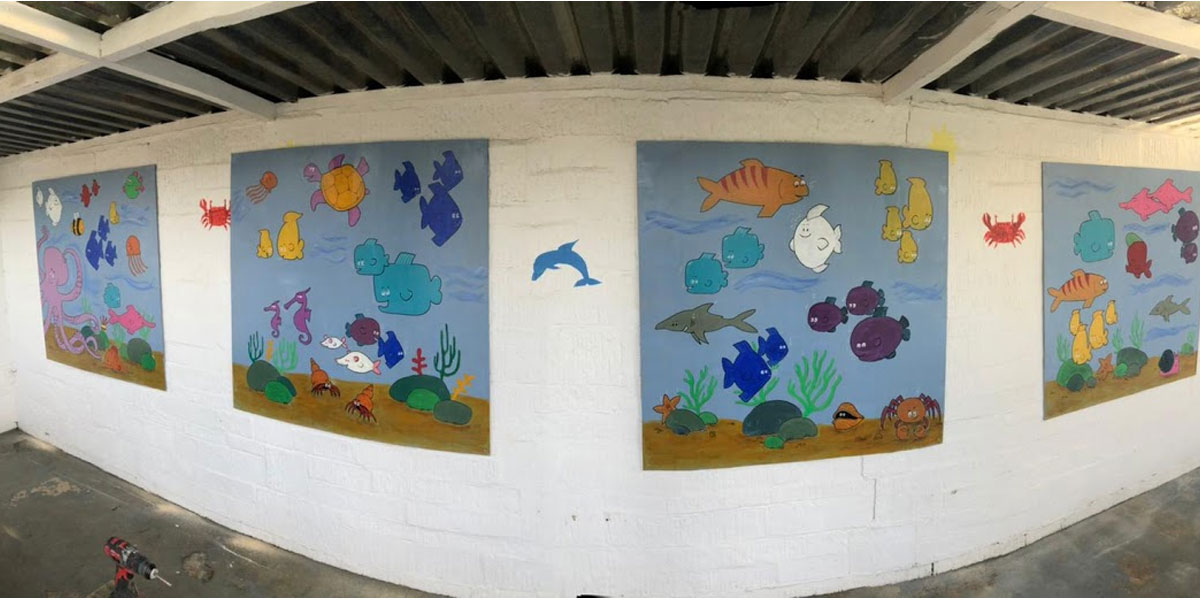 AUGUST 2021
We were happy to donate a £25 Garden Haskins voucher to a raffle being held to raise funds for a new roof for St. Margaret's Churn, Bagendon.
SEPTEMBER 2021
We donated a £25 Gardiner Haskins voucher to a raffle being organised by a local lady called Sophie for Macmillan Cancer Support. Sophie contacted us after to let us know she raised £755 at her coffee morning which is a fantastic result.
OCTOBER 2021
On Friday 22nd October we wore PINK in store for WEAR IT PINK day. This supports Breast Cancer Now through fundraising and awareness. We have done this event annually for many years now and unfortunately lost our dear friend and colleague Lesley in 2020 so this is a day we remember her fondly and raise money in her memory.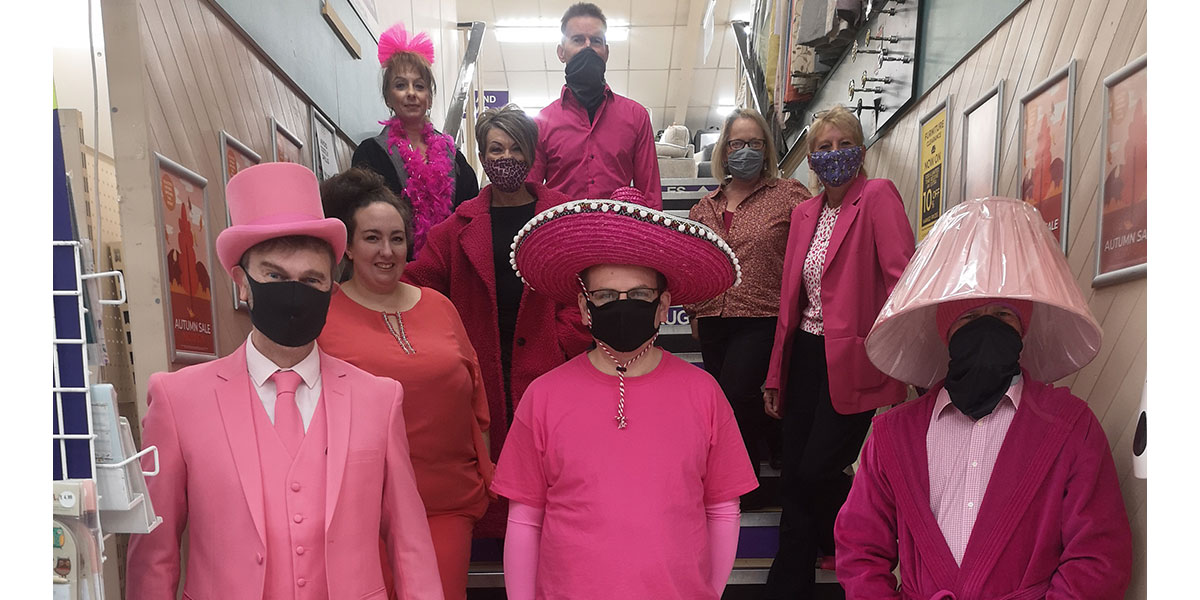 NOVEMBER 2021
We have donated a 32" Smart TV for a Fundraising Auction organised for the Churn Project to support their community work. The Fundraising Auction is being held on Friday 19th November 2021.