Kitchen splashbacks used to be all about functionality - protecting wall surfaces from cooking and sink splashes. Nowadays they can be a statement design piece in their own right. Splashbacks are integral to a great kitchen design. Practical and aesthetically pleasing, there is a huge choice out there, available in a variety of materials. Choose tiles for pattern and texture, stainless steel for an industrial look, glass and acrylic which can be digitally printed with photographs, prints, patterns, or artwork. Quartz options can be matched to the worktop or mirrored glass and metallic sheens offer a little more opulence.
Smoked Mirror Splashback Doubles The Space
This light and airy kitchen below, designed by one of our kitchen designers, highlights how you can create the illusion of a much larger space with a mirrored splashback. The smoked effect just tones the reflection nicely so it is not overpowering in the brightly lit kitchen.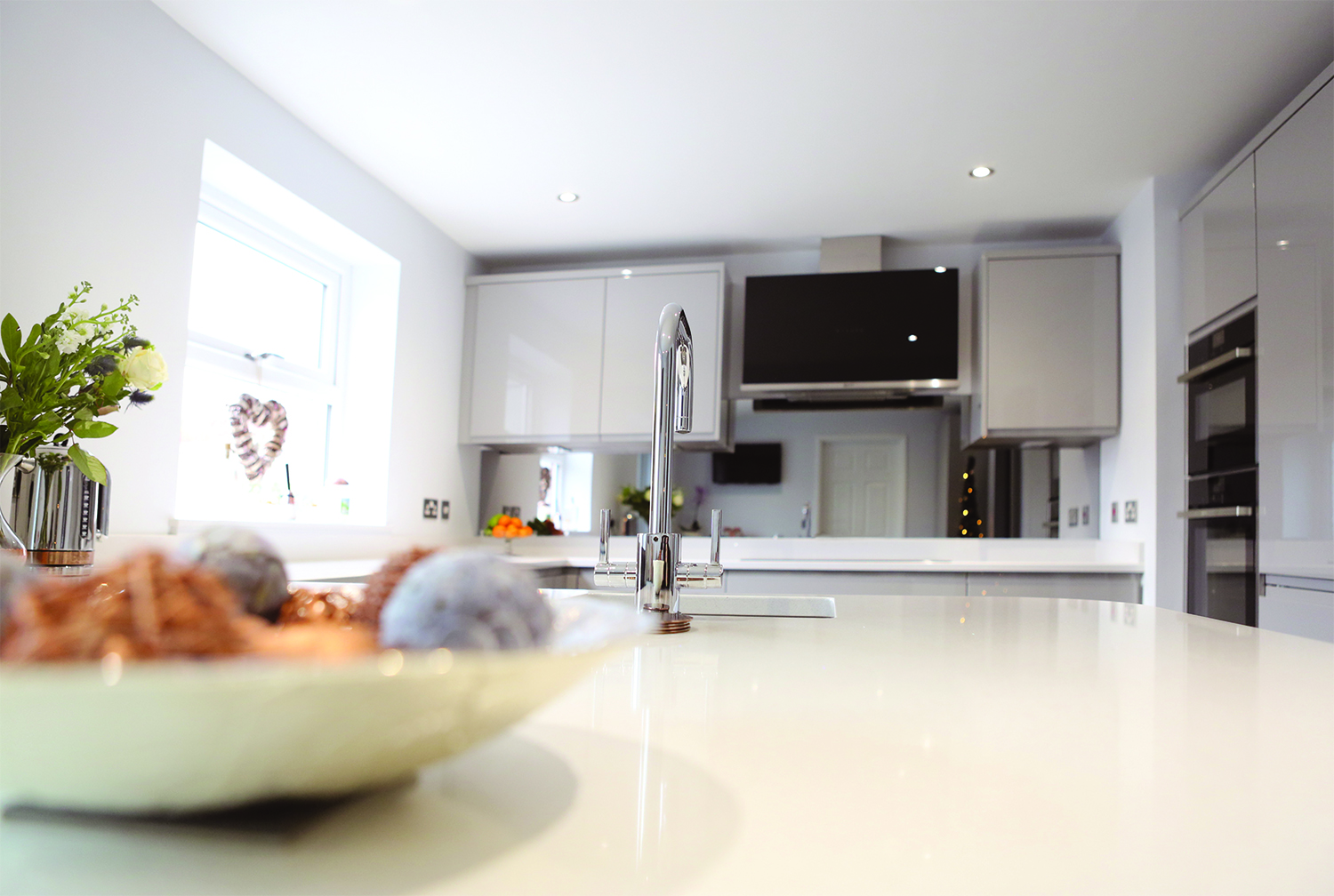 Explore Our Kitchen Showroom in 360
Delicate Porcelain Wall Tiles
Pale blue delicate porcelain wall tiles adorn the whole length of this kitchen to create a subtle wow factor.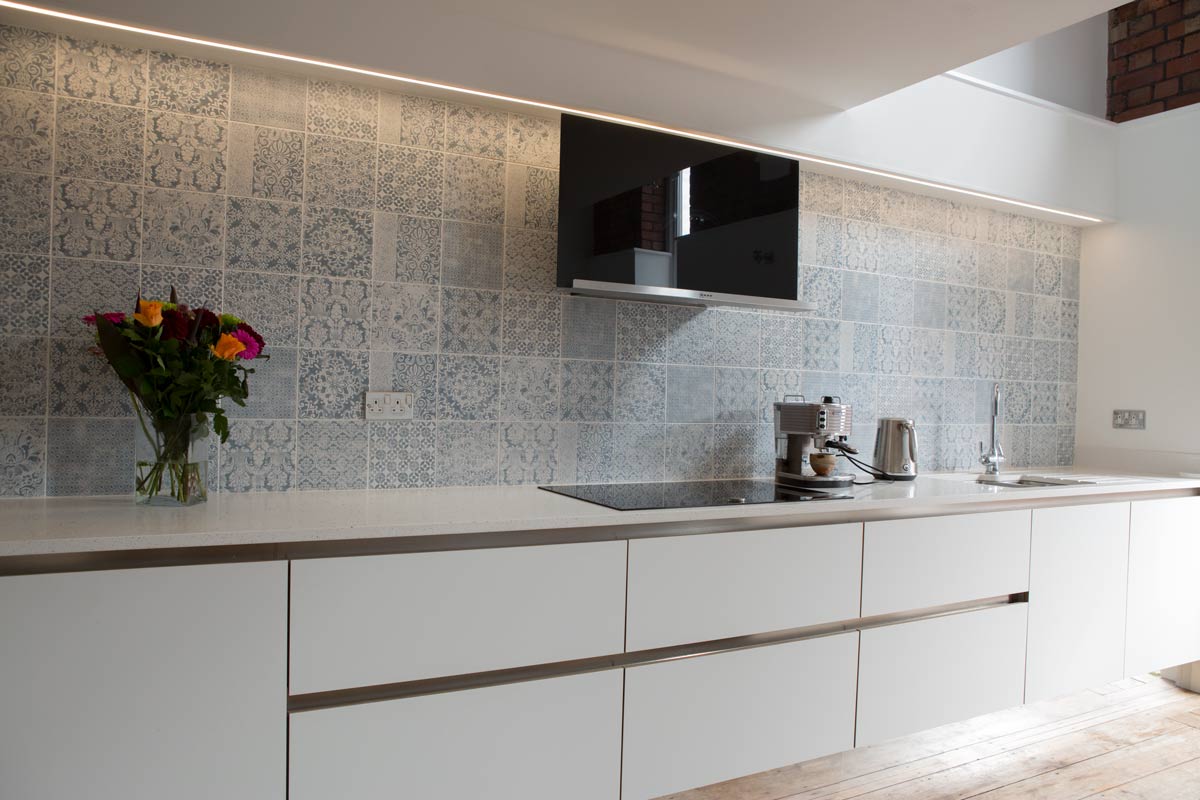 Quartz or Stone Splashbacks with Option to match Worktops
Below, the curved lines of this splashback match perfectly with the granite worktop.

Statement Feature Splashbacks
These days it is possible to print many designs on glass splashbacks. Choose your favourite photograph, artwork, landscape scenery or abstract pattern and probaly alot more!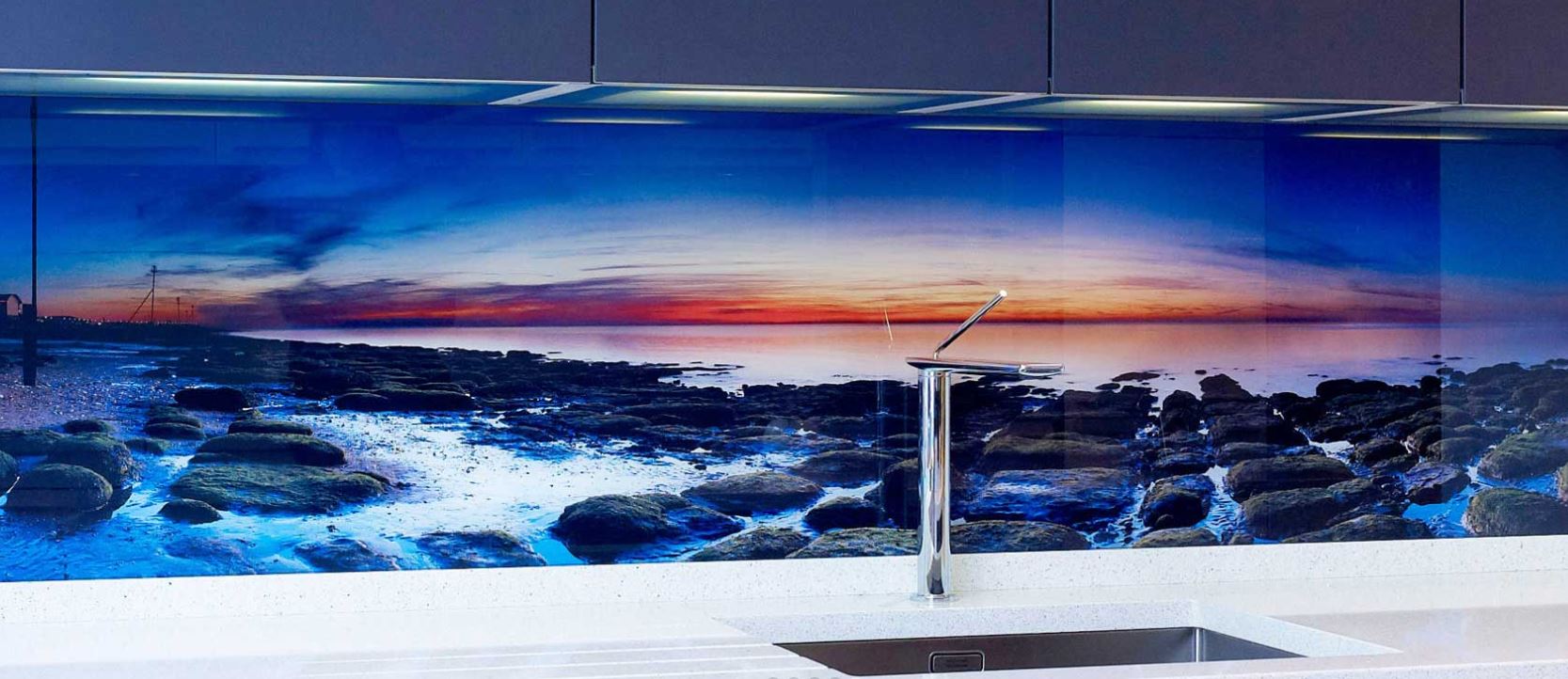 Image: Southern Counties Glass
Metallic Splashbacks
Add some glamour to your kitchen with this metallic gold lustre textured splashback. Below, the splashback and matching gold cup handles gives the kitchen an art deco twist.

Textured Splashbacks
Designed to enhance the spacious natural wood barn feel, this wood effect splashback at full cupboard height creates a large impact.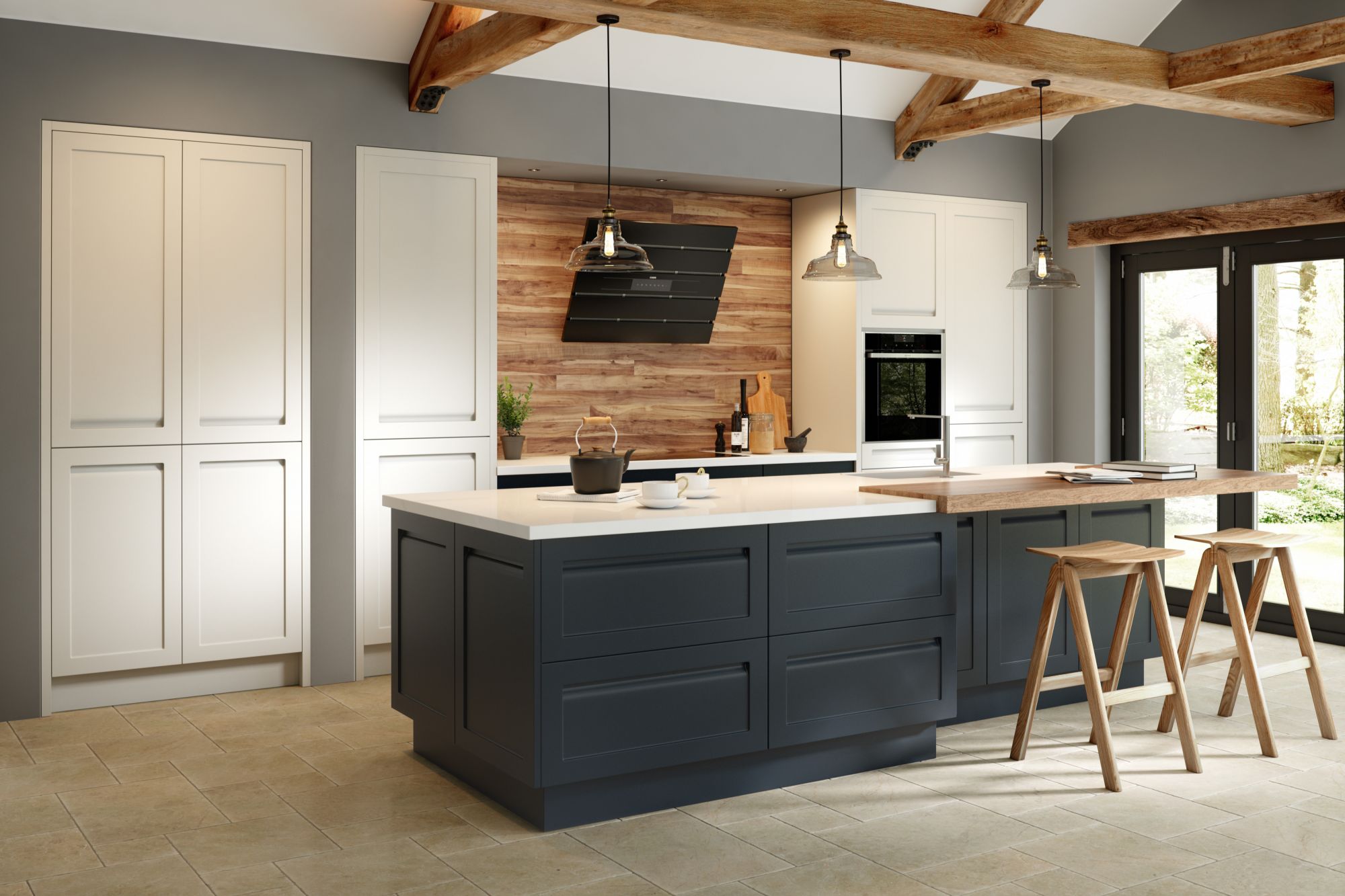 Marbled splashbacks have been on the radar for a little while and this one below packs a punch. Matching marbled worktops and contrasting patterns on the cabinetry all combine screaming out 'TEXTURE' with a nod to natural industrial materials.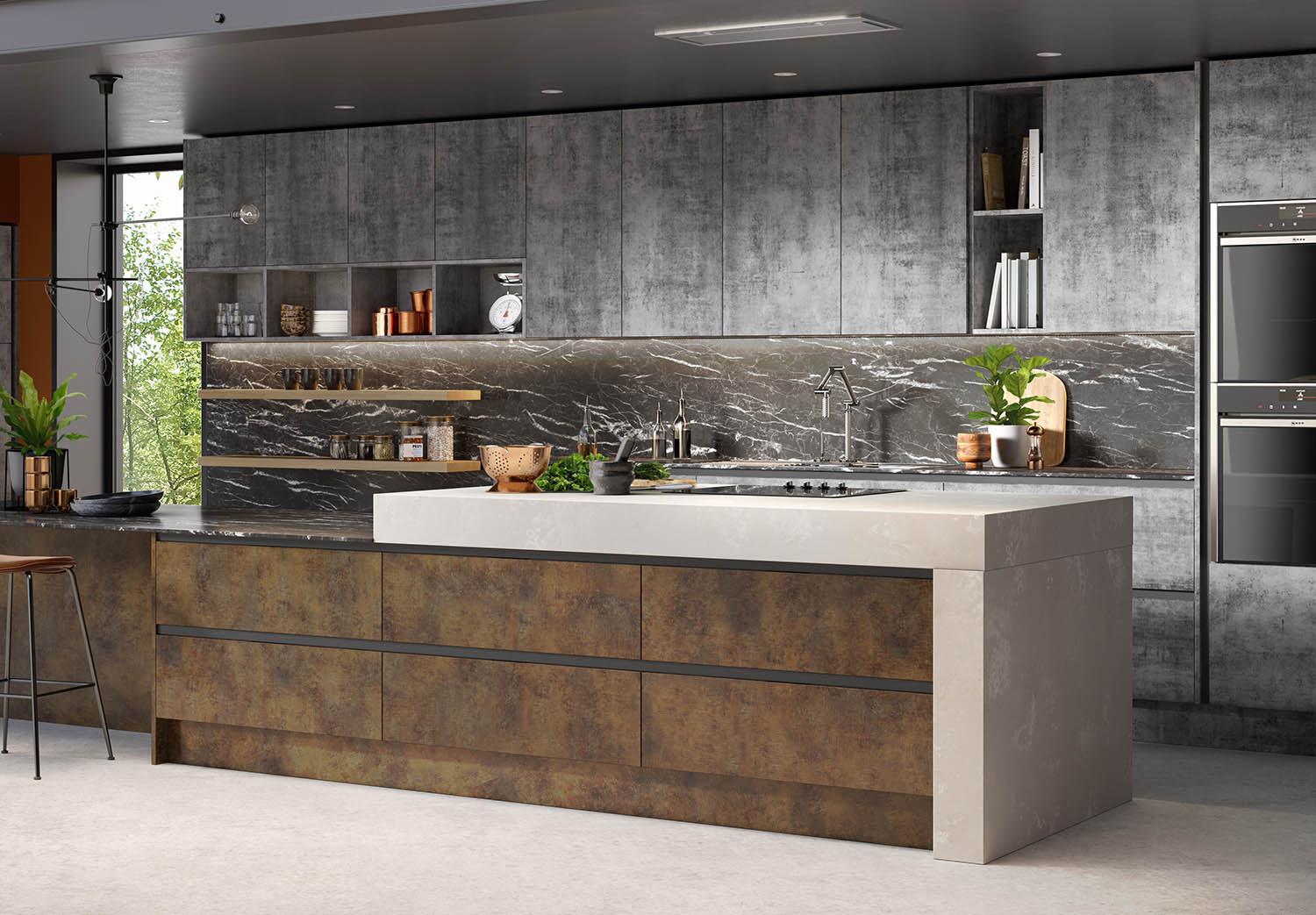 Whatever you choose, visit our kitchen showroom for plenty more inspiration and kitchen planning advice.
Our kitchen design service is FREE so take advantage of our knowledge and expertise
BOOK AN APPOINTMENT WITH OUR DESIGNERS: