Everything you need to know before buying tiles
Great on walls and floors, tiles are the perfect solution for all your kitchen needs. With a wide variety of sizes and colours to choose from you can produce the look you require for a modern touch or more traditional feel.

What should you consider before choosing tiles?
What is your colour scheme and will it last?
Tiles are one of the most hardwearing floors and wall surfaces so, they will likely not need replacing the next time you fancy a change of colour.
What sized tiles do you require?
Tile size can vastly affect the overall look of a room. For example, in a smaller room, you do not want your tiles to be too big that you miss the tiled effect.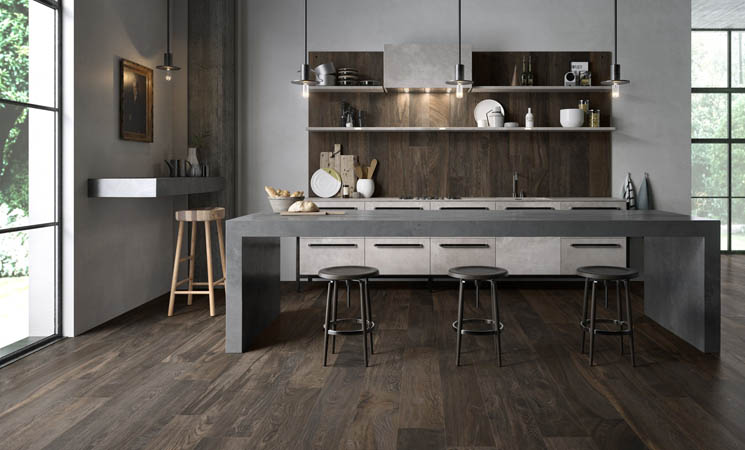 What area are you using the tiles for?
This includes whether the area is a high traffic area, therefore, needing to be more hardwearing or if it is a family room needing to be non-slip for children.
How many square metres do you need?
You can bring your measurements into the showroom so we can work out the square meterage required for you. We usually recommend purchasing 10% extra in case of breakages. The batch number is also essential so buying enough is crucial.
Have you considered an alternative to traditional tiles?
For something different visit our Kitchen Splashback page, you might find something you like.
Ceramic vs Porcelain
The other consideration is whether you purchase porcelain or ceramic tiles.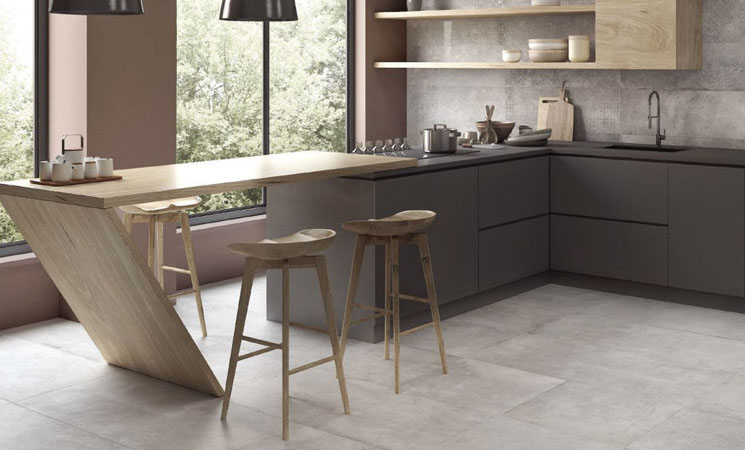 Ceramic tiles are usually the more cost-effective while still being hard wearing. They are usually easy to cut and install making for a quicker installation process. They are also great heat conductors making them best for use with underfloor heating.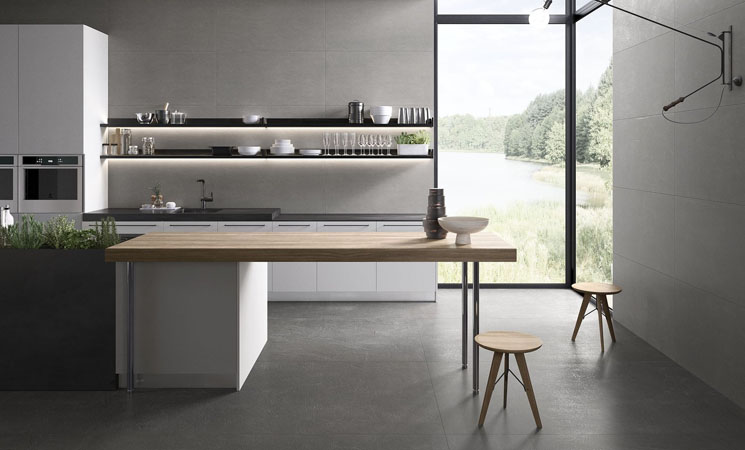 Porcelain tiles are most suitable for heavy traffic areas including hallways or kitchens due to their high durability. They are also less porous than ceramic tiles so some porcelain tiles may also be suitable for use outside.
What you will need for tiling
Your choice of tiles including 10% extra in case of breakages.
Tile adhesive sufficient for your project.
Grouting sufficient for your project.
Tile spacers for your grout line.
Tile saw or cutter.
Spirit level/tape measure to avoid wonky tiles.
Adhesive and grout spreader.
Tile Maintenance
Regular tile maintenance is crucial to keeping your tiles looking like new. Use products like tile cleaner, protective tile coating, groat cleaner and group protective coating to ensure your tiles last for years and years.