The average Britain spends around 6 hours per week cooking in the kitchen.
That is without the time spent in the kitchen washing up, cleaning and of course, enjoying a cup of tea or coffee! The kitchen is a key room in the home but is not without its challenges.
For some, there is nothing better than spending hours rustling up delicious home cooked meals. Whilst for others – especially those who are time poor or with less cooking skill or capability, there is a demand for handy kitchen gadgets that make the process quicker, simpler and a lot less stressful!
We've compiled a list of our 10 favourite kitchen gadgets to help make your kitchen time easier. All available online or at our Cirencester Store!
---
Clever Cooking with a smart oven
Don't work harder, work smarter with the Neff Hide and Slide Oven. A staple of The Great British Bake Off, these ovens are designed with ease and convenience in mind. The unique 'disappearing door' means you have easy access to the oven and can monitor, taste and add to your dishes with ease. Aside from the unique door feature, the Hide and Slide also boasts other clever functions including Circotherm technology. The unique fan technology is a real time saver and means you can cook multiple dishes at once at different levels without flavours transferring. Finally, for those looking to avoid the tedious task of oven cleaning – the built in Pyrolytic Cleaning feature means you can maintain your oven and have it spotless at the touch of a button as it self-cleans!
---
No Oven? No Problem!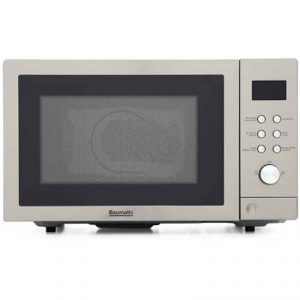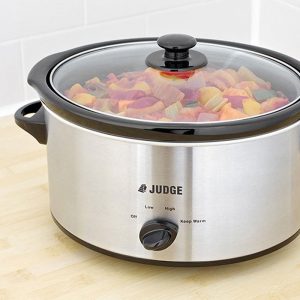 For cooking that doesn't require an oven, choose another appliance for no fuss results. Modern Combination Microwaves such as the Baumatic Combination Microwave have versatile functions that mean you can cook, grill, defrost and more at the touch a button. If you have limited time to wait for your meals to cook – a slow cooker is the perfect solution to creating tasty soups and stews. Simply add your ingredients and let them cook throughout the day or night – meaning you can go about your business and still come home or wake up to a delicious, hot meal!
---
Multiply your cooking – not your time
For those who are short of time, cooking multiple courses and dishes at once is the most efficient solution. Luckily, there are many gadgets that allow you to simultaneously prep and cook different dishes.
Struggling to get your five a day? For steaming small portions of different vegetables, the Joseph Joseph Nest Steam Pod Set is perfect. The individual pods are made of non-slip silicone and can be placed all at once in a pan for simultaneous steaming.
If you're looking to steam full meals with several dishes, the Tower 3 Tier Steamer is another great option. The individual layers can be used to steam meat, vegetables, rice and more all at once. Giving you a full meal using just the power of steam!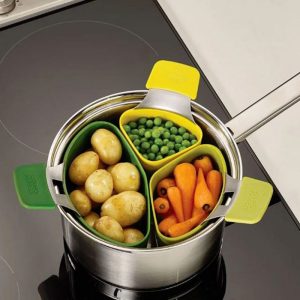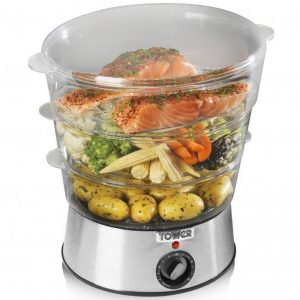 ---
Everyday tasks made easy.
Sometimes, it's the smallest tasks that people find the most difficult in the kitchen. Peeling, chopping and opening cans are tricky tasks that sometimes require a little extra help.
For opening cans with ease, an automatic can opener like the Joseph Joseph Can-Do Can Opener means less strain and opens cans at the touch of a button. If chopping and peeling is your pet peeve, a handy vegetable chopper such as the Zyliss Potato and Vegetable Chipper means you can easily prep your vegetables into small fry or cubed shaped pieces and the interchangeable blades mean you can choose your size.

---
A Baker's best friends
For bakers, there are a range of tricks and tips that make creating that perfect pastry or your finest cake creation a breeze.
For easy measuring, the KitchenCraft Colourworks 5 pc Measuring Spoon Set is the ideal companion with each spoon being a different measurement. For the very tricky job of separating egg yolks and whites The Practical Yolker's Egg Separator does the job with just one quick squeeze and no mess.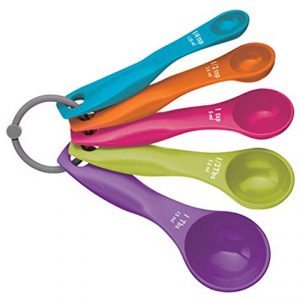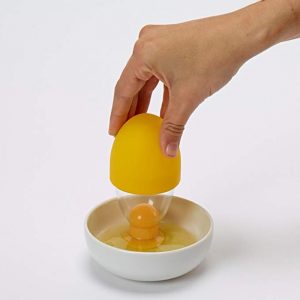 ---
Care Free Coffee
Getting the perfect cup of coffee is tricky and time consuming – so let a gadget do the work for you! For your morning caffeine fix in an instant, coffee machines such as the Prestige 10 cup Coffee Maker comes with built in grinder, hot water tap, built in filter and cup warming surface for up to ten cups of perfect coffee.