Our Our Fabric Brands

Romo Group
Romo Group is the umbrella company for a few of the brands we supply at Gardiner Haskins Interiors for luxury curtain fabric. It is renowned for its library of classic and contemporary designs, timeless elegance and sophisticated colour palette. They have generations of experience and a distinctive design character.
Romo Group finds their inspiration from travel, fashion, nature and the outdoors. Significant consideration is put into each design and colour palette. They cater for all types of home. Browse more of their collection here…

Mark Alexander
Mark Alexander is one of the brands underneath the umbrella Romo Group. It produces naturally beautiful fabrics. They value the timeless luxury of cashmere and silk and the honesty and integrity of linen and wool. So, they only need to alter the design slightly to create a modern classic.
The palette is unique, the shades are subtle and the hues are mellow to create earthy tones. This palette compliments the natural yarns used. Browse more of their collection here…

Villa Nova
Also under the Romo Group umbrella, Villa Nova represents young and vibrant illustrations on fabric. The designs are distinctive and eclectic to create a modern feel. They get their inspiration from nature, art exhibitions and emerging fashion trends. Browse more of their collection here…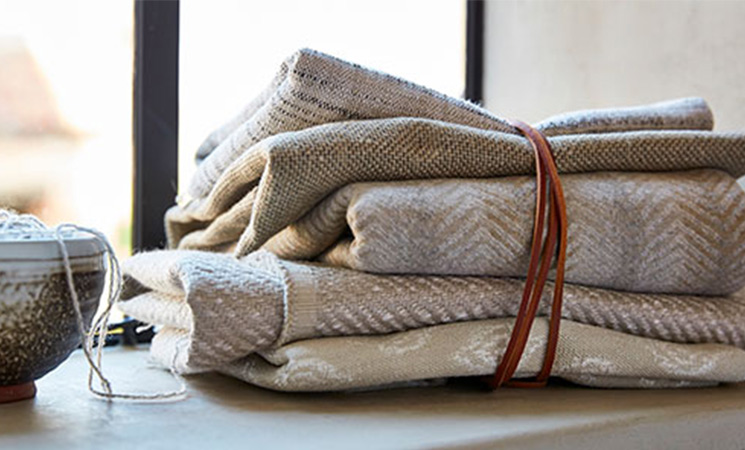 Style Library
Style Library loves beautiful homes. They are also an umbrella group that house the broadest and most diverse ranges of authentic British interior design products. They have a passion for colour, texture, craftsmanship and great design. Bring your home to life the way you want it with the Style Library brands. Browse more of their collection here…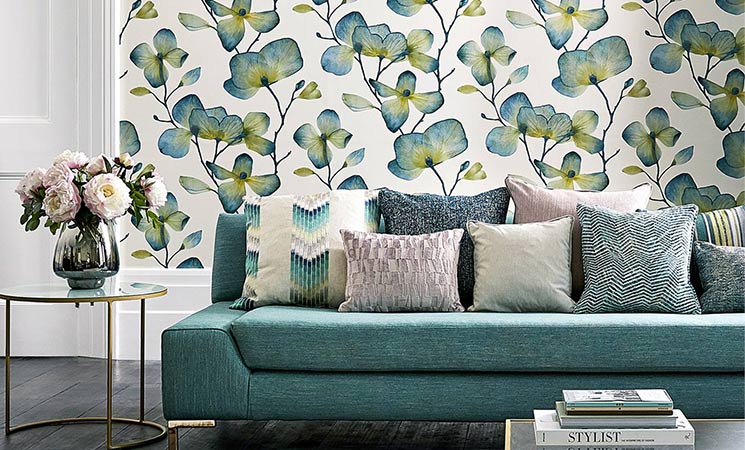 Harlequin
Harlequin's high fashion will steal your heart. This brand is part of the Style Library Group. Be 'Wowed' by a fusion of delicious colours, innovative textures and catwalk inspired designs. These colours and designs are truly magnificent. Bright and bold experimentation is the way at Harlequin. Browse more of their collection here…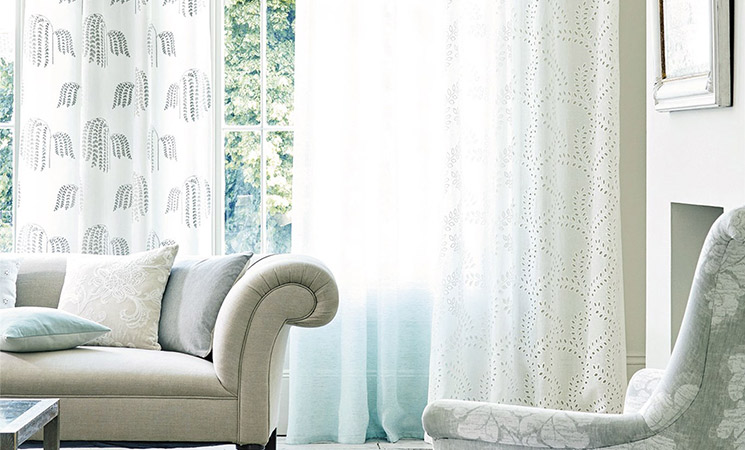 Sanderson
Sanderson, also under the Style Library Group, have a country-living feel to it. Think wellies by the door, cosy log fires and hearty suppers. They create beautifully hand-drawn designs to replicate an English garden palette. They are classic and fresh with vibrant colours. The designs create a warm welcome and timeless, effortless elegance to modern family life. Sanderson is one of the oldest surviving soft furnishing brands there is, so you can be assured of the quality. For more of their collection browse here…

Morris & Co.
William Morris was regarded as the greatest designer of the arts and crafts movement. He believed in affordable art for all and that everyone had the right to a beautiful home. The designs are perfect for family homes, grand country houses and boutique hotels. William Morris' designs are distinctive and unique. Today, Morris & Co. fall under the Style Library umbrella. For more of their collection browse here…

Scion
Scion is a brand for people who want to surprise and delight people in their homes. The designs are upbeat and for everyone. With zesty colours and clean, Scandi-inspired designs, these patterns are fresh and for modern living. This new brand popped onto the scene in 2012 and is delighting people with its quirks such as the Mr Fox illustration that has become a favourite. Browse more of their collection here…