Our Made to Measure Blinds
Types of Blinds we offer
Roman Blinds
Our ranges of roman blinds are created with fabric which is designed to pleat when raised. They are constructed by using mounted slats which are then attached to the cords at the back of the panel. When you raise the blinds, the cords push the slats together, forcing the blind to fold into a number of pleats. You can choose from a wide range of different fabrics, ranging from cotton, silk and synthetics. Roman Blinds are easy to use and have effective light control. You are able to adjust them depending on the time of day and light. Additionally, they can be fitted either outside or inside the recess.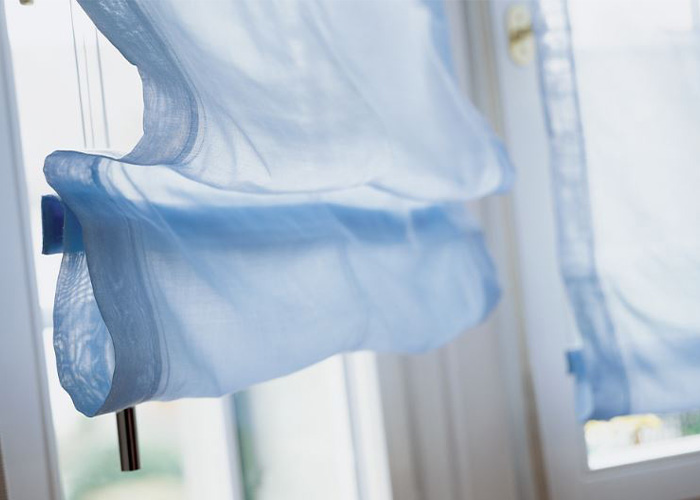 Vertical Blinds
Vertical Blinds are strips of vertical lengths of fabric which are clipped to a sliding track at the top and operated with a plastic chain. The pieces of fabric are commonly known as slats or louvres. They are joined together by weights to ensure the louvres are weighted evenly across the whole length of the track, no matter if they're fully extended across the track or pushed together to let the light come in. The louvres are connected together by a chain at the bottom which acts as a stabiliser to the blinds.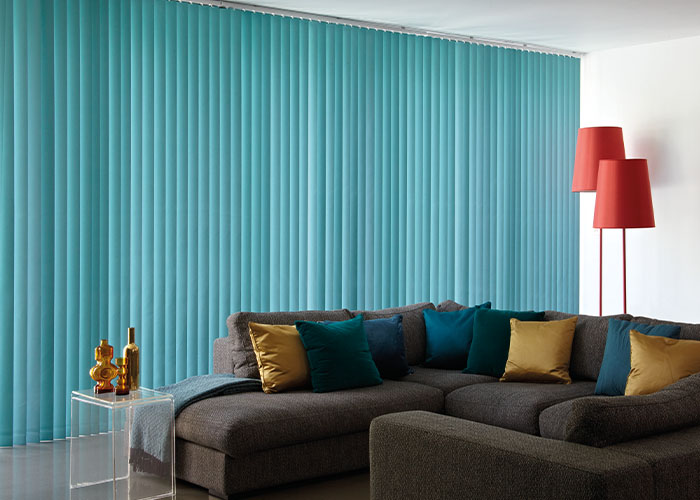 Remote Controlled Blinds
Electric roller blinds are a modern twist on a classic furnishing. They are joined with a remote controller to have easier access to control. Our remote controlled blinds are ideal for those hard to reach windows, offering a more smooth operating system. They have been designed to obtain longevity and hide the right amount of sunlight, according to your personal preference.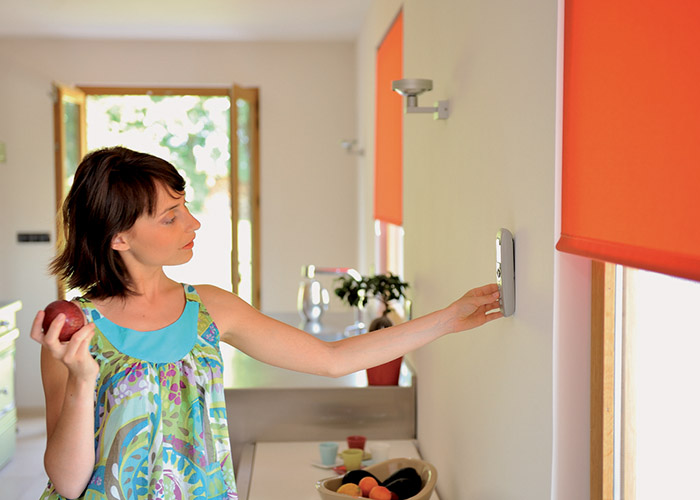 Panel Blinds
Panel Blinds provide an innovative shading solution for larger windows. They are a versatile and contemporary way to control light. When the panels are open, they stack neatly behind one another allowing maximum light to enter the room. They slide behind each one into a closed position which helps to create a unique fabric screen that provides light control and privacy. They are ideal for larger window and patio doors.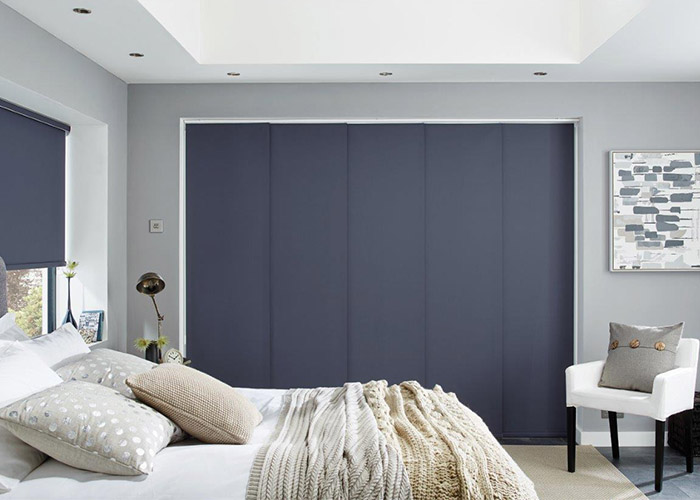 Wooden Finishes
Wooden blinds help to create a more rustic feel to your home. They feature a number of horizontal slats which are linked together by a cord system. The design of the blinds is commonly known as Venetian. When they are fully raised, the slats gather together at the top of the window, allowing sunlight to shine through. When they are lowered and rotated, they obscure the views from outside and block all sunlight. You can rotate the position of the blinds, depending on how much sunlight you would like coming through.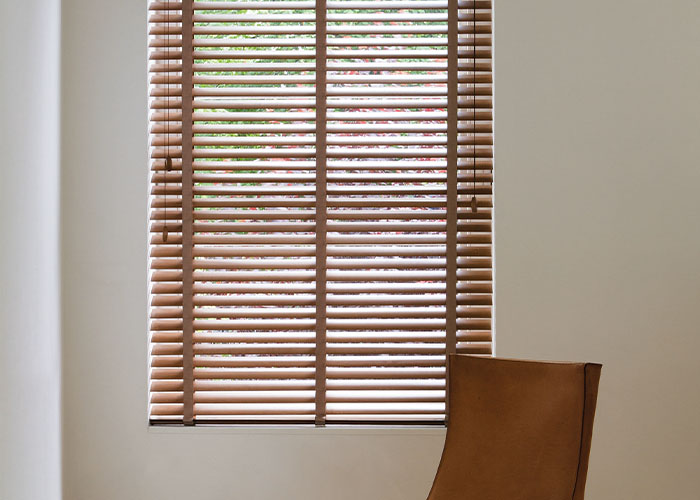 Roller Blinds
Roller Blinds are a single piece of fabric which is wrapped around a casing and it fits into the top of your window frame. You can choose to have it either outside or inside the recess. Roller Blinds are operated by a pull cord which is attached to the bottom of the blind.