Everything you need to know before you buy curtains
For a first-time buyer, purchasing curtains can be daunting as there are a few steps to consider. Here is a coherent guide to help you through the process.

Measure
For width, if you already have a curtain pole measure the length of this, in between the decorative ends. If you have a track, measure the full length of this. Do not measure the window.
Always add extra for overlap for when the curtains are closed.
For measuring the length for pencil pleat curtains or curtains that have rings, measure from the rings down. For tab or eyelet curtains or track rails, measure from the pole or track down.
At the bottom, if you want your curtains to hang above the window sill measure 1.25cm from the sill. For curtains to hang below the window sill, measure 15cm below the sill. For your curtains to hang to the floor, measure 1.5cm from the floor.
Download our FREE Measuring Guide PDF to help you along with the process.
Curtain function
Firstly, think about which room your curtains are for as each room has different requirements.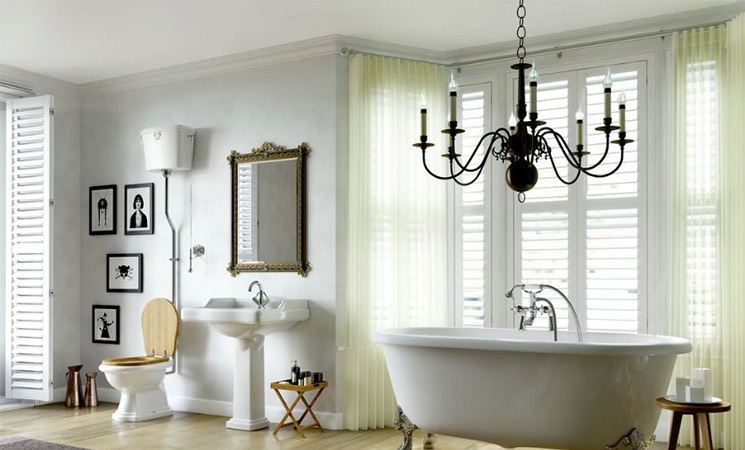 For your bedroom, you might need blackout curtains. You also might want them to match your bedding.
For your living room, you want something that is stylish and classy to blend in with your décor. You will want lined curtains to keep in warmth and keep our road lights.
For your kitchen, windows are usually above a sink and are therefore shorter. They could also get dirty so make sure the material you choose is washable.
For children's bedrooms, you want fun and colourful patterns. You also want them to be black-out, so they sleep well and to keep the room cool in summer and warm in winter.
For your door, you need a long curtain to keep out the draft.
For your bathroom, you want curtains that are waterproof and resistant to mildew.
Tracks and poles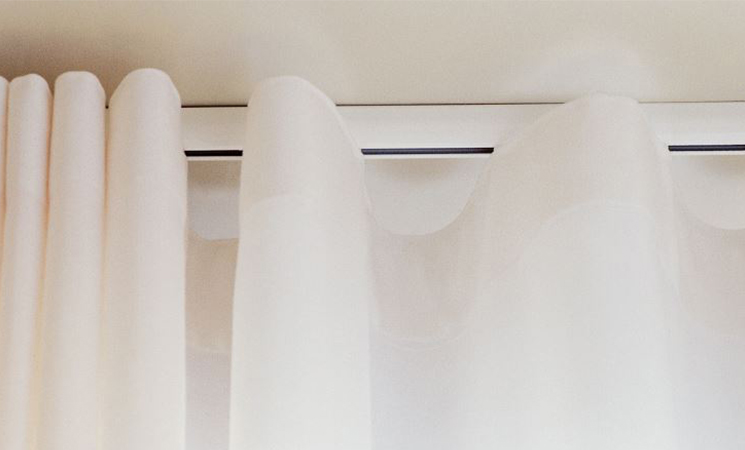 The main difference between the poles and tracks is that poles are visible. They are part of the style and feel of the décor. They come in a variety of finishes like matte or shiny and a variety of materials like metal or wood. Choose stylish finials for the end of the pole to add to the feel and design of your new curtains. Use poles for eyelet and tab top curtains.
Tracks, on the other hand, create the impression of curtains seamlessly sliding on an invisible pole. Use tracks for pleated curtains.