Our Garden Tools and Sundries Cirencester
Seeds & Bulbs
Growing your own flowers and vegetables is proving ever popular. Whether you have your own garden, an allotment or even something smaller such as a balcony or window sill we have a variety of seeds and bulbs for every space. Growing flowers can even attract a menagerie of insects and animals to your space helping the environment at the same time.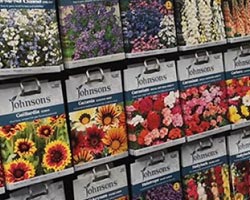 A very small selection of the seeds we keep in store.
Hand Tools & Accessories
Whether you're a novice gardenener or a seasoned pro our wide variety of tools can help anyone garden easier and more efficiently. With top brands such as Kent & Stowe you're in the hands of professionals. Our range also includes all the pots, trays, plant supports and compost so you can get everything you need under one roof.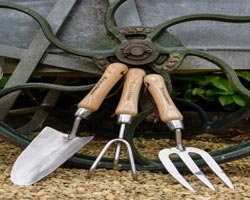 Kent & Stowe Hand Tools
Garden Machinery
Our Gardening department is host to a wide range of garden machinery from leading suppliers such as Bosch and Flymo. For hedge maintenance we have a range of hedge trimmers and cutters designed to make cutting your hedge a lot easier than using traditional shears. For lawn maintenance we have grass trimmers as well as a selection of lawn movers available to take away today including Webb Petrol Mowers. Keeping the garden tidy can be made easier with a leaf blower or garden shredder from the range also. For any cleaning concerns we have Karcher pressure washers great for getting the patio sparkling.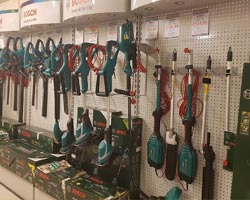 Garden Chemicals
Unfortunately we often find a need for chemicals in our garden, whether to combat pests or weeds or simply to assist our plants in growing. In our pest control section we have items to help sort out mice, rat, ant, fly and other insect infestations. You will also find moth killer in our hardware section. In our range of plant food and weed killer we stock brands such as Miracle Grow and Neurdoff who specialise in organic chemicals ,perfect for making the most of your garden.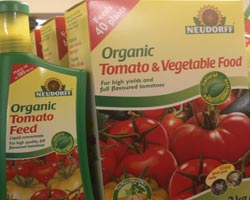 Watering Hoses and Accessories
If you need a sprayer, a full hose kit or anything in between you've come to the right place. We stock a range of sprayers and watering cans for the smaller watering jobs in your garden. For something a bit bigger we have a large selection of Hozelock products from the tap fittings to the full hose, these can be used with our sprinklers or sprayer systems.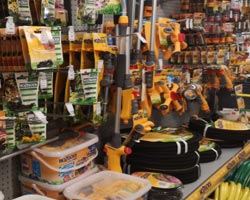 Solar Lighting
When your garden is all done there is nothing better than sitting back and admiring your handy work. To set the mood you can use some soft solar lighting to really put you into relaxation mode. Our Gardening department has a range of fairy lights, border lights, fence lights and even decorative wind chime lights to help you find the perfect choice for your garden.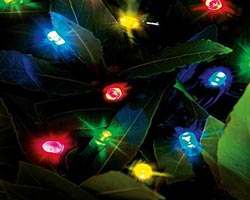 These are just an idea of what we stock in store and don't cover our whole range. To check our stock levels, prices or enquire if we have more available please call the Cirencester store on 01285 626442 to avoid disappointment.