Bristol Bakes Raises £250 for The Grand Appeal.
On June 15th 2019, we held our Bristol Bakes event at our Bristol Kitchen Showroom.
The event was in support of our Bristol charity The Grand Appeal and was a celeration of all things baking. Our special guest judge, Great British Bake Off star Briony Williams, had the task of choosing from the amazing cakes all created and donated by some of Bristol's best bakers. The cakes ranged from a spectacular Summer cake with floral decoration to a traditional Russian recipe with Russian Doll decoration.
After a live demo where Briony created a tasty chocolate, orange and basil tart (Recipe coming soon!) she was lucky enough to taste the entries. The decision was so tough that Briony chose to crown two winners! Both Grand Appeal/Wallace and Gromit themed cakes won baking goodies and the titles of Bristol's best bakers!
The charity bake sale of all the entries afterwards, as well as a raffle to win a baking masterclass with Briony raised over £250 and will go towards Gardiner Haskins Interiors' total for The Play 4 All Business Challenge 2019.
Take a look at some pictures from the day below - featuring the live demo as well as the incredible entries.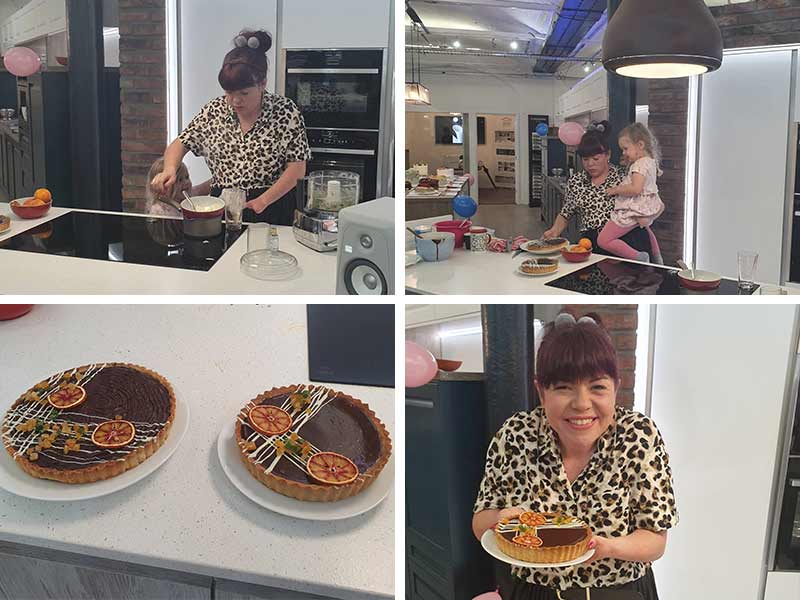 Briony showcased her skills in a live baking demo - creating a delicious chocoalte, orange and basil tart - with the help from her little assistant Nora