There are many things to consider when designing your dream kitchen. Style, Space, Function, Budget and Space are just some of the aspects that affect decisions – but a major design specific is also the choice between a fitted kitchen or unfitted kitchen.
In this blog, we go through the pros and cons of choosing a fitted kitchen or unfitted kitchen for your home.
Fitted or Unfitted Kitchens: what's the difference?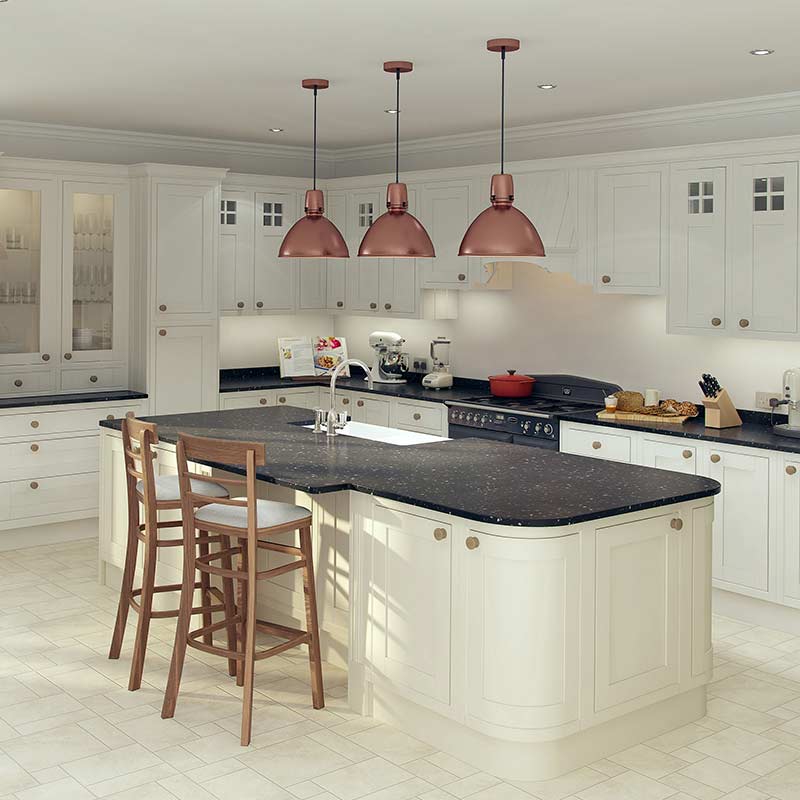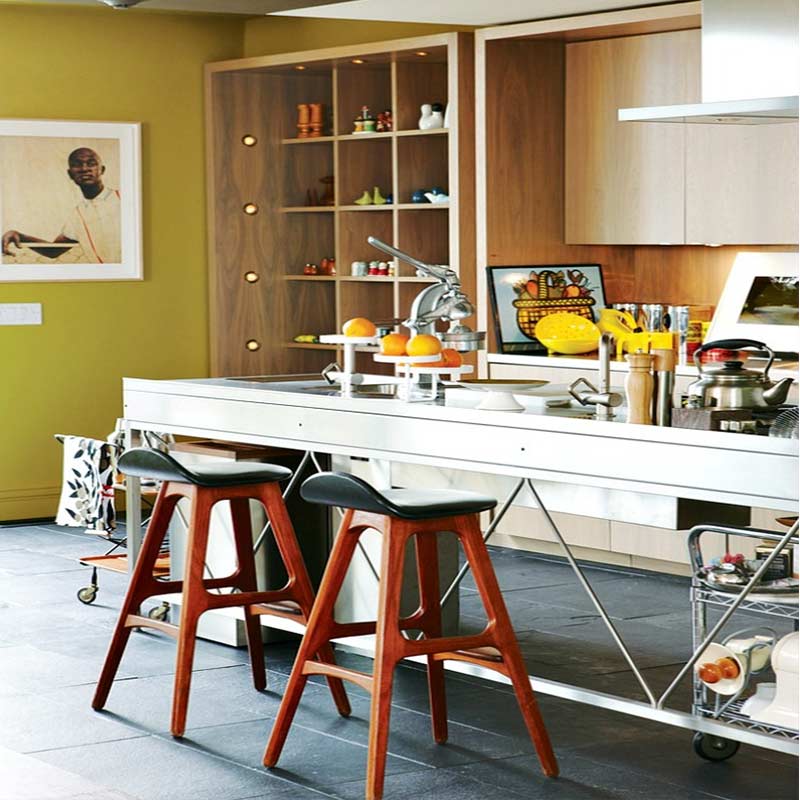 Before deciding which kitchen you prefer or is best for you, you need to understand the difference between the two types of kitchen design.
<<<< Fitted Kitchens are those with wall to wall 'fitted', unmovable units, counters and cupboards – usually matching and co-ordinated.
In contrast, 'unfitted' kitchens consist of units and furniture that are unfixed, sometimes unmatched and can be moved around more easily. >>>>
Fitted Kitchens – The Pros and Cons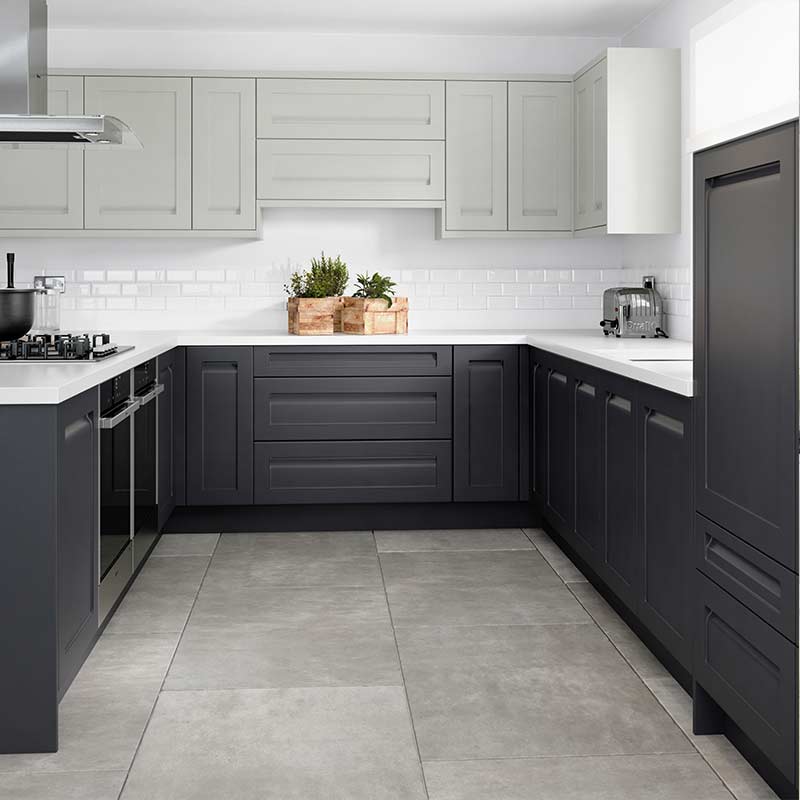 Fitted kitchens have been a popular choice since the 1950s. Consisting of matching, wall to wall units, built in storage, units and appliances that are fixed into the room. They are known for their more coordinated look and are designed specifically for the room they inhabit and to the owner's style and functions. Our designers consult with customers before starting their design to find out how they use their kitchen– for example, do they need a lot of storage? Will they want certain appliances? Another pro of fitted kitchens is their reputation for utilising space and making rooms seem more spacious, making them ideal for smaller kitchens. For those looking for a very sleek look, choose a fitted kitchen with integrated appliances as appliances can be easily concealed within cabinets for a streamlined aesthetic.
The cons of a Fitted Kitchen can be that they are less versatile than an unfitted version as the fitted units and design cannot be easily changed once fitted. Budget is another issue with fitted kitchens as they are generally more pricey than their unfitted counterpart. With this in mind, buyers must be sure of the design as a long-term investment, so fitted kitchens are not well-suited to buyers who like to regularly change their décor or those who are considering changing homes regularly.
Unfitted Kitchens – The pros and cons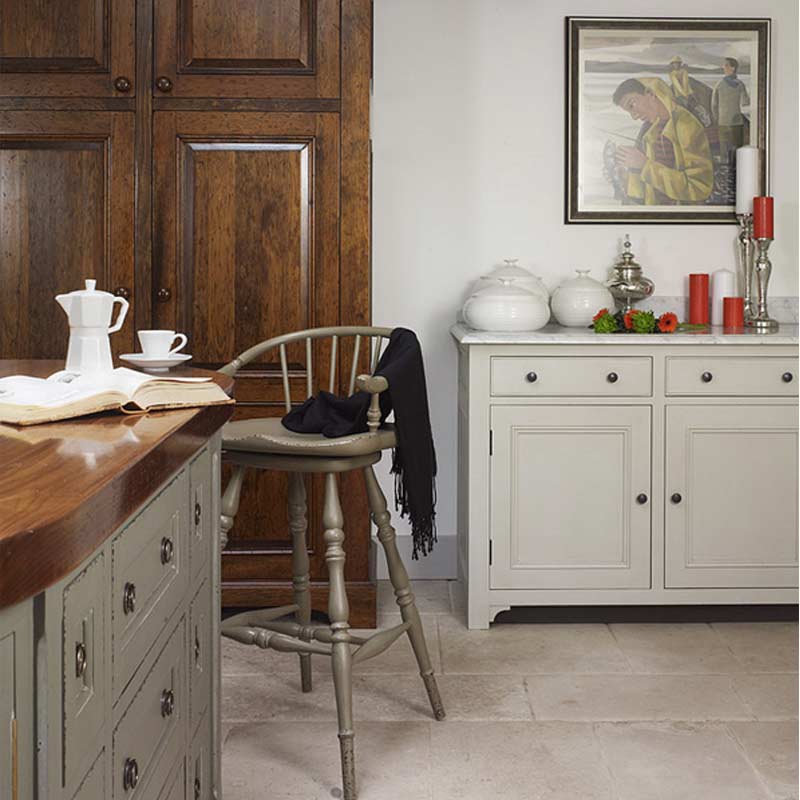 Unfitted kitchens are made up of freestanding units, furniture and pieces that are more eclectic and unmatched – think shelving units, sideboards, trolleys and more. Their colour palettes and shapes are usually more varied and have a less seamless look than fitted kitchens. Often with a more laid-back design, unfitted kitchens are much more suited to customers who like a more adjustable/versatile design which is more easily changed, customised and re-decorated. Unfitted kitchens can be more budget friendly as they can be added to more gradually over time with new or reused pieces such as tables, shelving units and more. Unfitted kitchens are also more suited to renters or those looking to move more frequently as they can be easily moved to new homes.
Of course, no kitchen can be completely 'unfitted' as elements such as sinks and appliances like washing machines, dishwashers etc need to be plumbed in. For some, the look of an unfitted kitchen may be too unmatched, relaxed and 'random' compared to the more sleek, co-ordinated look of a fitted kitchen.



Which to choose?
The choice between a fitted kitchen or unfitted kitchen comes down to purely personal choice and taste as the pros that one style present could be considered a con to some buyers and vice versa.
Design your dream kitchen
If you want to design your dream kitchen and don't know where to start, visit our Bristol Kitchen Showroom where our designers can take you through a range of options and styles to find the best fit for you.