What is Shop Local?
Gardiner Haskins has been an independent retailer in Cirencester Town Centre for over 40 years. During this time, we have seen many other retailers come and unfortunately many also leave the High Street
We have recently launched a Shop Local Cirencester Campaign aimed at supporting local businesses in the Cirencester area. We believe it is important to promote the High Street and hope to do our bit by showcasing some local independent shops in Cirencester on our blog, social media and in partnership with the Wilts and Glos Standard.
In this blog we will introduce you to two local businesses who are based in the same building on West Way, Cirencester – Now Vintage and Forum Interior Design.
Who are #Now_Vintage?
#Now_Vintage is a beautiful shop full of all things vintage. Whatever your style you are sure to find a piece to add to your collection here. Within #Now_Vintage you can find everything from kitchenware and home furnishings to antique furniture. There are also some traders within #Now_Vintage selling items such as organic cleaning products.
Why Shop with #Now_Vintage?
Some reviews from Google highlight exactly why their current customers shop with them:
Eve says, "I bought 2 lovely bedside tables, made from recycled wood! Excellent quality and price!!
I will be going back!"
Nevern says, "Great shop"
How to contact #Now_Vintage
Call Sarah directly on 07939139797
Find them: 20 West Way, Cirencester, GL7 1JA – Near the Snap Fitness Gym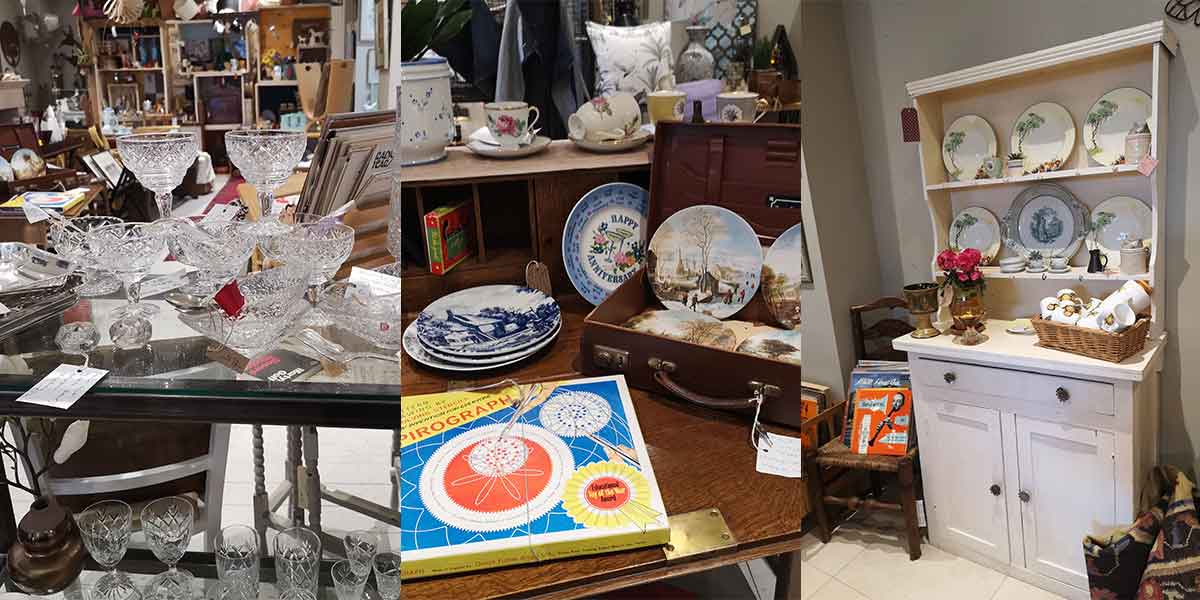 Who are Forum Interior Design?
Forum Interior Design are based within the same building as #Now_Vintage on the upper floor. In their sleek showroom you will find swatches and samples for paint, fabric and furniture for any interior design project. More importantly you will find expert staff on hand to give you advice on colour, products and your space. They can also arrange to visit your home for a consultation and manage your project from the start right through to completion. Their portfolio even contains other local businesses including award winning fish and chip shop Malt and Anchor and local bar Seventeen Black.
Why Shop with Forum Design?
Their Google reviews boast 5 stars with Phil saying, "Very helpful, friendly and Knowledgeable. I recommend."
How to contact Forum Design
Telephone: 01285 642 282
Find them: 20 West Way, Cirencester, GL7 1JA