Cirencester: A Market Town
Cirencester is a quaint market town with an ever-growing population of over 19,000 people. Known as the 'Capital of the Cotswolds', it is a highly popular shopping destination throughout the year. Cirencester Shopping boasts a wide variety of independent retailers and chain shops there is sure to be something for everyone in Cirencester.
Visit the Market Place on a Monday or Friday and you'll find the bustling Cirencester Charter Market. From chutneys to fresh food, furniture to plants, the market hosts a fine range of small independent businesses. You will also find the Corn Hall in the Market Place which is also home to many small businesses with events running daily, you will find something different every time you visit.
---
Blackjack Street & Swan Yard
Blackjack Street is a side street in Cirencester bursting at the seams with small local businesses. Including Jungle , the fashion & accessories shop which has been established in Cirencester for over 36 years. For interesting or quirky pieces, you will find nowhere better. If cooking is more your thing, pop along to see the local butchers at Jesse Smiths. Established in 1808 they are the epitome of Cirencester through and through. Their exterior is worth looking at too, the Edwardian tiles and shop front have been beautifully maintained by Jesse Smith over the years. Looking for something quirky in Blackjack Street? Try Xanadu at the Stable Yard. With a wide range of gifts and home décor items, they are sure to have that "wow" piece for your home. We can't talk about Blackjack Street without mentioning the wonderful Octavia's Bookshop. With its beautiful window displays and bright frames it certainly catches the eye. It also won The Bookseller Best Independent Children's bookshop in 2018.
Close by is a hidden gem of Cirencester called Swan Yard containing all independent stores. One of which is Decimal. Established in 2005, Decimal proves Cirencester isn't just for the older generation. They have a wide range of stock for experienced skaters to people just starting out and are always on hand to give expert advice. Next to Decimal you will find Con Amore. Opened in July 2019 Con Amore is a recent addition to Cirencester which has become quickly popular. The ideal destination for present shopping their range includes (but certainly not limited to!) prints, bath bombs, tin figures and much more. They are also part of our Privilege Card Discount Scheme.
---
Silver Street
From the end of Blackjack Street you will find yourself on Silver Street. A small street, but packed with local businesses. For example M.A.D.E. (Makes and Designers Emporium). They are a treasure trove of unique and colourful accessories, homeware and childrensware. They specialise in British made or home made makes. Along from M.A.D.E. you will find G H Knight. G H Knight have been a part of Cirencester shopping for over 45 years. They can provide printing services including flyers, business cards, invitations and more. Alongside this you will find the stationery of your dreams! Whether it's the ideal pen, notebook or ink you're sure to find it. They also stock a range of Cirencester themed souveniers such as notebooks, postcards and bags.
---
Castle Street
After all that shopping, you're bound to find yourself hungry and will find yourself gravitating towards Castle Street. Filled with every cuisine you can think of, everyone is sure to find something to tickle their taste buds. One of the newest offerings in Castle Street is Igloo . Opened in 2018, the family run business has already taken Cirencester by storm. Promising (and delivering!) fresh food using locally sourced products from Breakfast right through until Cocktail Hour. If pub grub is more to your liking, you'll also find the Black Horse not too far away. Food is served all day and available in their bar or restaurant. For those with a spicier taste, there is always the Raj Doot. Serving food in Cirencester since 1982 they have developed their menu over the years to accommodate all customers preferences and are always willing to adapt their menu.
---
Cricklade Street
Once you are refuelled, you can a wander down Cricklade Street. Here you will find a few more chain stores such as Boots, Superdrug, Mountain Warehouse & Card Factory. However, if you wander far enough you will still find some classic independents such as D & J Sports who supply all the gear you could possibly need for your chosen sporting activity. They also stock uniform & PE kits for the local secondary schools. If you need to change your carpet, the obvious destination is Abbeymill Carpets. Founded in 1982, the staff have the knowledge and the shop has the range to suit any household.
---
West Way
Just off Cricklade Street you will find the road West Way. On here you will find independent flower shop Roses. With flowers to fit any colour scheme they are the place to go for any occasion. Further on down from here you will find #Now_Vintage and Forum Interior Design at 20 West Way, near to the Police Station. #Now_Vintage is a lovely store full of all things vintage. From kitchenware, to homeware and furniture. You will also find items from traders within #Now_Vintage including items such as organic cleaning products. Upstairs from #Now_Vintage you will find Forum Interior Design. In Forum Interior Design you will find swatches, samples and helpful staff ready for any interior project. Uniquely at Forum Interior Design they can help project manage from beginning to end.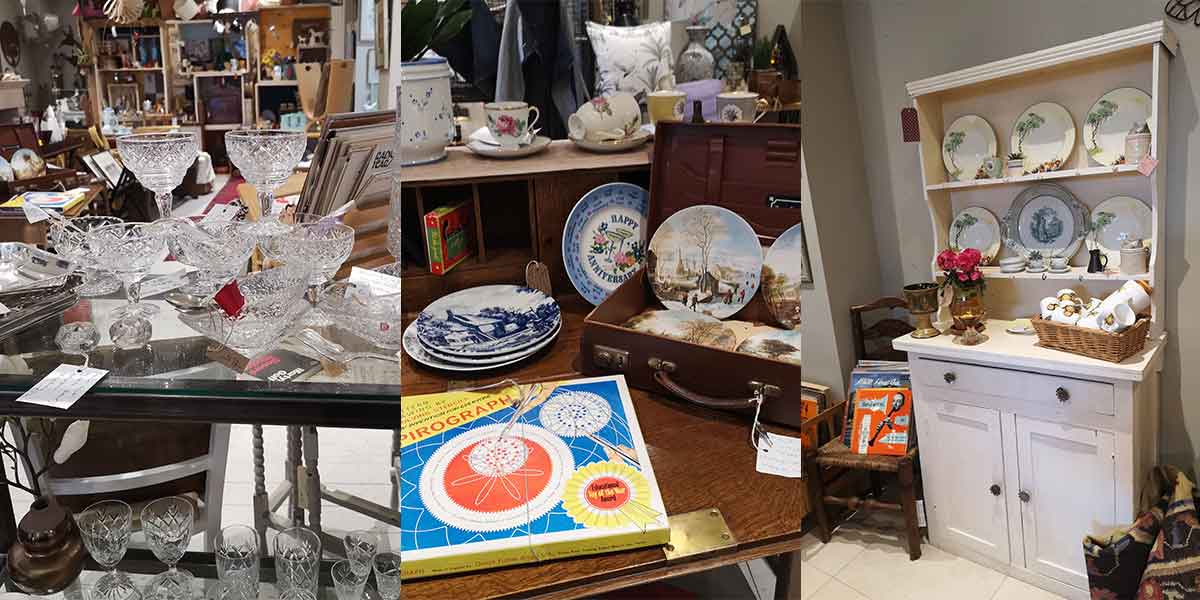 ---
Dyer Street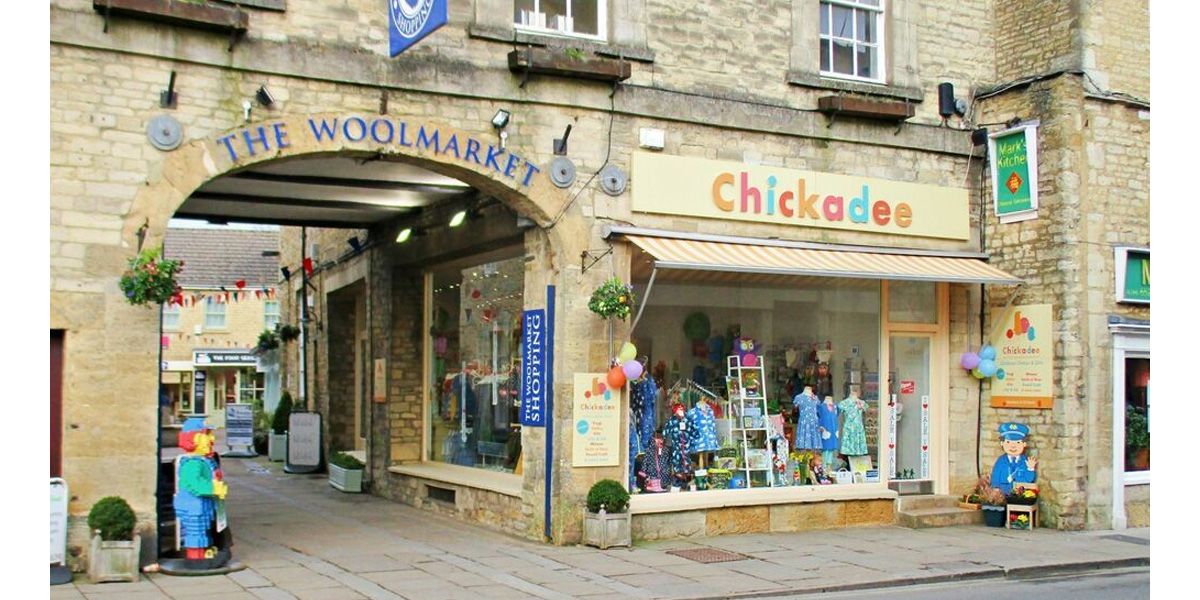 Finally, we get to the anchor of the market town of Cirencester, Dyer Street. With quaint cafes and independent stores, it is like no other high street. There is a small walkway called "The Wool Market" which leads you into another dimension of Cirencester. Crocodile Toy Store is a perfect mix of traditional and modern toys. Including wooden toys, Lego and much more. They prefer the hands on approach and actively encourage playing in store making it a must for children and families visiting Cirencester. Another shop for children and families is Chickadee clothing store. Stocking children's fashion including brands such as Hatley and Crocs. They also sell a variety of gifts for children in store making them an ideal choice when shopping for special occasions such as birthdays or christenings. Also in the Wool Market is Cirencester's only independent cycle shop Ride 24/7. Whether you're a fair-weather cyclist or a competitor, they have something for every ability. This family run shop has been open since 2007.
If you're in need of a tea break, Madeleines on Dyer Street is the perfect place for a cup of coffee and a slice of cake. With outdoor and indoor seating, it is the perfect destination whatever the weather. If like us, you have lots of photos cluttering up your phone that never quite make it onto paper the staff at Zippy Pix can help you out. They do a wide range of prints, canvases and photo gifts to suit different budgets. If you want an event outfit worth printing photos for, Rosella Gowns & Tuxedo Junction have you covered. Rosella Gowns stocks a large range of bridal gowns, bridesmaid dresses, prom and evening wear. While Tuxedo Junction caters for the shirts, ties & suits to compliment.
---
Gardiner Haskins Cirencester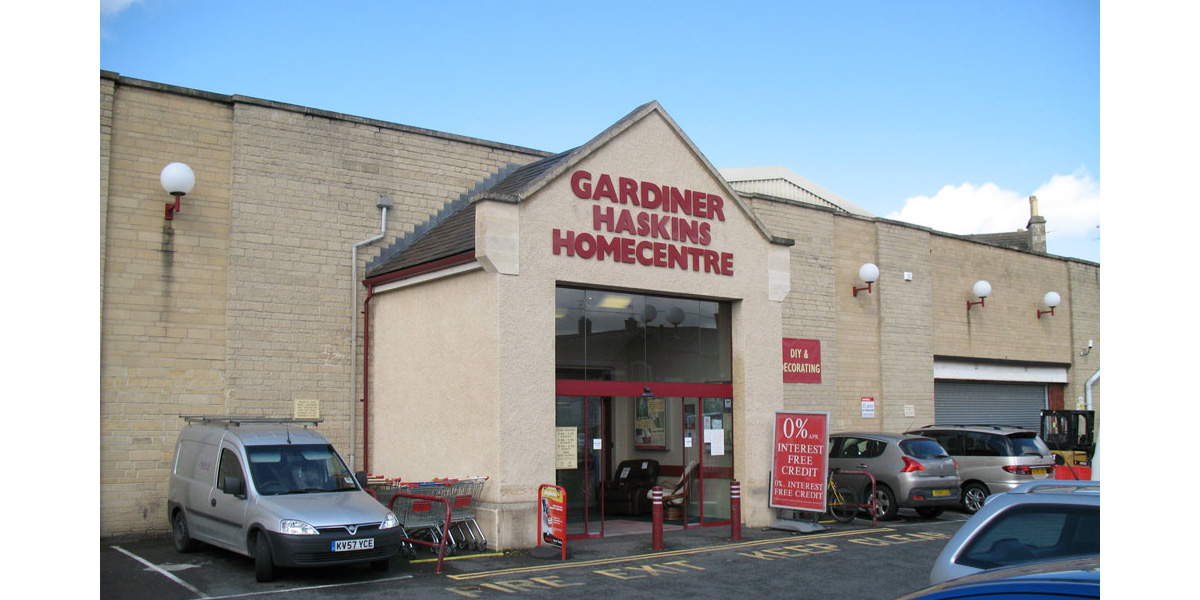 Of course, we can't write a blog about shopping in Cirencester without mentioning ourselves. Gardiner Haskins Cirencester opened its doors in April 1979 after trading in Bristol for over 150 years. Gardiner Haskins is the largest independent Home Improvement store in Cirencester, boasting departments such as Soft Furnishings & Furniture, DIY, Cookshop, Flooring, Electrical and Lumination Lighting. As you enter through our Dyer Street entrance, you will be greeted by our Cookshop department stocking suppliers such as Joseph Joseph, Horwoods and many more.
You will climb the small stairs to our Hardware Department, which is every house-proud person's dream with aisles of cleaning products, ironing boards and airers. Onwards to the Tiles & Flooring section where there is a wide range of wall and floor tiles as well as laminate and solid wood flooring. Our Decorating Department will greet you in a sea of colour, along with our paint mixing machine to get the exact colour you want. Don't miss our Heating Department, especially in the cooler months, with everything you need from a fire poker to a full electric fire suite. Our Electrical Department includes all sizes of appliance from kettles and toasters to our built-in and range cooker showroom. Backed onto by our Bathroom Department which caters for all size of bathroom from a toilet cubicle to a large family bathroom.
Take a tour around our DIY section and you will find a large variety of tools and ironmongery you never knew you needed. It even contains some decorative items such as candles and photo frames. Alongside this is our Decorating Department with a wide range of paints, wallpapers and all the accessories. We also have a Dulux, Colourtrend and Crown paint mixing machine to get your perfect colour. Next is our Gardening Department, where you will discover just what you need to make your garden beautiful this Summer whether that is a mower or just some seeds. Up the stairs again, and you'll find yourself in our Furniture Showroom. Featuring suppliers such as G Plan, Parker Knoll and Harrison Beds you couldn't ask for more quality under one roof. To complement our furniture, we also have quality bed linen, bedding and curtains in our Soft Furnishings department. In addition to this there is a made to measure curtain service available.
The grand finale is our Lumination Lighting department. From lampshades to outdoor lighting, you will struggle to find a lighting need that is not met. We pride ourselves in store on our excellent customer service and wide range of products. Our knowledgeable staff can help you from the idea process of decorating and furnishing your home to the finishing touches. Some members of staff boast decades in the business and are sure to make you feel right at home.
Cirencester is a wonderful town full of quirky independent businesses, making it the ultimate shopping destination in the Cotswolds.