About Dulux Paint
Dulux is the UK's leading paint brand. They have over 1200 colours to choose from so you're sure to find your perfect match.
We stock a wide range of Dulux Paint on our shelves in our Decorating Department. We also have a full Dulux Colour Mixing Machine which can scan your colour to custom mix your perfect shade.
Dulux Colour of the Year
Find out more about this year's hottest colour, Dulux Colour of the Year 2020 here
Dulux Paint Promise
Dulux now offer a Paint Promise. If your paint isn't doing what it says it should, Dulux will replace it.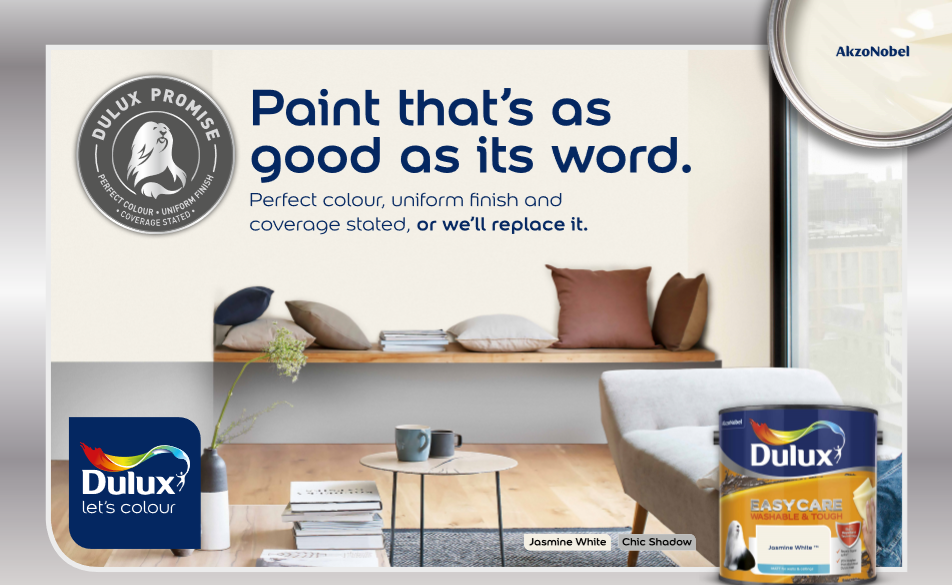 Visit our Cirencester store to find out more about our Dulux Colour Mixing.