Everything you need to know before buying a kitchen sink
In the 21st century, there is no need to buy a plain, stainless-steel sink like everyone else. Branch out and discover the many options available to you for both traditional and contemporary kitchens.
Before you start, there are a few things you need to think about. For example, what size and shape you need? Will you need a draining board? What material would you like your sink to be made of? Be aware that not all sinks are compatible with all worktops. How many bowls do you need? Do you want a modern or traditional style? Here are the options laid out for you…
Materials
Stainless Steel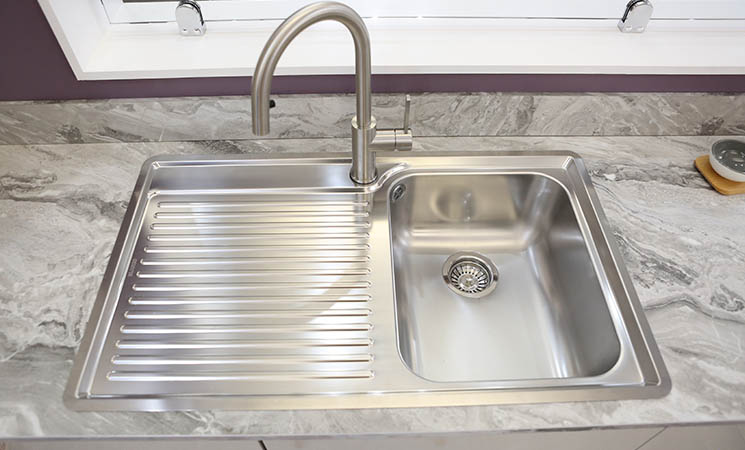 This is the classic sink and is popular for a reason. Stainless steel is cheap, durable, hygienic and easy to clean. This lightweight option is practical, long-lasting and contemporary.
---
Composite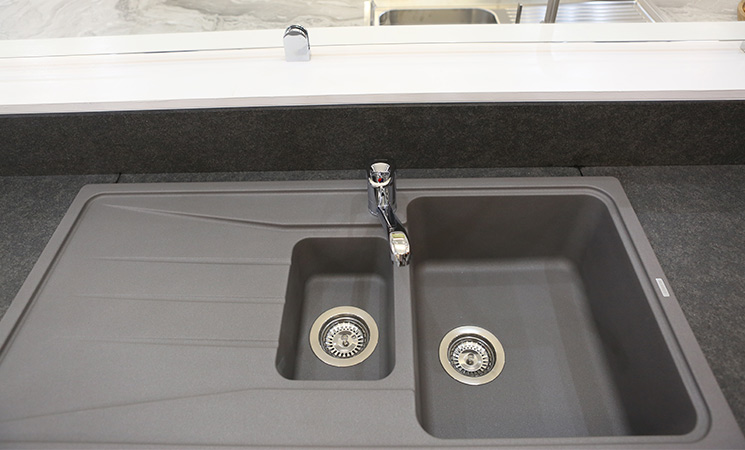 This modern alternative is chic but also head-wearing and its durability can withstand high temperatures. Choose from the massive variety of colours and patterns that nature can offer you.
---
Acrylic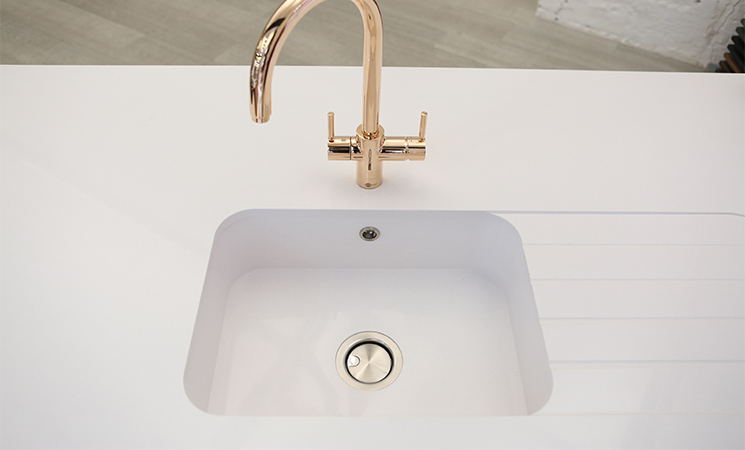 Another modern alternative. This composite is a manmade option but is also cost-effective. An acrylic sink is easy to clean and is hardwearing, this is the modern choice.
---
Ceramic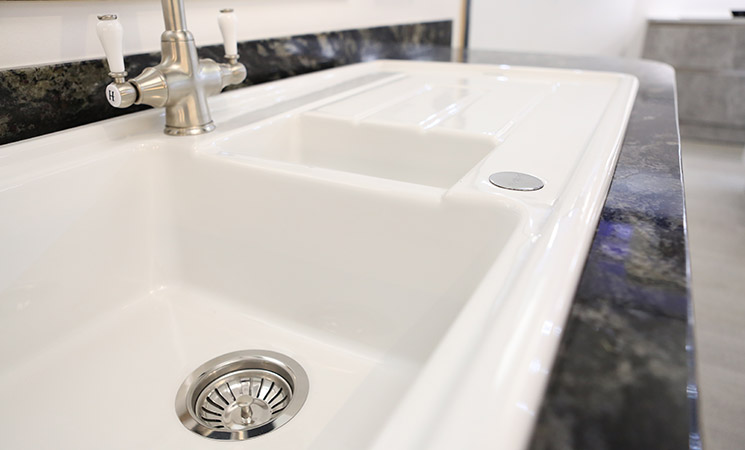 Ceramic sinks are slowly climbing up the popularity ladder. With its traditional feel, ceramic is perfect for a country style kitchen. It is also easy to clean. However, it is a heavy material so must be supported well. It is also susceptible to crack with an intense shock.
---
Types of Sink
Single bowl – This is the standard sink. It has a small presence, so is perfect for a small kitchen.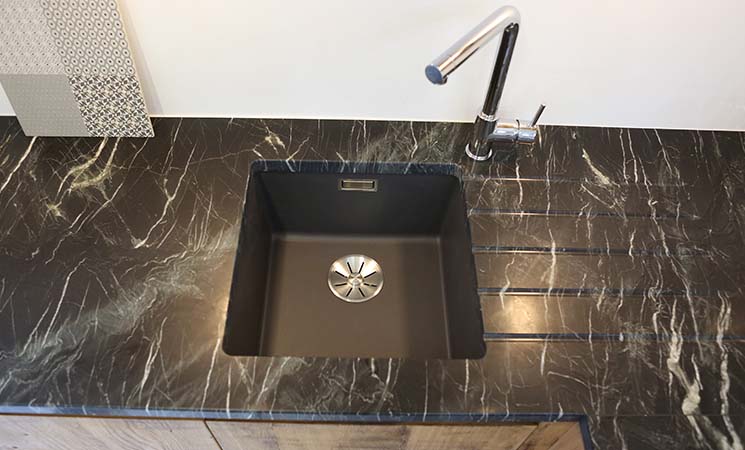 ---
1.5 bowl This option is ideal if you like to multi-task while cooking. Wash veg in the smaller bowl while the dishes pile high in the larger bowl.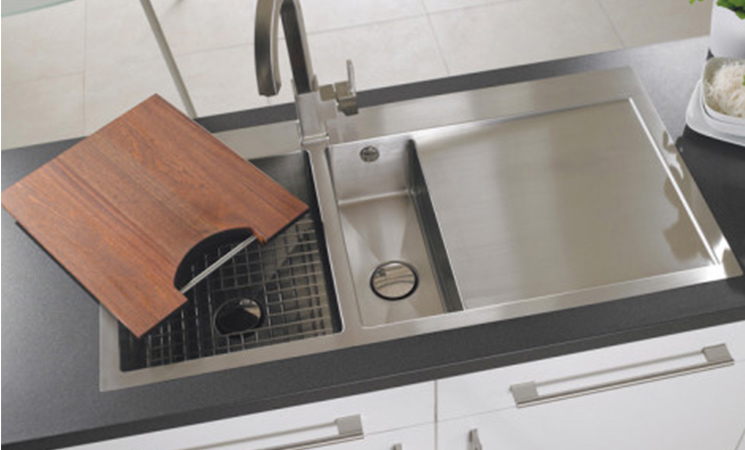 ---
Double bowl – Again, this is a good option if you need to multi-task and if you have the available space in your kitchen.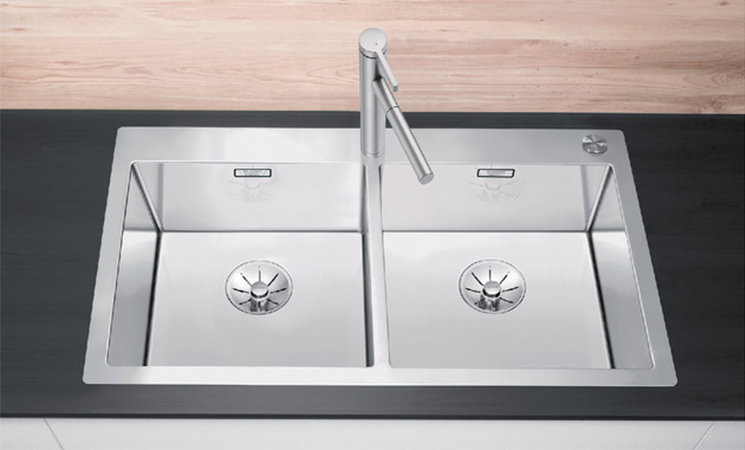 ---
Sinks with drainage board – Sinks can come with or without a drainage board, it is entirely up to you!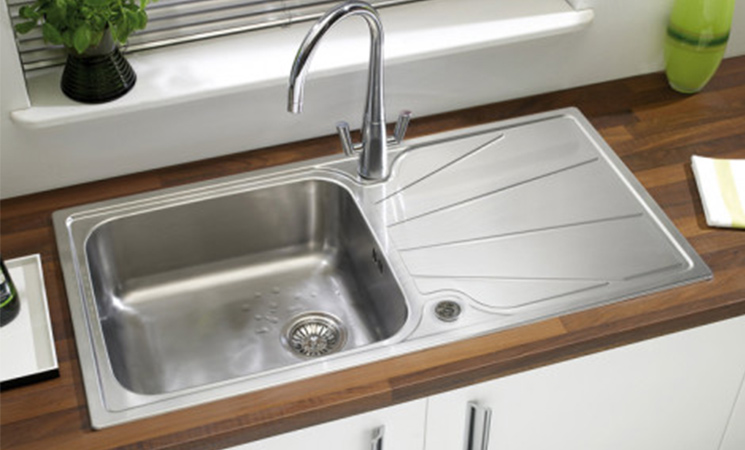 ---
Belfast – The Belfast is iconic. Chiefly in ceramic, this sink is practical for a functioning farm kitchen. Alternatively, people love them for creating the country style look. These sinks can be heavy so make sure there is enough support for them.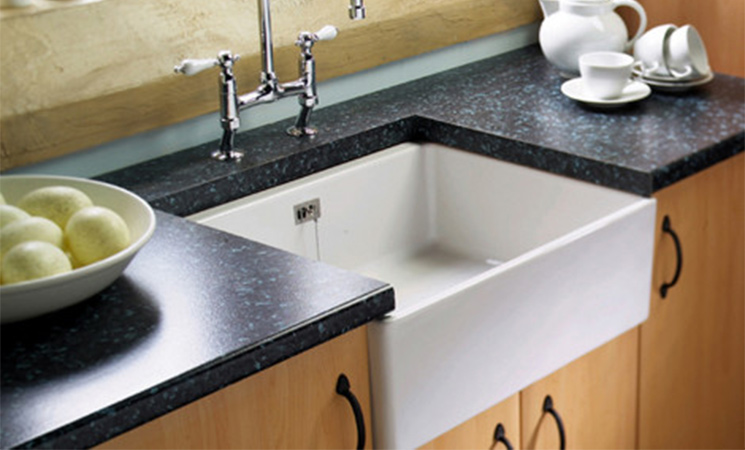 ---
Square – This is the standard sink. Small and compact.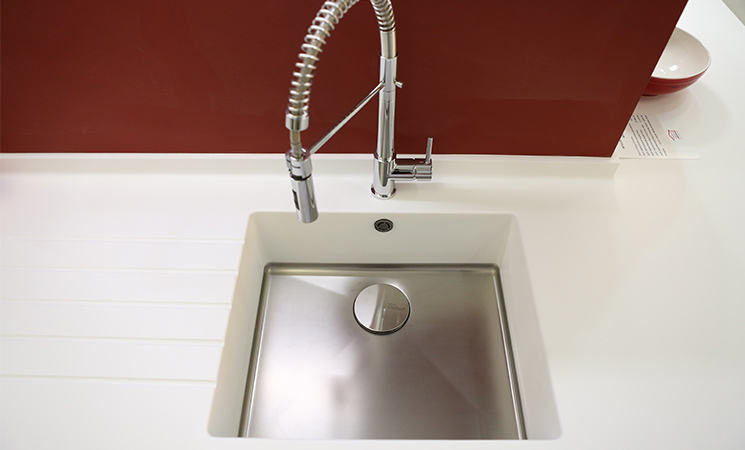 ---
Round – For a more contemporary look, choose this as a second sink for fruit and veg washing. Round sinks are not convenient for washing dishes.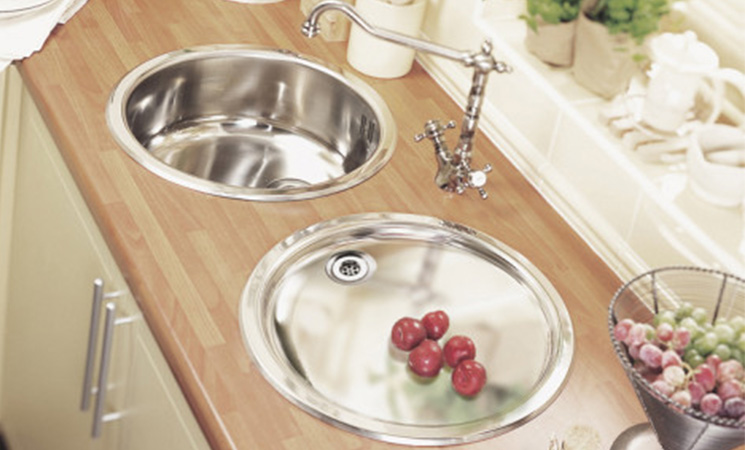 ---
Rectangle – Rectangular sinks are ideal for larger kitchens. They provide more space to fill buckets and complete other household chores.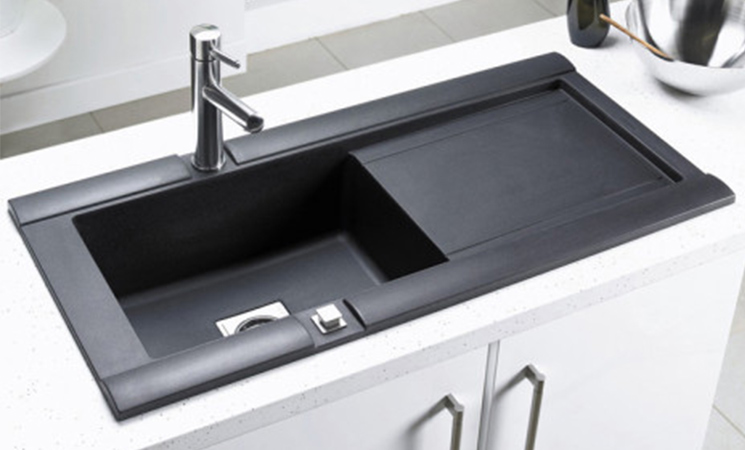 ---
Corner bowl – This corner of a kitchen is an area that is often wasted. Utilise every inch with a corner sink.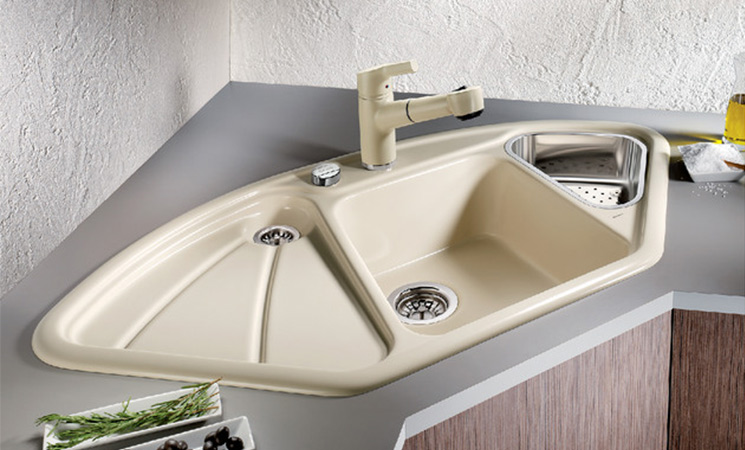 ---
Mounts
Inset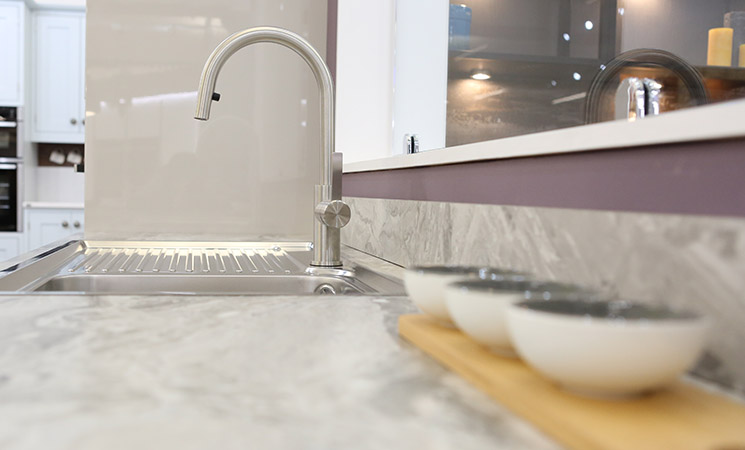 This means that the sink is mounted on top of the worktop and the bowl is suspended below the worktop line. This is compatible with all worktops.
---
Under-mounted
This is when the sink is mounted underneath the worktop. This is only compatible with wood or stone worktops. Also, you cannot have a joined draining board.

To find out more about our brands and ranges visit our Sinks and Taps page or come to visit our New Kitchen Showroom.