In true British fashion, as soon as we see a ray of sunshine we're thinking about our next BBQ party and all of that delicious BBQ food that we're going to gorge on. Not to mention the beers, ciders and cocktails! If you're looking for BBQ food ideas and BBQ party ideas to wow your guests then it will take a little bit more than a few chicken wings and a pack of cider. We've compiled a list of our favourite BBQ food ideas, easy to make (yet delicious) summer cocktails and a few BBQ party ideas to liven things up.
BBQ Food Ideas
Sricky Chicken Wings or Breasts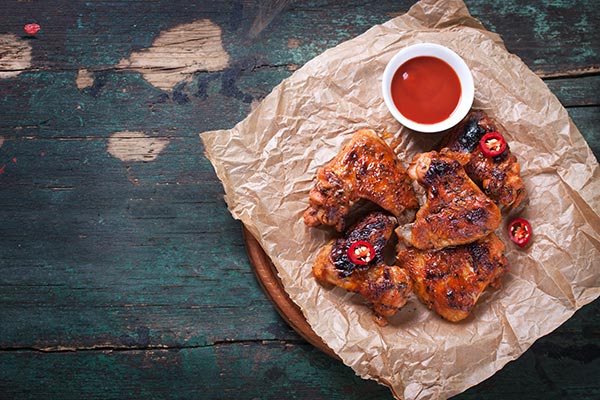 This is a finger licking good BBQ recipe which is quick and easy to prepare, it's also low in sugar so it's gentle on your waistline!
Marinate your chicken wings or breasts in 1 part soy sauce, 4 parts balsamic vinegar and 3 parts honey plus a crushed garlic clove.
Add a few sprinkles of chilli for a bit of a kick.
You can marinate over night or for a few hours, depending on how much time you have.
Cook your chicken on the BBQ until thoroughly sticky and delicious!
Garlic Butter and Parsley Corn on the Cob
If sticky chicken wasn't messy enough, you can turn your guests into butter-fingers' with this mouthwatering BBQ corn on the cob recipe.
Mix up a marinade of 100g un-melted butter, 1 garlic clove (crushed) and chopped parsley
Coat your corn on the cob in the marinade and place them into individual foil parcels
Cook the parcels on the BBQ for 30-35 minutes or until the corn is tender
Sweet and Sour Glazed Hot Dogs
We're sticking with the theme of sticky BBQ food ideas! Sausages go really well when combined with sweet and sour flavours, so this recipe ticks all of the boxes!
Mix together 1 tbsp dark soy sauce, 1 tbsp white rice vinegar, 3 tbsp ketchup, 2 tbsp golden caster sugar
Use a pastry brush to coat the sausages in the glaze, keep some glaze to one side to continue coating while you BBQ and turn them
Serve using brioche buns and a sprinkling of spring onion
Refreshing Summer Cocktail!
Watermelon Champagne Cocktail (makes 4 drinks)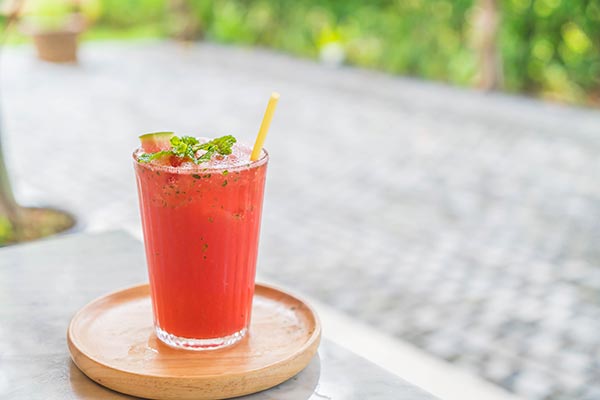 5 cups of blended watermelon cubes – strain through a sieve and refrigerate
1/4 cup vanilla vodka OR add half a teaspoon of vanilla flavouring if using normal vodka
1/8 cup triple sec
1.5 ounces lime juice
Top up each glass with an inch of champagne
Add a sprig of mint and a slice of watermelon to dress the glass
BBQ Party Ideas
Theme Party!
Our gardens have become an extension of our homes with huge choices of garden furniture to add style and comfort to your outdoors. So take that one step further and decorate your garden inkeeping with a theme, such as Hawaiian Luau, Nautical or Beachfront Hangout.
Sticker Stalker

– buy a cheap pack of stickers and give a sheet to each person. The goal of this BBQ party game is to get as many stickers onto other guests without them noticing.

Musical Chairs

– being an adult doesn't mean you can't enjoy this childhood classic. Watch your family and friends ruthlessly fight over a deck chair. It gets even more fun after a few drinks…

Two Truths and One Lie

– each person takes it in turn to tell everyone else two things that are true, and one that is a lie. Everyone else has to guess which one is the lie. Split into teams to make it competitive.