New Bed, New You. Ask yourself this:
Is your bed over 7 years old?
Is your mattress sagging?
Do you wake up with back ache?
Has your bed lost its bounce?
If your answer Is 'Yes' Then you have failed the Bed M.O.T. test!
Read our Bed Buyers Guide and pass the Bed M.O.T. Check.
Do you need a new bed?
A good night's sleep leaves you feeling fit, thinking straight and, importantly, happy.
The foundation of good sleep is a comfortable bed and the right mattress. It can be the difference between a restorative night's sleep and poor-quality sleep that results in tiredness and fatigue.
Research shows that sleeping on an uncomfortable bed could rob you of up to an hour's sleep – yet the deterioration may be so gradual and invisible that many people fail to make the connection between an uncomfortable bed and poor sleep.
Is your mattress more than seven years old? Check your mattress for visible signs of wear and tear. Does it sag in the middle or on one side? Mattresses don't last forever. If you are finding you are getting less sleep it could be time to buy a new bed or mattress.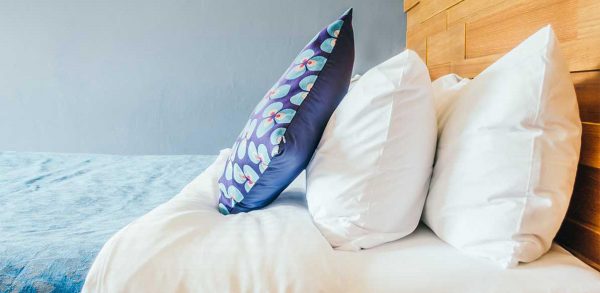 Shopping For A New Bed
Before you go shopping think about:
Type of bed preference: Do you prefer soft or firmer bed? Think about your current bed and what you like or dislike about it.
Budget. Go for the best value new bed not the cheapest. The better the construction, the better the support and comfort, thus, the bed will last longer.
Size matters. If the bed is too small you are more likely to be disturbed by your partner. The larger the bed, the more space there is. You should be able to lie on the bed with your arms behind your head and your elbows out without touching.
Check dimensions. Bed sizes are not standardised and even if they have the same name (e.g. King size) they may not be the same size – especially if the mattress and base are not from the same manufacturer.
Buy the base and mattress together. At the very least, make sure you try mattresses on a similar type of base. The two are designed to work together and a change of base will affect the feel and performance of the mattress. It can be a false economy to change only the mattress and keep the original base, especially if you are buying a divan set. The old base could reduce the useful life of the new mattress as well as the support and comfort it can offer. It could also invalidate manufacturers' warranties or guarantees.
Delivery of your new bed. Check with the retailer about access upstairs through narrow hallways. Divans tend to come in two parts and many bedsteads come in parts to be assembled.
After sales service. Think about the customer service offered, warranties and guarantees. Our bed specialists are trained, knowledgeable experts.
Buying the Bed
Try, try and try again before you buy! Wear comfy clothes and lie on the bed with shoes off for at least 10 minutes moving onto your side too so you adopt your normal sleeping position.
Shop together so you both agree on the right bed and make sure you have allocated plenty of time to try different beds.
Correct support depends on your weight, height, build and even preferred sleeping position. Ideally the mattress should mould to the shape of your body while remaining supportive. When you lie on your side your spine should be horizontal. You should be able to turn fairly easily. Most manufacturers offer firm, medium and soft options, so try all three.
For partners of widely differing size and weight (3 stones/18kgs or more), different mattresses may be required. Some manufacturers make double beds from two single mattresses zipped together, which can be of differing tension. Others can combine different degrees of firmness in one mattress.
Check if the bed you are lying on is too soft, too hard, or just right. Lie on your back, and slide your hand in the hollow of your back. If it slides in too easily, the bed may be too hard for you (leading to pressure on your hips and shoulders); if it's a struggle to slide your hand in, then the bed is probably too soft. If you can move your hand with just a little resistance, the bed may be just right for you.
Different Types Of Mattress
The first thing you will notice when looking at mattresses is the cover, known in the trade as the 'ticking'. Attractive colours and covers look good but don't forget the ticking will be covered up in bed clothes. The best quality ticking is made up of materials that are tough and tear resistant. Some offer special qualities such as anti-dust mite, anti-allergy, stain resistant, water resistant, breathable and naturally fire retardant etc.
Mattress covers can be quilted or tufted. Quilted is a decorative effect used and tufting is where tapes are passed right through the mattress at regular intervals and secured each side by tags or washers – preventing loose fillings from being dislodged. The side panels of some higher quality mattresses, particularly traditionally pocket spring mattresses, are hand side stitched which helps to keep the mattress in better shape for longer.

Inside A Mattress
Mattresses are constructed 2 ways: either with springs or without. Spring mattresses can be open coil or open sprung, continuous spring or pocket spring.
Manufacturers use different types of fillings from natural fibres such as cotton, wool, hair and silk to man-made polyester and latex foam.
Non-sprung mattresses are made of latex foam, visco elastic (memory foam), polyurethane (Pu) foam, gel or water filled flotation beds.
Bed Bases
New Bed Most mattresses are used in combination with one of various choices of bed base: such as divans, bedsteads, adjustable beds and bunk beds. Remember to ensure that mattress and base are suitable for use together, especially if you are buying them separately.
Pillow Comfort
If you are suffering with neck and shoulder pain, your pillow could be the culprit. Pillows come in a range of different shapes and sizes, including pre-shaped ones that support your head and neck, as well as a choice of fillings – goosedown, duckdown, feather, fibre filled, and visco-elastic, latex or polyurethane foam – and any number of combinations of these.
Changing your old pillows: Did you know an old, unwashed pillow could also contain as much as 10% of its weight in skin scale, mould, dead and living dust mites and their allergen laden droppings!
New Bed Brands
Visit Our Beds showrooms at Bristol and Cirencester For Your New Bed.
Our Bristol and Cirencester Gardiner Haskins stores have two of the largest bed showrooms in and around Bristol and both Cirencester and they stock a huge range of beds, mattresses and bedroom furniture. We are premier stockists of Harrison and Relyon luxury beds, offering a bespoke service for made-to-measure beds as well as Hypnos, Salus, Sealy, Dormeo and Sleepeezee. Come in to Gardiner Haskins to feel the quality of the beds for yourself. We have over 70 beds for you to try suiting every budget. Take a peek below at our Bristol showroom and see for yourself the huge range of beds to try out before you buy.
Now your new bed will pass the M.O.T, check out the other ways to get a great nights' sleep:
Drift off to the Land of Nod with The Sleep Council's 5 other ways to a great nights' sleep:
Don't Clock Watch:

Instead of staring at the clock and stressing over how many lost hours of sleep you've had, hide the bedside clock or cover it with something. Checking the time only increases stress.

Avoid Focusing on How Much Sleep You're Getting:

There's no ideal quota and one size doesn't fit all! Instead, look at how you feel the next day. Too many people focus on sleep quantity but what's important is that the sleep you do get is of good quality so make sure you regularly assess that and your comfort levels.

Write a To-Do List BEFORE You Go to Bed:

Worry and anxiety are a key player in what keeps us awake at night. Often, we get into bed with our mind racing or buzzing with the things that are troubling us or what we need to get done. Keep Bedtime a notepad and pen by your bed and write down worries or jobs that need to be tackled. It really does help to clear the mind for sleep.

Watch Your Diet:

Avoid over-eating before bedtime and choose foods with sleep-promoting chemicals such as chicken and turkey, pumpkin and sunflower seeds, peanuts, beans and milk. Equally, limit stimulants such as alcohol and caffeine which reduce sleep quality and prevent you feeling rested.

Establish a Bedtime Routine:

Our bodies thrive on routine so establish and prioritise a bedtime routine and stick to it where possible. This could be something as simple as putting P.J's on, washing your face and brushing your teeth. A bed time routine signals the brain that it's time for sleep.
Like proper nutrition and exercise, sleep fulfils a vital role in keeping us healthy and happy. We need a good night's sleep to ensure we're feeling fit, thinking sharply and to generally to give us the appetite and enthusiasm to make the most of everyday living.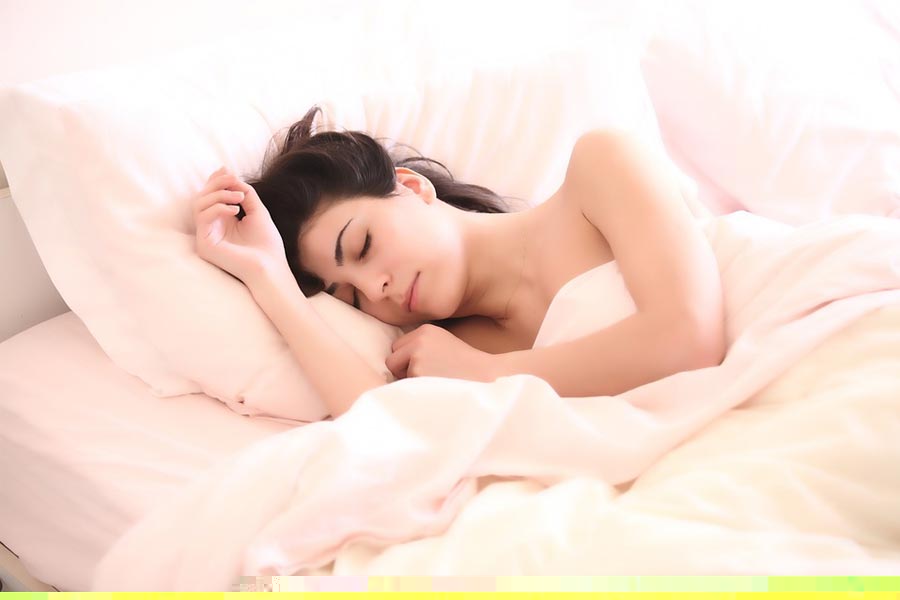 Fascinating Bed Facts
The wealthy Egyptians in the times of the Pharaohs were the first to raise their beds from the ground.
Several beds were found in the tomb of Tutankhamun, including one that folded up for travelling.
The elite Romans were the first to decorate their beds with gold, silver and bronze.
The first waterbeds were goatskins filled with water, used in Persia nearly 4, 000 years ago.