All you need is some fabric yarn or you could use an old seamless t- shirt.
Step 1.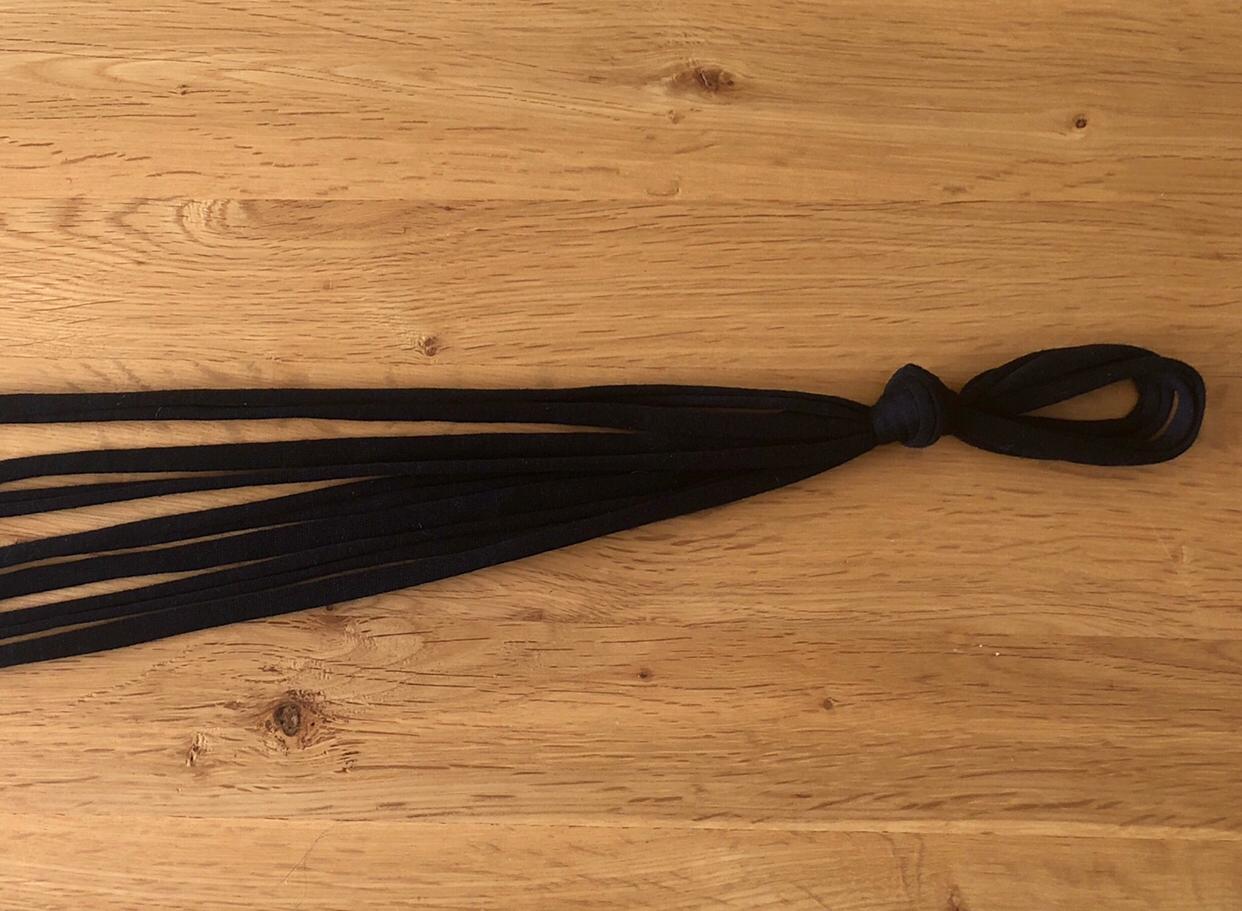 First cut up four 3 metre lengths of the yarn. Fold in the middle and tie together in a knot keeping a little loop. Now you have 8 yarns to work with.
Step 2.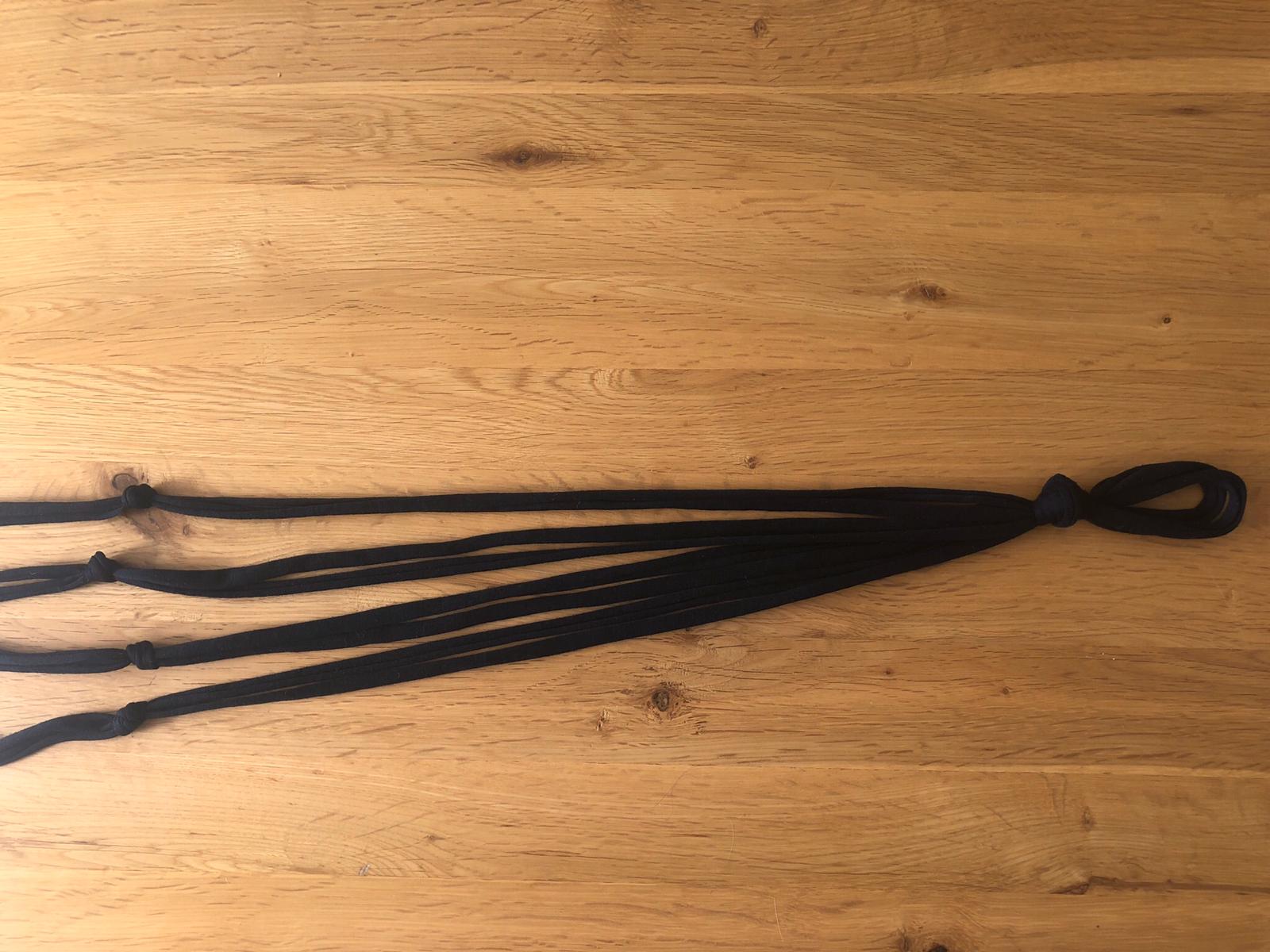 For the next bit fix the loop to a door handle or hook to make it easier to work with. Divide yarns into 4 groups of two and tie a knot in each pair about 40 cm down from the loop. Check each of the 4 knots are level with each other, then tighten.
Step 3.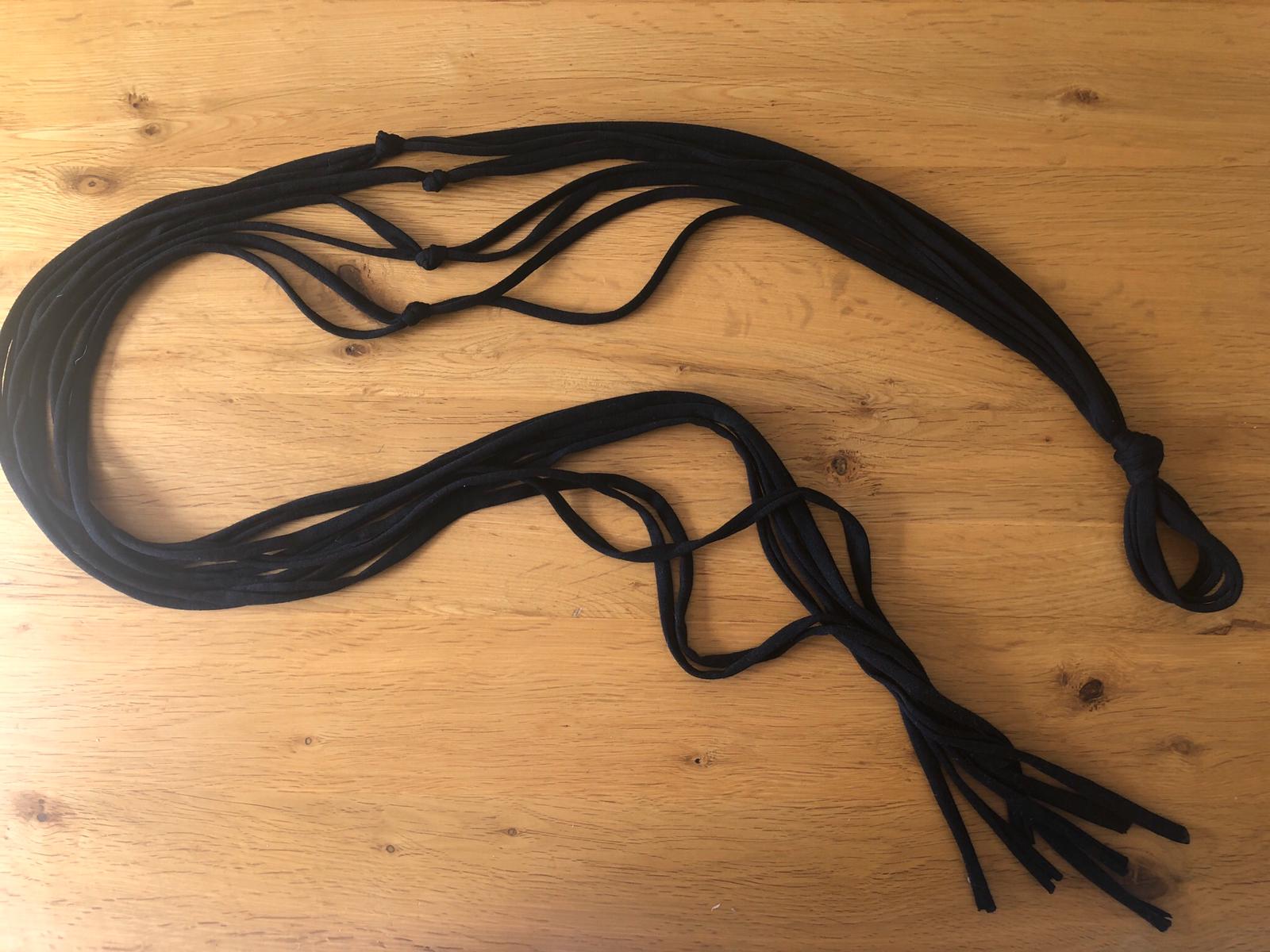 Now take one yarn from two adjacent knotted pairs and knot them together about 8-10 cms down from the last knot. Repeat until all are tied together.
Step 4.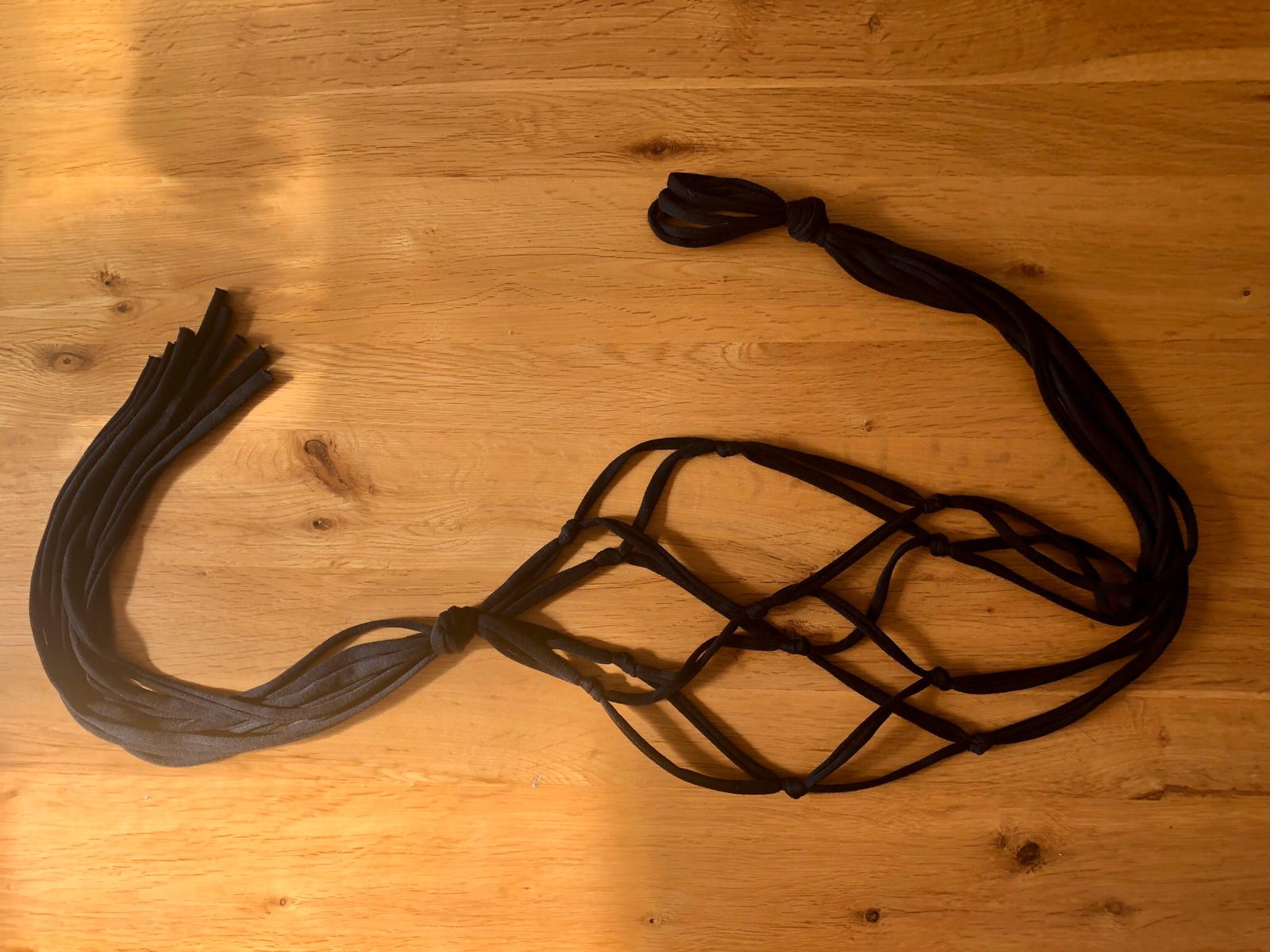 You should create a zig zag pattern doing this and have 3 sets of knots in the zig zag pattern. Finally tie all eight yarns together in one big knot and trim the yarn to your preferred length.
Pop your plant pot in and hey presto, enjoy!