Seath has worked in Gardiner Haskins for many years in a few guises. It all started way back in 1997.
In 1997, Seath worked in what was then Haskins Furniture, a franchise within Gardiners. Originally employed as a salesman on the dining furniture and upholstery department, he also combined this with working in the warehouse. Seath seemed more suited to sales so he continued to work in the dining and upholstery department for another 5 years or so. When an opportunity arose to gain a promotion on the beds department as a Manager, Seath jumped at the chance and spent a few years there. After moving around different departments, he joined Brunel Leather Centre, another franchise within Gardiners, as a temporary manager covering the Manager when he was ill. He spent a couple of years in this area of the business, then bounced back to the Haskins beds department so to speak!
When Gardiners took over Haskins and became Gardiner Haskins, Seath moved over to the Bed Sales department and has stayed there ever since. Find out more about our beds here.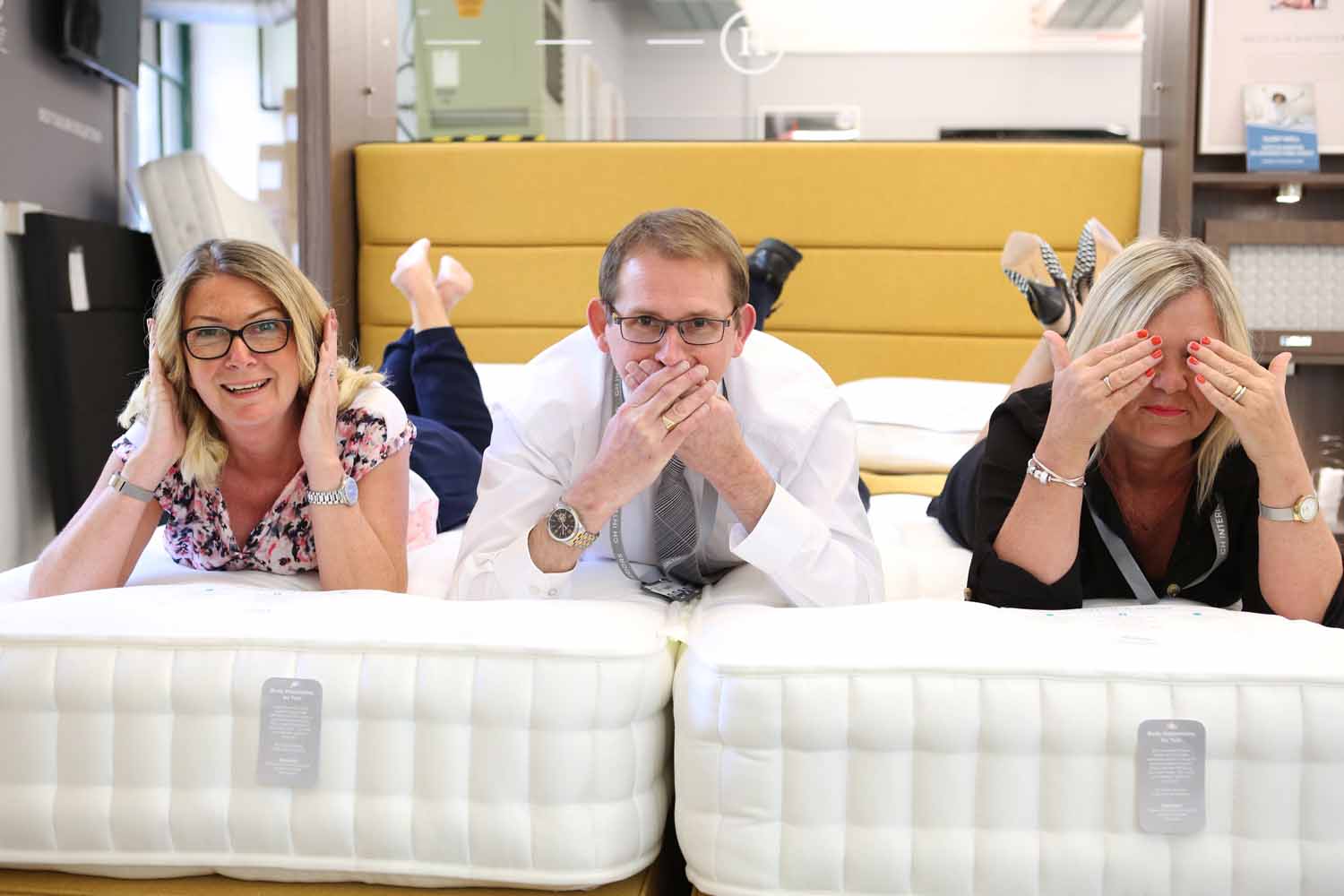 Image: Seath showing his cheeky side with his colleagues in the Bed Department at Gardiner Haskins.
Worthwhile Causes
Seath has spent a lot of his own time outside of work looking after rescue dogs. Currently, Laddie, a border collie is being lovingly looked after with Seath. In the past, Laddie has suffered with anxiety. Now, 7 years old he loves walking and playing like any other dog, but Laddie is a home boy preferring to chill out at home.
Snookered!
A keen snooker player and avid follower of Judd Trump, Seath has played snooker since he was a kid. He has watched Judd, the current 2019 World Snooker Champion home bred in Bristol, play in his local haunt from when he was 9 years old.
Read more about our Bristol Beds department.