From the days of retro tiles and matching porcelain suites to the super sleek and sophisticated modern bathrooms of the millennium, bathroom design has evolved dramatically over the years. However, the bathtub seems to have been a consistent feature of any home and has stood the test of time. But, is that about to change?
More and more households are choosing to remove their baths completely, opting for a stand-alone shower. So why are so many forgoing their long soaks in the bath for showers? Gardiner Haskins Interiors' Bathroom Design experts have seen a lot more customers adhere to this trend over the last few years and Bathroom expert David Rodgers explains why:
"Lots of people are giving up their baths for practical reasons. Whilst baths are more relaxing and can look great, showers are a lot more economical, convenient and take up a lot less space. In smaller homes, there simply isn't room for both and customers are choosing the more convenient shower option. While the bath tub is usually needed for a family home, you'll find that once the children are more grown up it is not as essential and people opt to remove them. With so many great shower options now available, customers would rather not have a bath at all and many are basing their whole bathroom design around a statement shower. Walk in showers are becoming extremely popular, with people going for the minimalist design of little to no frame work and opting for simple, straight pieces of glass."
Ideally, I'd advise to always go for a minimum shower width of 800mm, but best is 900 to give extra elbow room and ease of turn when in the shower. This extra width will create the feeling of a larger space no matter the length. If space is an issue, off set quadrants are great for smaller bathrooms because they give you extra floor space once you step out. These are Ideal for ensuites and small conversions. When we plan and design a customer bathroom, we do it with their vision and lifestyle in mind. As well as looking good, the bathroom needs to be practical and convenient.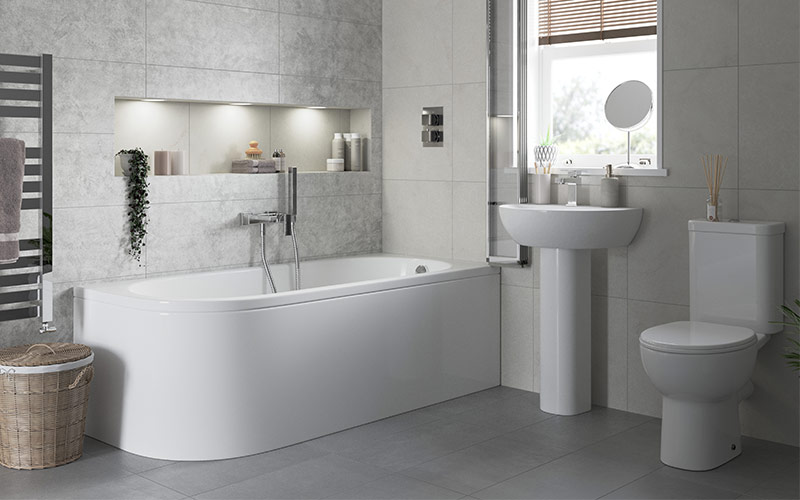 Many Home Owners are discarding their traditional Bathroom design, complete with bathtub, in favour of space saving shower units.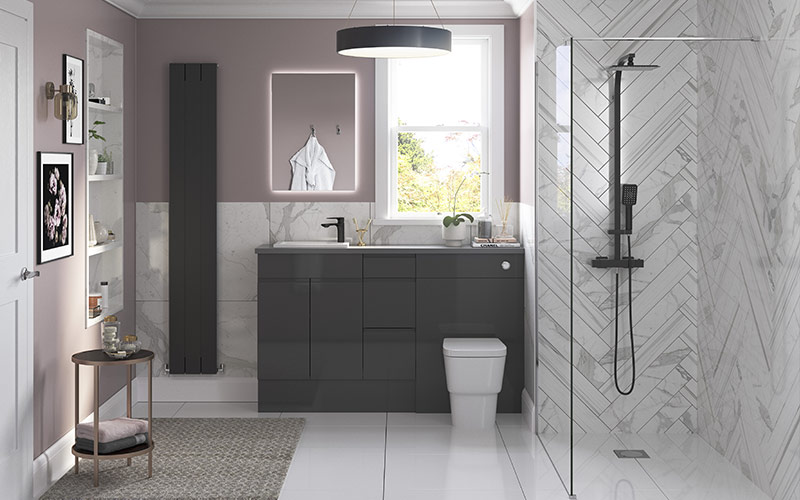 So, is this the end for the bathtub?
Despite many modern homes preferring just a shower, the bath is far from disappearing. With the need for a bath for families, the extra value it adds to homes, plus the fact that there are so many styles available for luxurious, statement design, the bathtub will continue to be a bathroom feature for a very long time.
Gardiner Haskins Interiors' Bristol Bathroom Experts work with customers to design a bespoke bathroom. The free bathroom planning and design service means you can work alongside a designer to create a unique bathroom fitted to your home, taste and lifestyle. Customers are kept up to date every step of the way with computer Assisted Design technology creating 3D images of how the bathroom will look in your space. With the Bristol showroom packed with stunning displays from Roper Rhodes, Vanity Hall and the Merlyn Astro range, customers can visit 7 days a week to get inspiration for their own design.