Your home is personal and unique. So, that's why Made-to-Measure Curtains and Blinds are the best way to create a stunning and timeless masterpiece that isn't a duplicate off the shelf. We love to create curtains and blinds that match your vision so, come and visit our made to measure departmnet, tell us which style you want and we will create beautiful, bespoke curtains and blinds for any room in your home.
Be inspired by these gorgeous fabric prints from the latest A/W 2020 collection by Prestigious Textiles.
Copper Falls
Recreate the feeling of jewel toned autumn, sunny mornings and leaves crunching and rustling as you go. Warm, rich and dramatic swathes of autumn oak leaves and delicious swirls.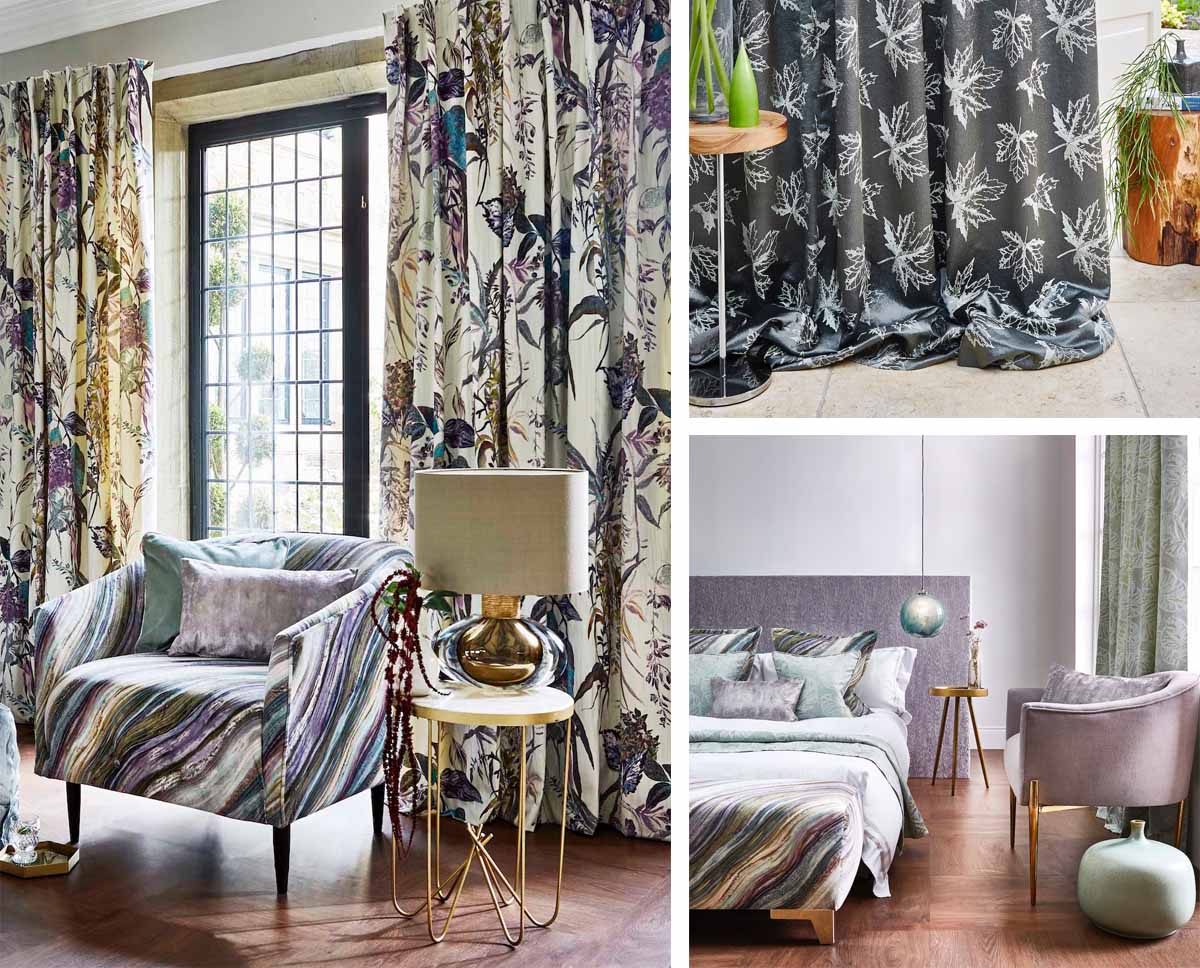 Maui
Botanical and tropical prints are still on trend and everywhere. This trend is not going away anytime soon. The maui collection features delicate bamboo leaves and botanical prints reminiscent of tropical shores and lush jungle.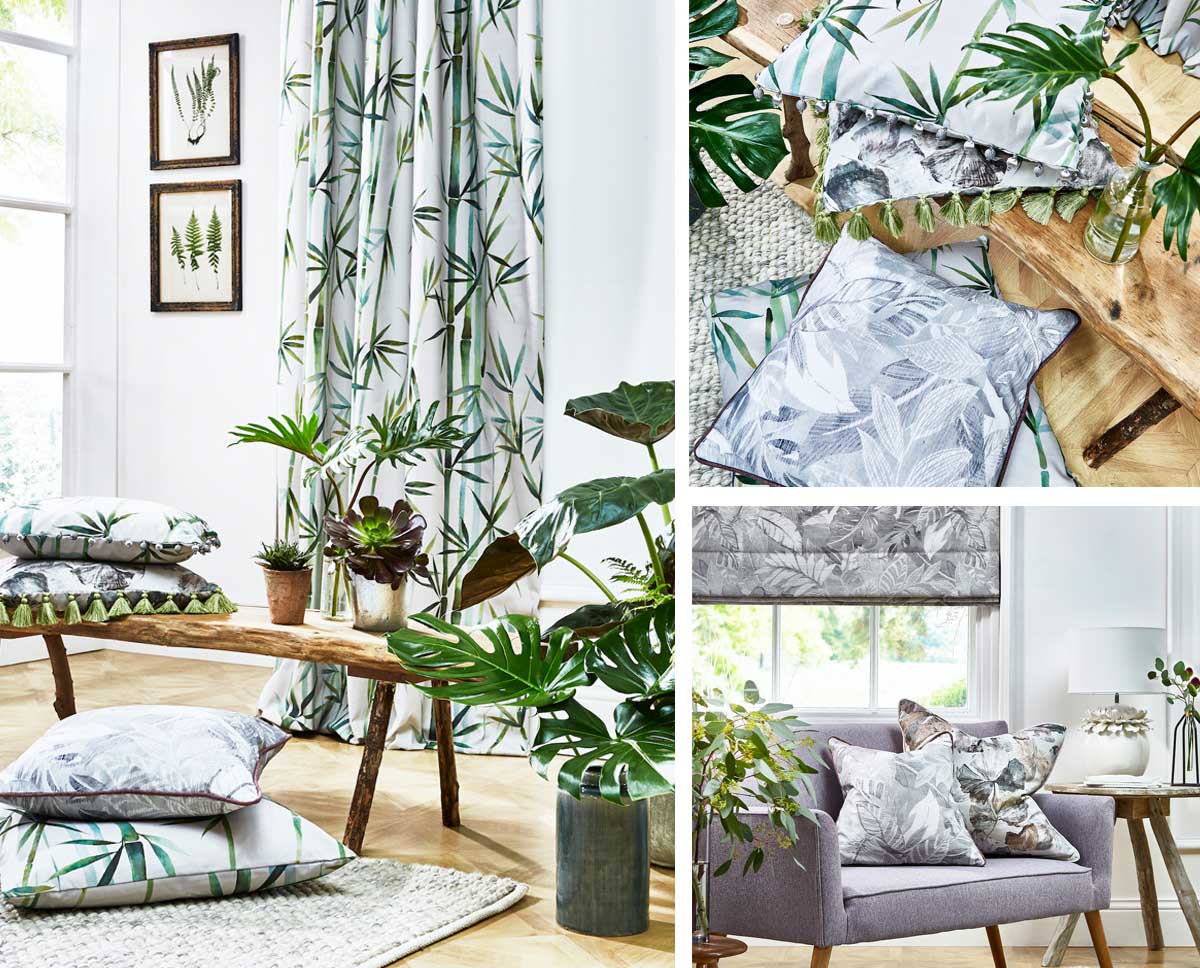 Muse
Vibrant, bold rectangles clash together creating a striking fabric that would pull a neutral scheme together giving it some pizazz.