Before 12th April, the date when non-essential stores could reopen, we geared up getting the Bristol store ready to welcome back customers to the store. From what we have learnt during lockdown, there are plenty of us out there who are wishing to change our kitchen, bathrooms and bedroom. Not surprising given the amount of time we have spent at home.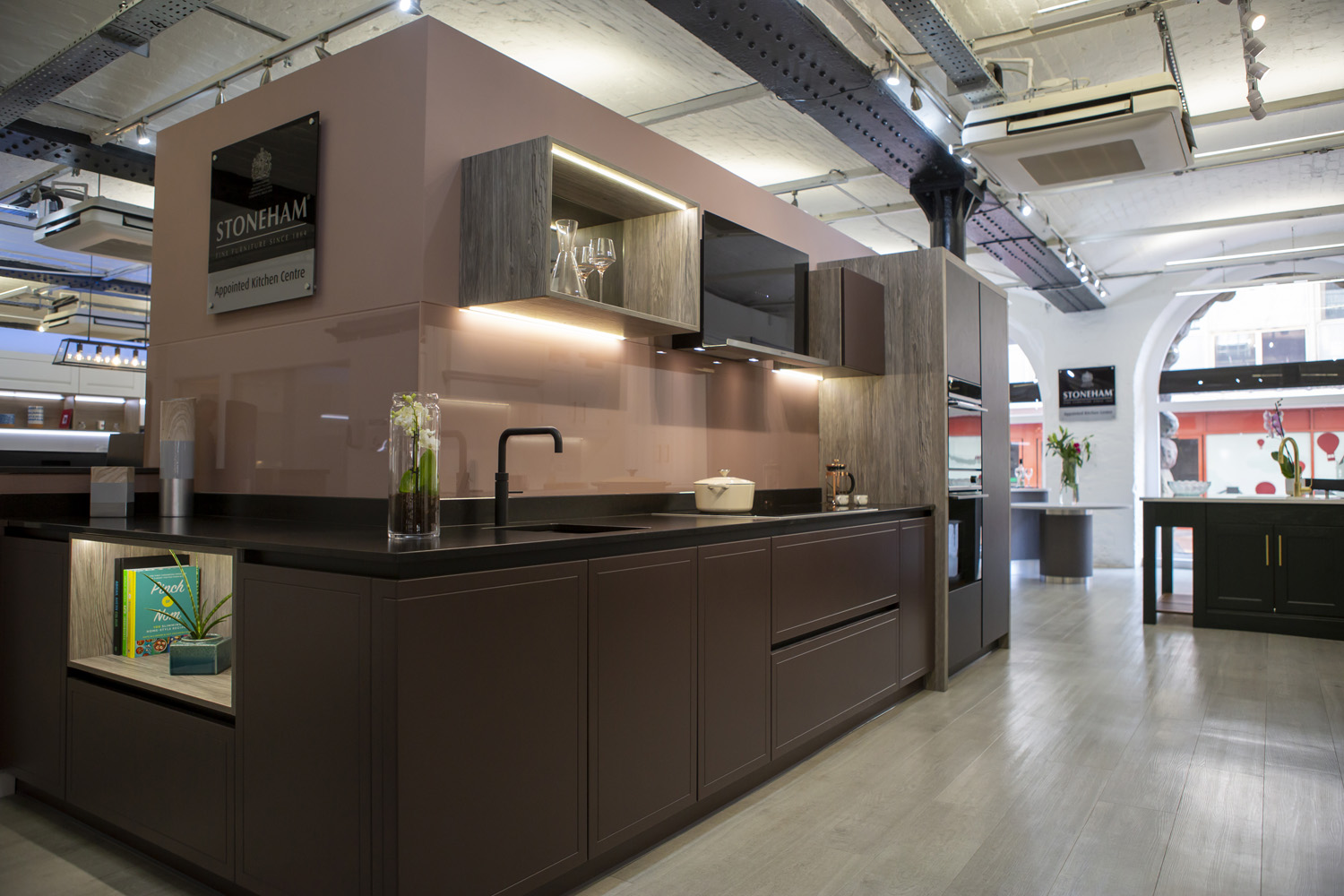 With this in mind, Gardiner Haskins at Bristol has taken advantage of the lockdown and upgraded our showroom. We have beautiful new bathroom displays and an exciting new kitchen brand joining us too. Royal Warrant Holder's, Stoneham kitchens are a new partnership to Gardiner Haskins and we cannot wait to show off their exquisite kitchen displays.
Kitchens
The kitchen showroom, located on Straight Street in Bristol, is now home to 4 kitchens from Stoneham featuring some of the incredible attention to detail and high quality to be expected from Stoneham. These exquisite kitchens handmade in Great Britain highlight the latest kitchen trends designed to inspire and excite custmers when they walk in the store. Stoneham kitchens specialise in highly crafted, bespoke fitted kitchens blending traditional craftmanship with modern technology. Classic or modern style kitchens, state-of-the-art design and a wide range of colour combinations, the choice is yours.
Managing Director, Ben Allen, says: "Following the success of our new showroom launch in 2018 we are continuing to invest in our showrooms to keep them up to date with the latest kitchen trends to inspire our customers. Stoneham is the perfect partnership with us with their 150 year history and high quality products which have a Royal Warrant."

This partnership of the two historical brands comes as Gardiner Haskins celebrates 196 years of trading in Bristol.
Read more about Stoneham Kitchens >>
Bathrooms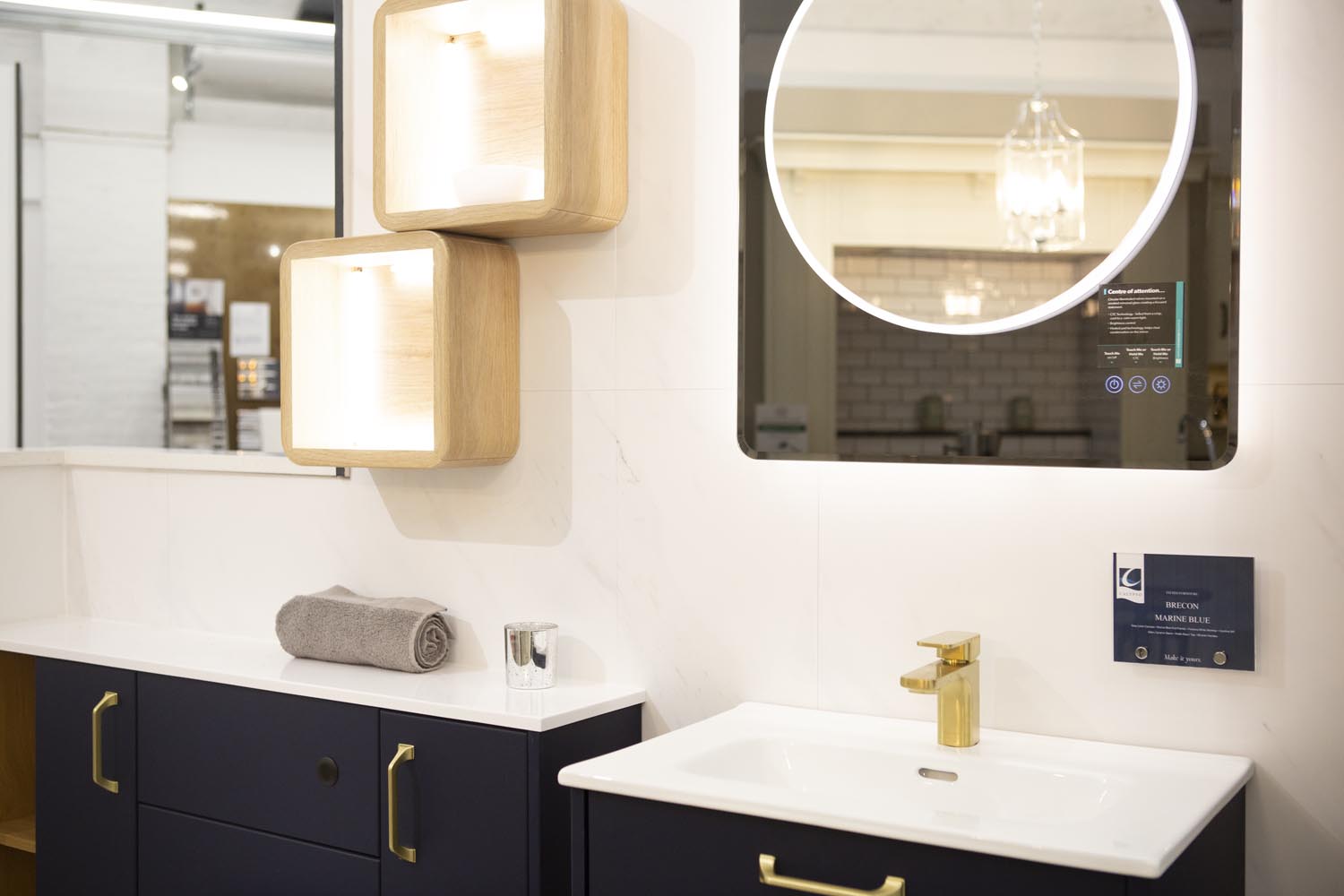 We also have new bathroom displays in store featuring on trend brass sanitaryware combined with bold bathroom cabinetry. Be inspired by the new beautiful, moody, dark bathrooms on offer and see how these ideas could become reality. You can explore your bathroom design in 360 with our Virtual Reality Software.
Read more about our Bathrooms >>