Introducing our brand new wet room display from our suppliers Abacus.
A sleek and modern design with minimalistic sanitaryware. Abacus have designed this wet-room in a bathroom with all their own sanitaryware, fixtures and fittings. Colour matching all the brassware and profiles gives it a beautiful sleek finish and there are various brassware choices available. You can choose nickel, as shown here in this display or go for a bold black profile. All the brassware is from the Emotions range. The choice is yours.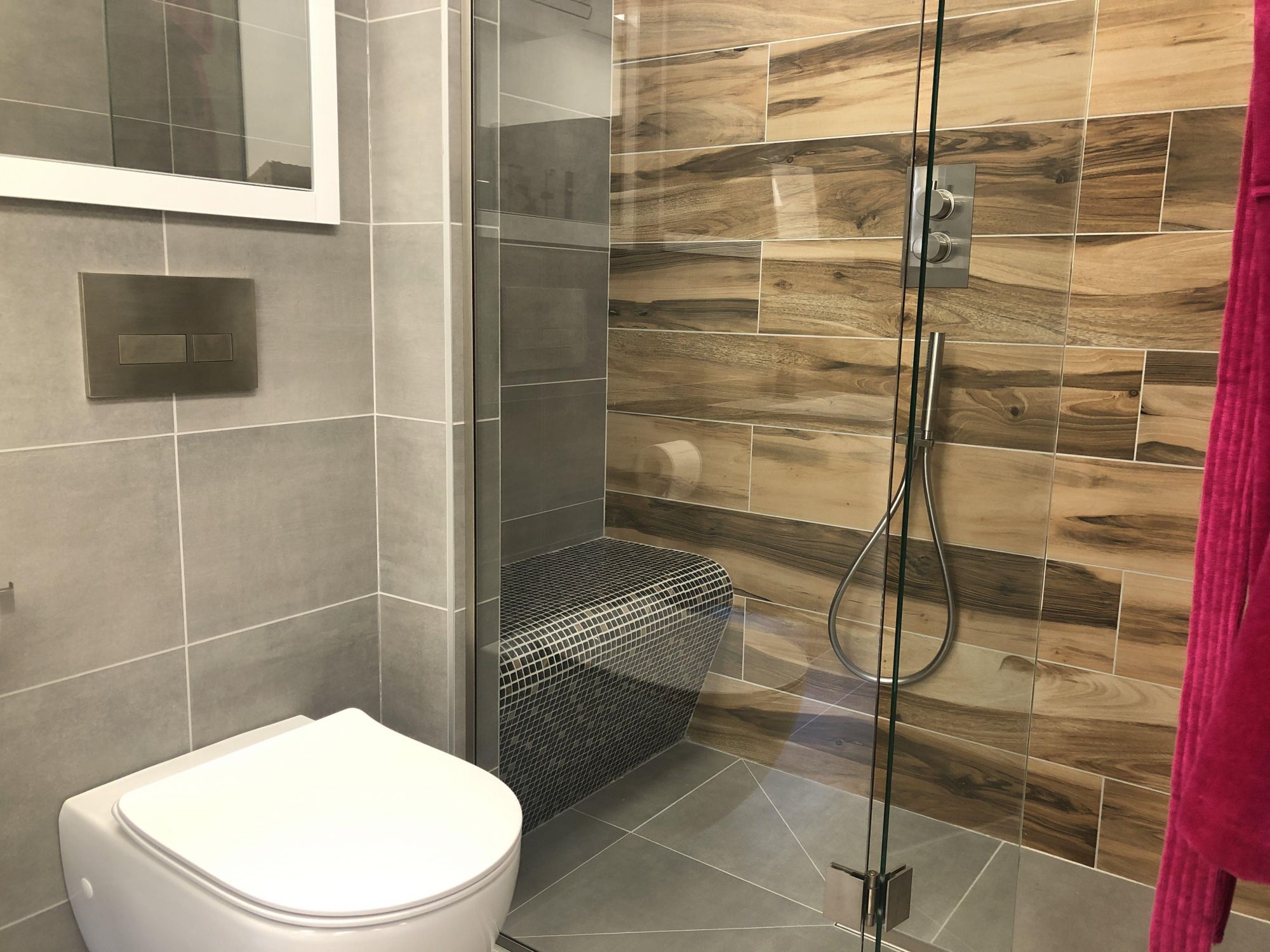 Also from the Abacus Emotion range is the shower kit whilst the walk in wet-room enclosure kit is from the Elements range. Featuring a heated seat, you'd forgiven for thinking you were in a spa! Now you can have your own.
A wall hung toilet pan and concealed cistern along with a wall hung vanity unit create a feeling of spaciousness without cluttering the floor. 8mm thick shower glass panel with hinged bypass panel enclose the wet-room and still keep the spacious feeling with a view out to the rest of the bathroom.
The luminated mirror glows softly, enhancing the room and helping you to shave or use for your daily routine. Cleverly, situated in the stud wall, a recess wall cabinet hides the clutter out the way.
Immerse yourself in that spa room feeling in your own bathroom.