When choosing curtains for your home, most will simply walk in to a store or shop online, choose a pair they like in as close a size as possible and leave. Sometimes, the design you like may not be available in the size you like, which means you will end up with your second choice of design simply because it fits your windows. Choosing the right design and fit for a curtain becomes even trickier when you need a certain type of lining – with choices being even more limited. Usually, one of the three elements will need to be sacrificed.
What if there was a way to guarantee your first choice of design, the lining you need and in the exact fit for your home? With a custom-made curtain service, this is possible every time.
Disillusioned with the lack of choice offered by Ready Made curtain designs, some consumers are opting for custom-made curtains to dress their windows. This service allows you to choose your favourite fabric from a huge selection to suit your home, add the lining you require and have the curtains made to the exact measurements needed for your windows. The curtains are then hand made to the exact design and measurements – meaning the customer receives a completely bespoke product with the personal touch.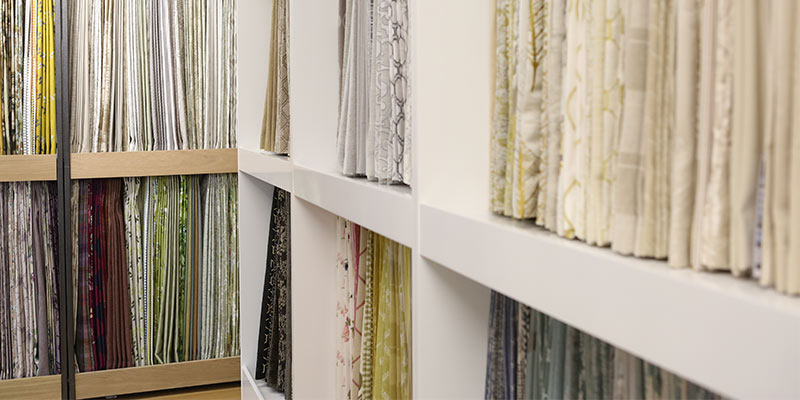 Gardiner Haskins Cirencester Manager Andy Stockwell explains:
In the last decade the demand for ready-made, mass produced curtains has risen, but with this, the quality has drastically diminished. While ready-made curtains are a 'cheap and cheerful' quick fix and are less expensive than custom – made versions, they come with a lot of compromises when it comes to getting everything you want. The biggest difference between the two is the quality, the mass-produced versions are made as cheaply as possible with inferior linings and fabrics.

Our Made to Measure service means you get a pair of curtains unique to you and your widnow. There is also a very personal service that goes along with made to measure that you don't get just from buying off the shelf. We can help the customer make their decisions and give them the value of our expertise.

Whilst there are some cons to the made to measure option over ready made designs, including custom made designs being generally more expensive and with a longer waiting time that those you can pick up from a shelf and leave with, the pros of a completely bespoke design definitely outweigh these."

Custom Made vs Ready Made Curtains – The Pros and Cons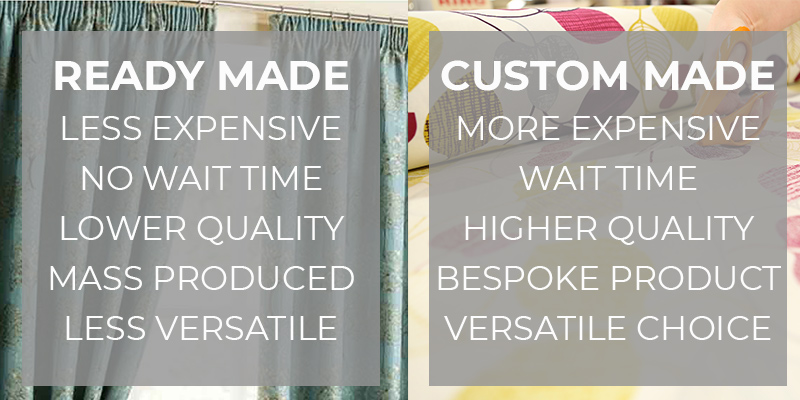 Visit our Expert Staff in Cirencester to start your next Curtain Project