How we light our homes can have a big impact on the overall look of a room, far from just the light it provides, lighting and in particular, our choice in light fittings can be a crucial design choice in how we decorate.
The latest lighting trends focus on making a light fitting as eye catching as possible and the new advancements in how LED lighting can be formed and manipulated to make stand out décor pieces.
Take a look at two of the biggest lighting trends you should consider adding to your home this year:
LED Strip lighting
LED lighting is replacing traditional bulbs at a growing rate. Not only because they are more eco-friendly than their counterparts (using up to 85% less energy) and last up to 20 times longer, but for the new and exciting ways they can be used to create amazing light fittings.
The latest trend in LED strip bulbs is taking them from simple lights to ornate art pieces. By manipulating the shape of the strip, the light can be moulded in to a decorative centre piece. Ranging from orbital hanging pieces to wavy floor and table, the shapes of the strips give them a mesmerising look that is both sophisticated and modern.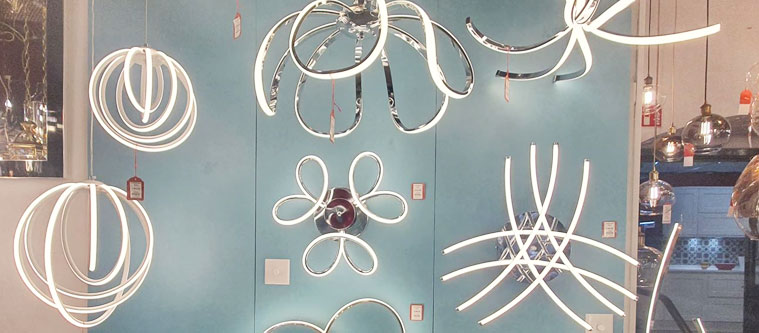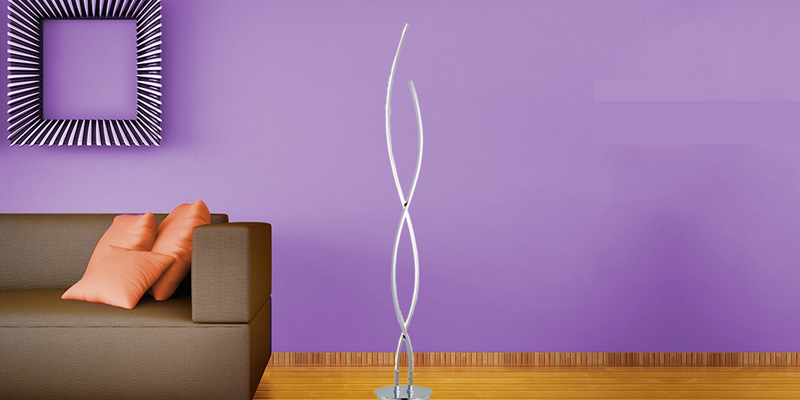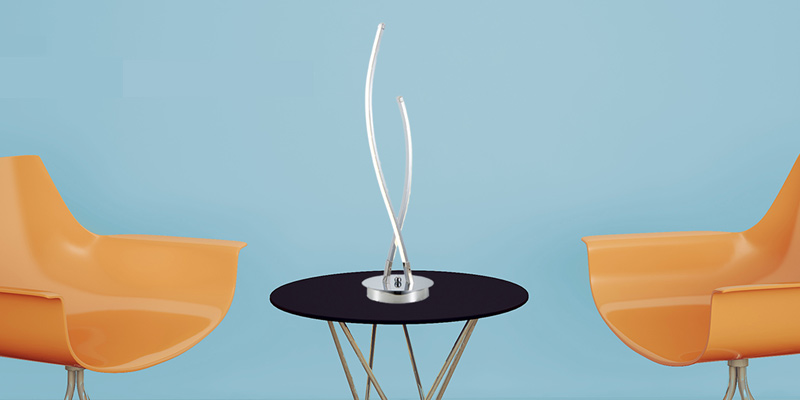 Industrial Style Hanging Filament Bulbs.
You've probably spotted this type of lighting design if you visit trendy bar or cafés, but the look of traditional style, LED filament bulbs hanging from the ceiling as a decorative feature is also making its way in to people's homes.

The pendant style hanging bulbs surrounded by glass casings are becoming ever popular thanks to their potential for a mix and match style. With several bulbs encased in varying sizes and shapes of glass at different hanging lengths, give a laid back, industrial look whilst still providing a stand out, decorative centre piece to the room.