Everything you need to know when buying an oven
An oven is the primary appliance in the kitchen and should last you for years and years. This is why it is important that when buying an oven you get it right first go. We supply only the best brands so you can have the best product. We have compiled all the different types of ovens in this buyers guide to help you choose the one that is right for you.
Cooker Types
Freestanding Cookers
Freestanding cookers include at least one oven, maybe a grill and a built-in hob on top. They are placed in a gap in your kitchen units and worktop. They come in a range of fuels and sizes.
Choosing the Size of your Freestanding Cooker
Freestanding cookers are usually available in three different widths (50cm, 55cm and 60cm wide), so make sure to measure the gap in your kitchen units to make sure it will fit. If you are designing a new kitchen then you can make sure that your kitchen designer takes into consideration the size of freestanding oven you want. Manufacturers recommend including an additional 5mm around the cooker to prevent the cupboards overheating and so the cooker can ventilate.
Built-In Ovens
A built-in oven will sit within your kitchen units to create a more seamless look. It will have no breaks in your worktop. They can sit within the cavity of the base units or can be placed at eye level in a column kitchen unit to save you bending over. Built-in ovens are available in a range of fuels (more details below) and sizes.
Built-in ovens are available in heights of 60cm, 70cm and 90cm.
60cm high: compact with the grill and oven taking up the same cavity. Excellent space saver for smaller kitchens or kitchens where you don't want the oven taking up too much space.
70cm high: one oven with a separate grill so you can cook with both at the same time. You will sacrifice oven space for this option so, consider how much grilling and cooking you will be doing.
90cm high: features two ovens with the top also doubling as a grill. Great for large families and large meals.
Hobs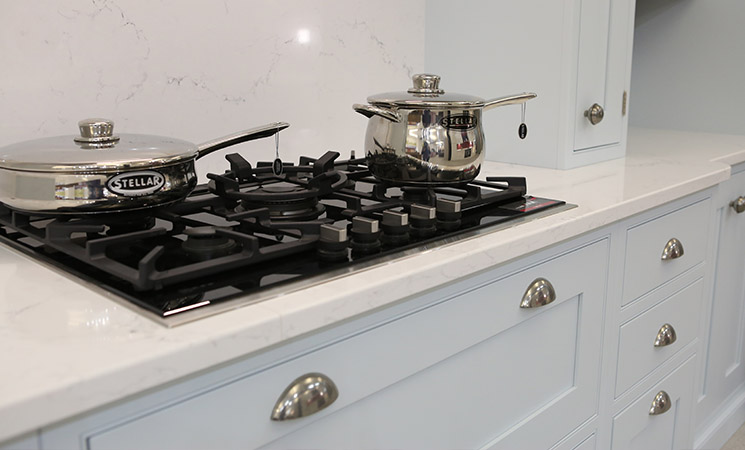 If you're choosing a built-in oven then you will need a separate hob. To do this, you will need an appropriately sized hole in your worktop, usually above where your oven will be, for the hob to sit. For freestanding cookers, you will need to choose a hob fuel type also.
Choosing Hob Fuel Type
For the hob, there are solid plate hobs which are simple, affordable and easy to clean but they can be slow to heat up and respond to changing the temperature.
Ceramic hobs are faster and more reliable and are also easy to wipe down after use.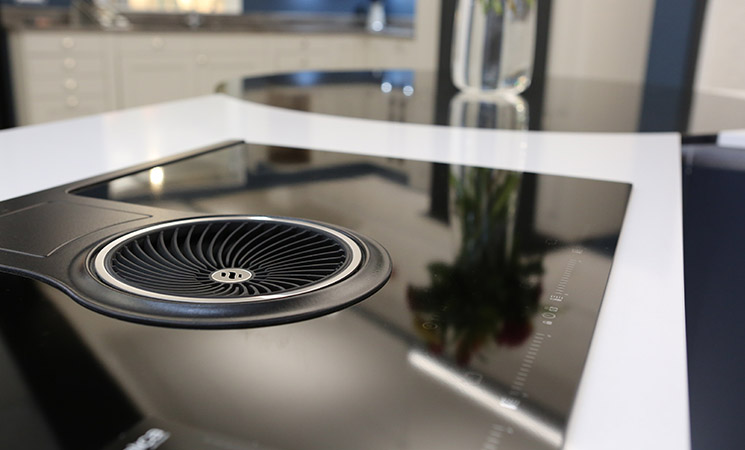 Gas hobs heat up fast and are quick to respond to selected temperature changes so, they give you maximum control over your cooking. Ideal for fast frying and wok-style cooking.
Range Cookers
A favourite for home cooking for hundreds of years, in fact in the 1800's Gardiners made range cookers which were the cast iron equivalent to today's range cookers.
Even in the most contemporary of homes, a Range Cooker can add that traditional country kitchen feel. Choose a cooker that looks like a dream, gives you extra choice, space and power, as well as being a great aesthetic addition to your kitchen.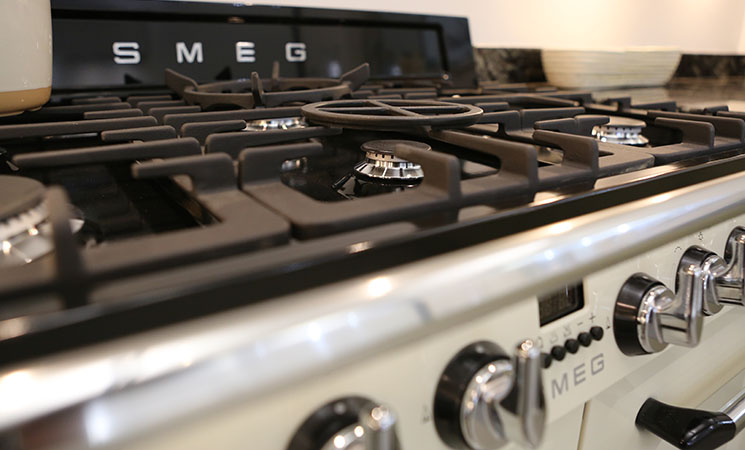 Our selection of high powered Range Cookers from big brands such as Rangemaster, Smeg, Montpelier, Stoves and Falcon offer a vast choice of sizes, colours and designs to suit any kitchen. Freestanding designs mean you can add your Range Cooker to your existing fitted kitchen. Use them as a stand-out centrepiece in an eye-catching colour.
Perfect for family homes and cooking enthusiasts, Range cookers offer extra space and functionality – giving you the chance to take your cooking up a level. Cook multiple dishes or courses at once with no fuss using the extra hob space and multiple oven cavities
Complete the look with our complimentary cooker hoods for extraction of smells, smoke, grease and steam while you cook.
Oven Types
As with all other oven and hob types, you'll need to choose your fuel type for both the oven and hob, you can choose dual fuel to have a responsive gas hob and the even cooking of a fan electric oven.
Fan Ovens
Fan ovens have a consistent temperature no matter where the food is placed within it. The fan sits in front of the heat source in the oven to evenly distribute the heat around the oven cavity. Fan ovens have faster preheat times and lower cooking times overall. They are ideal for cooking large meals or multiple meals at once (as long as they all need to be cooked at the same temperature).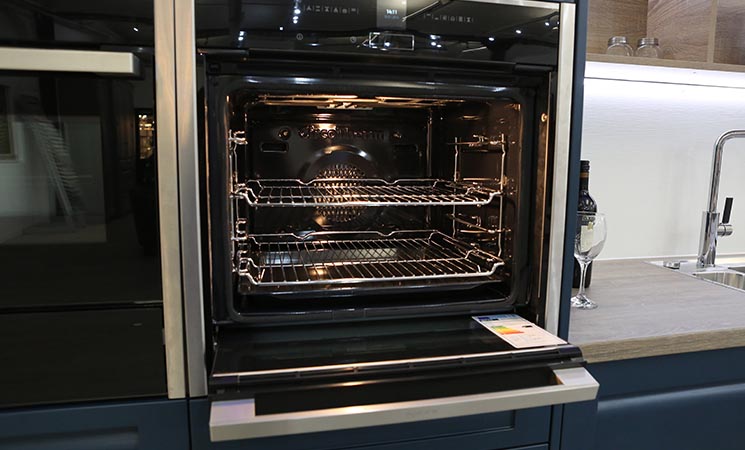 Multifunction Ovens
Multifunction ovens have more functions and controls compared to conventional and fan ovens. They are more flexible so, they suit different cooking styles. They offer up to 9 different cooking methods to perfectly cook any dish.
Conventional Ovens
Conventional Ovens have different heat zones throughout the cavity so temperature varies. The heat source sits either at the top or the bottom of the cavity with no fan to circulate. Hot air rises to the top making the top part of the cavity hotter than the bottom. They are ideal for bakers and traditional cooking.
Fan Assisted Oven
These are partway between conventional and fan ovens. It heats elements at the top and bottom of the cavity with a fan to circulate heat more evenly. The heat distribution is not as thorough as a fan oven but more so than a conventional oven. Fan assisted ovens are ideal for meals that need a crisp layer on top.
For more information on other appliances visit our Kitchen Appliance page, get in contact with our fitted kitchen department or visit our new showroom.