Our Kitchen Bins & Recycling Bins
Simple Human Bins
The sleekest of our range, Simple Human Bins come in a variety of sizes and colours to suit any home. Whether it's a small countertop bin or a large family size rubbish bin you're looking for they are sure to have an option for you. Simple Human also do made to fit liners ensuring maximum capacity of bin without the bags overhanging.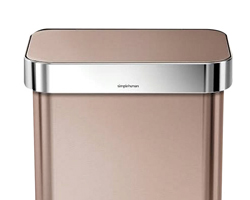 Brabantia NewIcon Bins
Our environmentally friendly option comes from Brabantia. Brabantia redesigned their bins a few years ago to have less of an environmental impact during production and at the end of their life. By buying this bin you are also helping Brabantia to support The Ocean Clean Up who they donate to for every bin sold. The bins themselves have a soft closing lid and odour proof closure. Made to fit bags are available for the New Icon Range.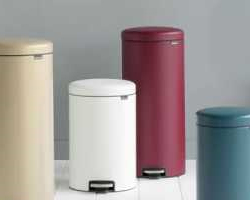 Addis Plastic Bins
Addis provide our Bin Department with a range of basic, every day bins for a practical approach to rubbish. In 2018 they also brought out an eco version made of 100% recycled materials. Both ranges of bin are part of a larger range with matching items including washing up bowls and more.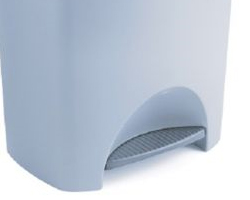 Brabantia Sort & Go Recycle Bins
A colourful option for your recycling comes in from Brabantia. Available in 3 sizes and 4 colours The Sort & Go Range will keep your recycling separated without ruining your home's style.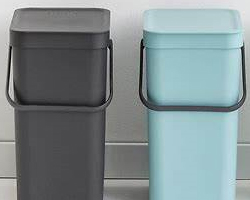 Whatmore Upcycled Recycling Boxes
For larger, more practical recycling storage we look to Whatmore. Made from recycled plastic they are environmentally sound. The lids also allow for easy stacking. Available in 2 sizes from our Cirencester store.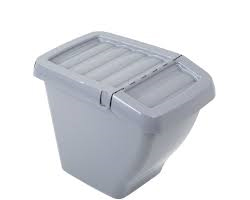 These are just an idea of what we stock in store and don't cover our whole range. To check our stock levels, prices or enquire if we have more available please call the Cirencester store on 01285 657751 to avoid disappointment.