Our Kitchen Gadgets
Can Openers
Our Cookshop hosts a wide range of can openeners from a basic butterfly can opener to a battery operated one. The Basic Butterfly Can Opener is our budget option, perfect for occassional use or student accomodation. We have a variety of mid-range can openers from Horwoods, Culinaire and Kitchencraft. Culinaire also have a One Touch Battery Operated Can Opener perfect for people who struggle with wrist strength.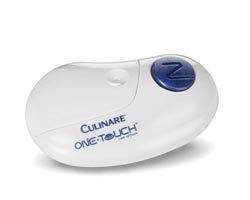 Peelers & Zesters
There are a range of peelers available from our Cookshop including:
Y Shaped Peelers - Deemed one of the easiest peelers to use due to the y-shaped handle. Easy to handle means you waste less of your food in peeling.
Swivel Peeler - One of the most widely used gadgets, the swivel peeler is the most popular vegetable peelers. An ideal choice for small fruits and vegetables, the compact design makes it easy to store and use in your kitchen on a daily basis.
Speed Peeler - As the name suggests, this peeler is built for speed. Usually made faster by the arrangement of blades.
Zesters - For removing fine shreds of zest from citrus fruit.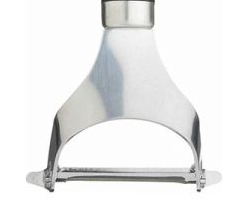 Knives & Chopping Gadgets
We have a large range of knives and knife sets in our Cookshop. Our most popular range is from Robert Welch, who are a local company based in Chipping Camden. We also stock ranges from Joseph Joseph, Stellar & Judge at a range of price points whether you're a "cook because you have to" or a professional chef, we've got the knife for you.
We also do a range of gadgets to help with chopping especially if you struggle to use a knife including mini choppers and hand slicers.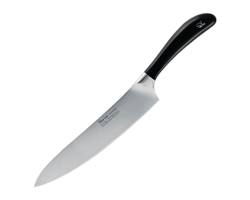 Scales
Scales are an important part of cooking especially when baking. Whether you're a novice baker or a professional chef it is important to have an accurate set of scales. Everybody has their own preference when it comes to scales which is why we do a range of traditional, mechanical and digital scales in store.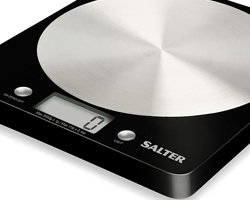 Kitchen Timers
Another important part of cooking and baking - timing! Too soon and you'll risk food poisoning, too late and you'll risk charcoal for dinner. Mechanical and digital timers are available from our Cookshop.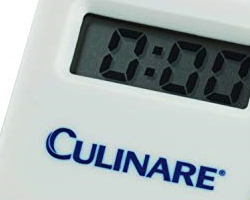 Joseph Joseph
We couldn't mention Kitchen Gadgets without mentioning our Cirencester store's large range of Joseph Joseph. Joseph Joseph are well known for their gadgets you never really knew you needed in bright colours. From Nesting bowl sets to Spaghetti Measures we have a whole host of Joseph Joseph items to shop in store.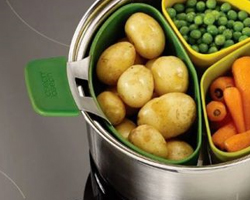 These are just an idea of what we stock in store and don't cover our whole range. To check our stock levels, prices or enquire if we have more available please call the Cirencester store on 01285 657751 to avoid disappointment.