Our Eco Friendly Alternatives
Beeswax Wraps
An easy alternative to cling film beeswax wraps are available in many sizes to suit any of your food wrapping needs from a cut fruit to a sandwich for your lunch. They can seem a bit daunting if you've never used them before so we've written a blog here to help guide you through.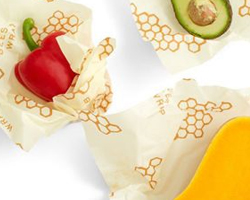 Reusable Coffee Cups
Another simple swap for the environment is to switch to a reusable coffee cup rather than taking the non recyclable option from your favourite coffee shop. These are available in different sizes and patterns too making them a fashionable swap to be seen with. Swapping your coffee cup can also save you money as detailed here. Our Cirencester store stocks a variety of brands including Smidge, Eco Chic & R Cup.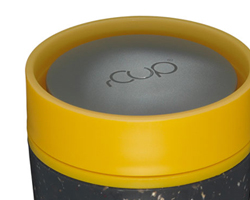 Reusable Bottles
It's important to stay hydrated but what is the cost to the environment of bottled water? We have a range of metal and reusable plastic bottles designed to be refilled time and time again. In Cirencester you can look out for "Refill" points who will also fill your bottle with water for free. Saving you money as well as single use plastic. We stock Built and Smidge Metal Bottles alongside Lock & Lock and Joseph Joseph reusable plastic bottles.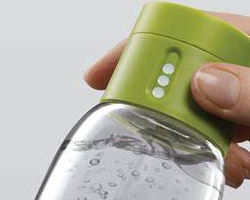 Eco Chic Range
Eco Chic as a brand are all about reuse, reuse, reuse. As well as having a range of reusable coffee cups as mentioned above they also do other items in the same patterns so your eco-friendly items can be co-ordinated. The range includes reusable bags, rucksacks, picnic blankets and ponchos all designed to fold small so you're not caught short and forced to purchase a disposable alternative.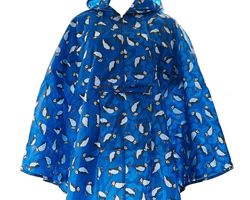 Smidge Picnicware
Smidge are a relatively new brand, launched in April 2019, but they have certainly upped the game of eco-friendly picnics. Alongside their reusable bottle and coffee cup range they do a range of picnicware made from plant materials. Even better at the end of it's long life it is 100% biodegradable. In fact these items are so innovative they've already won awards. They are also working closely with the Scouts with part of their revenue going directly to the Scouts.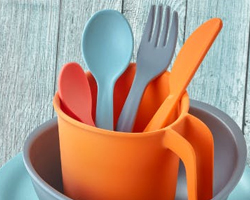 If You Care Range
The If You Care Range is designed to offer alternatives to many essentials in Households & Kitchens. These items are made from natural or recycled materials. Their range we stock includes household gloves, sandwich bags, aluminium foil and more..

If you can't make it in store, Shop Eco Friendly Online
These are just an idea of what we stock in store and don't cover our whole range. To check our stock levels, prices or enquire if we have more available please call the Cirencester store on 01285 657751 to avoid disappointment.