Are you on a budget?
Today, we constantly want our house to look up to date and modern, but often that requires renovating, which also involves spending money. Does your kitchen look tired and need freshening up, but you're still counting on winning the lottery for your chance to finally change the kitchen? Here at Gardiner Haskins, we have creative ideas and product inspiration to help show you that you don't have to spend a fortune to get the ideal kitchen. With key planning and choosing the correct products, you'll be on your way to turning over your kitchen just in time for Summer.
Outdated Cupboards?
Are your cupboards looking a little ancient and broken down but aren't ready to break the bank? If tearing them all out isn't the best option for you, why not think about changing the colour to help give a more modernised finish? Giving your cabinetry a fresh coat of paint would help to save money and time. This effortless task is also easy enough for all members of the family, and perfect for a fast but durable turnaround with minimal hassle.
Top Tip- Avoid colours which are too extreme if you've already got lots of activity happening as it will make the kitchen look busier. Creating personalized finishes will help to give your kitchen a more unique look and feel.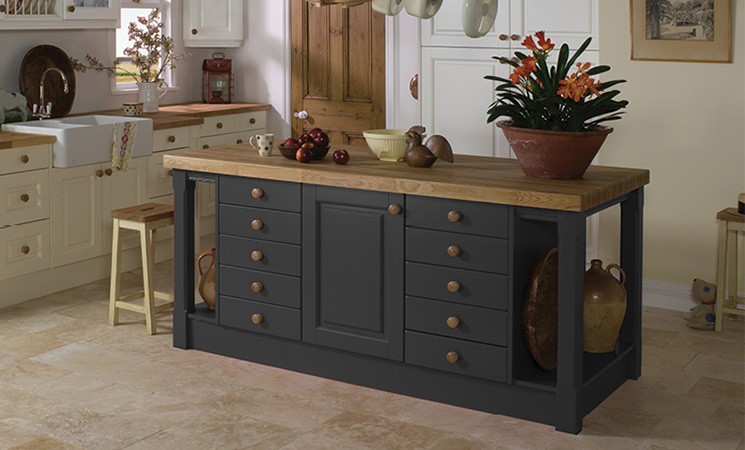 Worn Away Utensils?
Another way of freshening up your kitchen is by updating your kitchen tools. Have your cooking utensils come to the end of their life? Are your pots and pans layered with scratches and burnt marks? A great way of brightening up your kitchen is by updating your current cookware collection. Small changes such as restoring your chopping boards and cutlery will help to renew your kitchen, giving it a rejuvenated finish.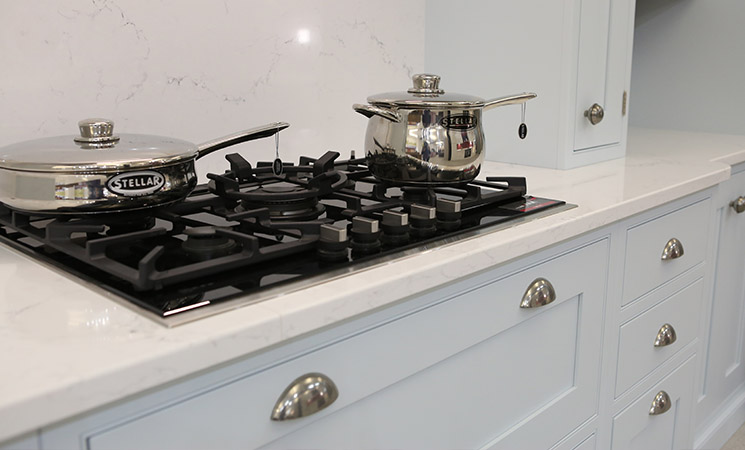 Broken Kitchen Handles?
Have you got that one kitchen handle which has been on its last legs for years but can't afford to purchase a whole new kitchen? Gardiner Haskins offers a diverse span of different kitchen handles which you can purchase separately without needing to buy a whole set or switch up the whole kitchen. Such a small change can help to create the perfect look.

Ancient and Tired Fabrics?
Are your seat cushions looking a little worse for wear? Have all of your tea towels now got the same burnt holes in each corner? A small but simple way to illuminate your kitchen would be by switching up your current fabrics to help give your kitchen a fresh but subtle update that won't cost the earth.
Make a Statement with Lighting
Create a new shed of light on a budget by choosing to merge dramatic lighting such as ceiling lights. Styles such as oversized metal pendants are a great way to help make a statement and introduce a new feel and look to your home. Adding new lighting over kitchen tables such as island tables will help to create an illusion of a focal point and will provide perfect mood lighting. Get inspirational ideas and the look here at Gardiner Haskins by popping into Lumination in Bristol and Cirencester.
Top Tip- Hanging lights in threes will help to give the maximum impact.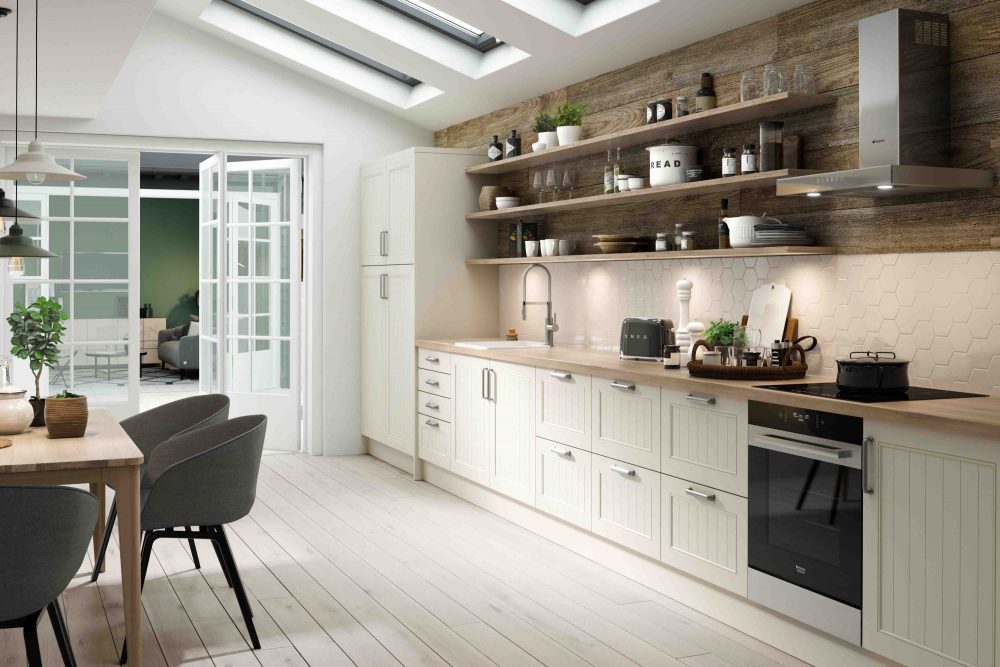 Install Quirky Kitchen Gadgets - Kessebohmer Smart Storage Range
Say goodbye to cupboards overfilling with your endless collections of pots and pans. If you're into getting the latest high tech kitchen accessories, why not look at the Kessebohmer Smart Storage Range? Perfect for innovative solutions for your kitchen storage. Using a powerful blend of smooth design and quality, they are based around creating metal processing and specialized components tailored to each kitchen.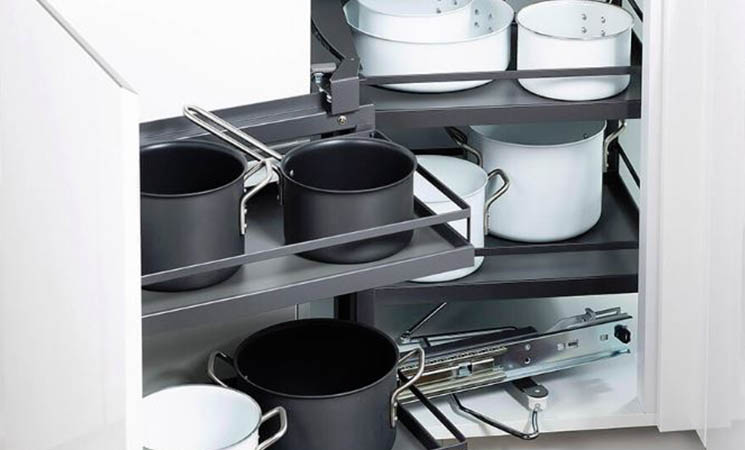 InSinkErator- Waste Disposal Machine
Is your food waste bin constantly filling up your kitchen air space with a rather unpleasant odour? Introducing the latest new hygienic way to dispose of your family's food waste. Consisting of being clean, safe and convenient, you can now get rid of your food bin for good with the built-in InSinkErator to help grind down all your food waste. This high-tech waste disposal bin is fitted super easily and fits into any standard sink. With only one hit of a button, the food waste is then sent to a wastewater treatment hub, and collected to yield valuable biogas and other vital soil nutrients so you can ensure you're creating a beneficial impact on the environment!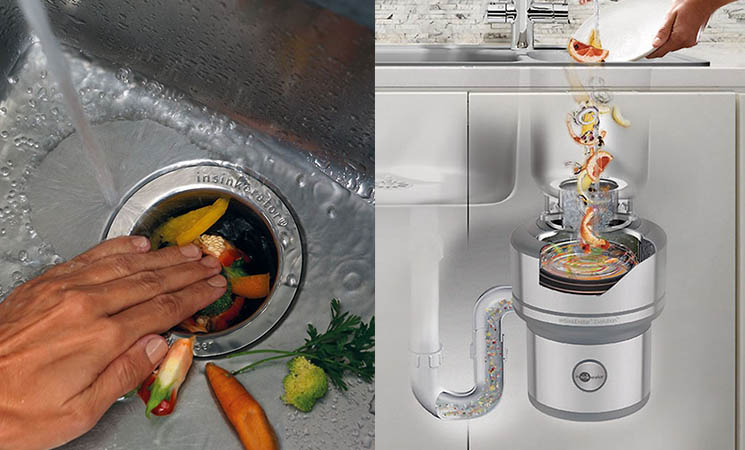 Related Blogs
How to Plan a Child-Friendly Kitchen - April 8th, 2019
4 Step Kitchen Design Checklist- March 25th, 2019
10 Kitchen Gadgets to Make Life Easier- March 25th, 2019
BOOK AN APPOINTMENT HERE WITH OUR DESIGNERS: