You can't pick up a newspaper or turn on the television without seeing an article on global warming, plastic pollution or the damage being done to the planet. At Gardiner Haskins Cirencester it is important to us as a company to keep evolving where we can and also support other people in doing their bit for the environment.
---
What are we doing as a company?
Lighting
As our bulbs in the store go we have been replacing them with new LED panels, we are currently in talks with an electrician to update the whole store's lighting. – We will keep you posted!
Carrier Bags
We introduced the carrier bag charge at the same time as the major retailers and supermarkets and continue to encourage our customers to reuse bags many years later. We also have paper wrapping available in our Soft Furnishings department. We stock a range of reusable bags from Eco-Chic to provide an alternative to customers who wish to avoid plastic bags altogether.
Flowers
We have sponsored 4 hanging baskets along the Dyer Street entrance and a planter where Lewis Lane and Dyer Street meet. We hope these will encourage the insect population around Cirencester as well as providing a pleasing sight for anybody coming to visit us.
---
What are we doing individually?
Steve has started carrying around a metal travel bottle with him. He says "It's such an easy way to avoid buying single use plastic bottles. More places are getting on board with water refill stations so it's also a money saver too."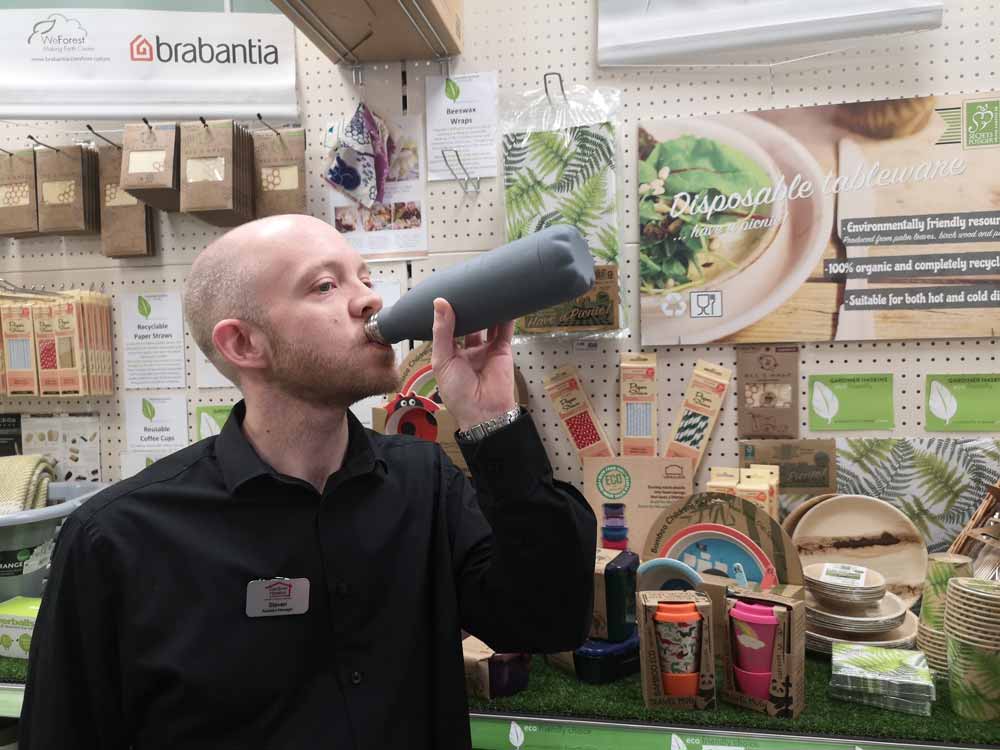 Suzanne uses her reusable coffee cup from Eco Chic every day! Suzanne says, "Using a reusable coffee cup is a fun way to save disposable cups. They come in loads of different designs and prices and you also save money at most coffee shops too." See our guide to saving money on Coffee in Cirencester here.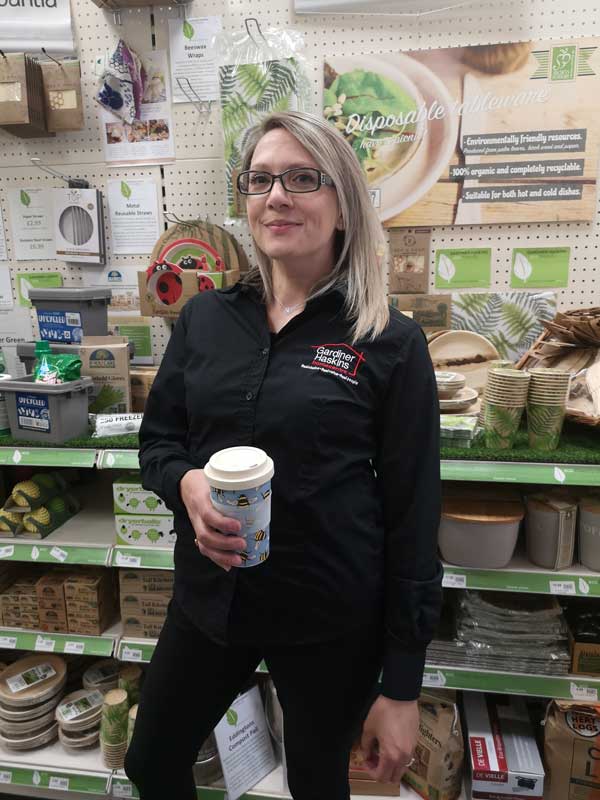 Stuart has been inspired to turn his hand to gardening, including growing his own potatoes! Stuart says, "It was surprisingly easy with the right tools and they seem to be growing okay. It's a fun activity to get children involved with and teaching them where our food comes from."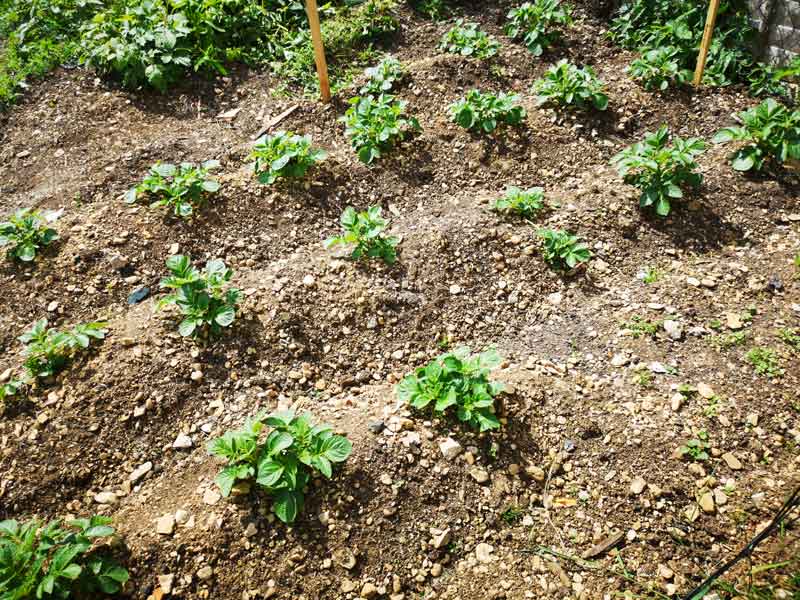 I've personally been trying out beeswax wraps to wrap my sandwiches after seeing the statistics on how much we use. I was pleasantly surprised at how easy it is to use and there is no odour left on my food which is good.
---
The little things certainly add up.
2.5 billion coffee cups are thrown away each year. 99.75% of these are non recyclable.
7.7 billion plastic bottles are purchased each year in the UK.
Enough cling film is used a year to go around the circumference of the world 30 times.
If you decide to join our staff in making some small changes let us know about them on Social Media: