Our Kitchen Splashbacks
Opti-Colour
Splashbacks can be a piece of art as well as being functional. Opti-colour can make your splashback beautifully blend into your kitchen or act as a featured splash of colour. Add colour, prints or mirrored glass to complete your perfect fitted kitchen.
Printed Splashbacks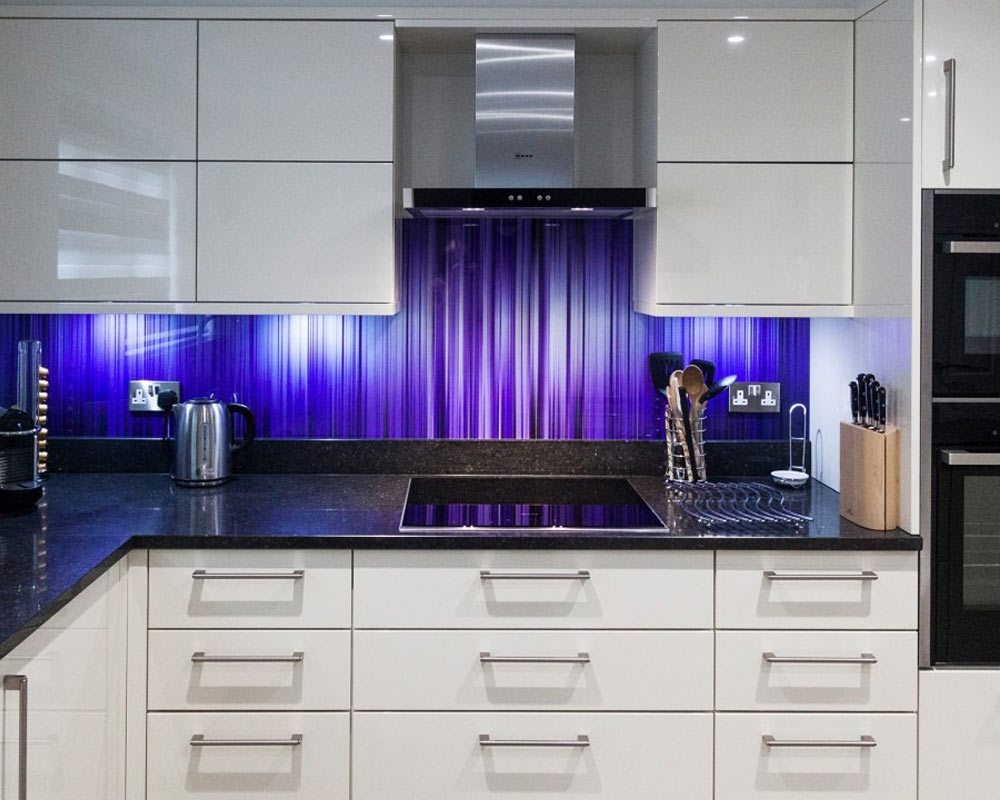 Advanced digital technology allows us to print photographs onto large glass panels, so your kitchen splashback can now feature anything from stunning scenery to an eye-catching foodie picture. The photographic quality is fantastic and as with all our products, the result looks spectacular. Printed splashbacks make a stylish and original design statement while providing a clean, streamlined look. The glass panels can also be backlit for an even more striking effect.
Colour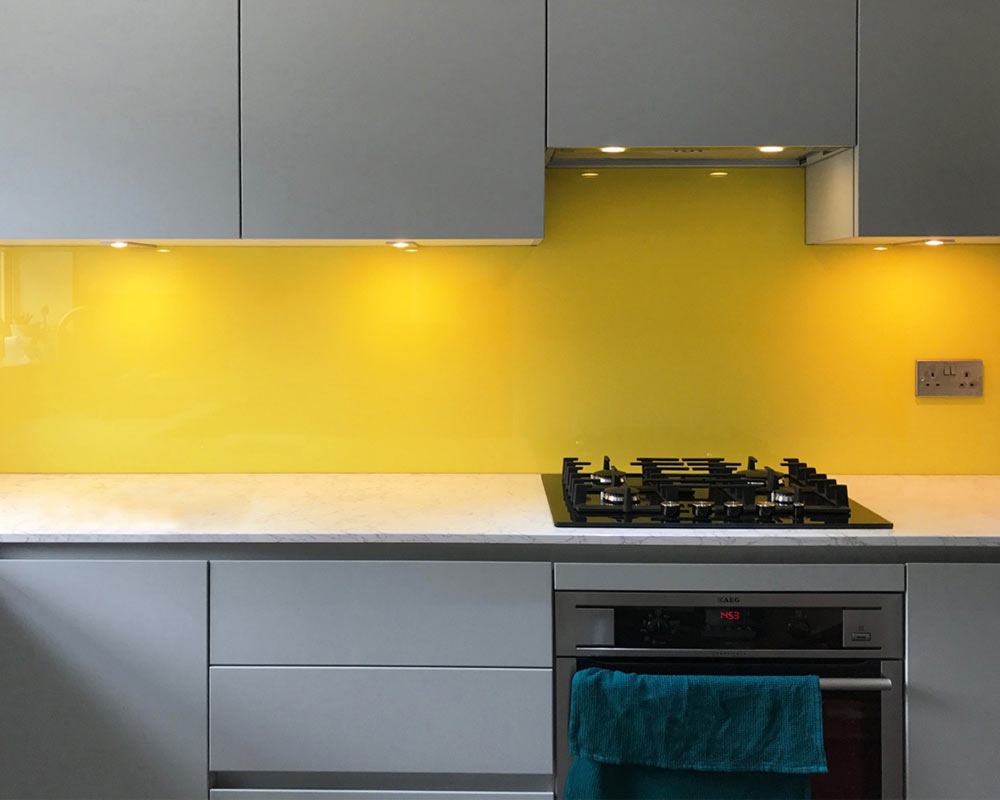 We can also mix bespoke colours if you send us something to match. We will then mix as close to your sample as possible. Be aware that colours will look much shinier through the glass, so will not necessarily look the same as your paint. It is often safer to consider a slightly contrasting colour. Colours appear very differently from computer to computer, both on the screen and when printed with different printers. We have printed swatches available upon request and also actual glass samples.
For special colours and effects, there is a modest mixing charge.
Mirror Glass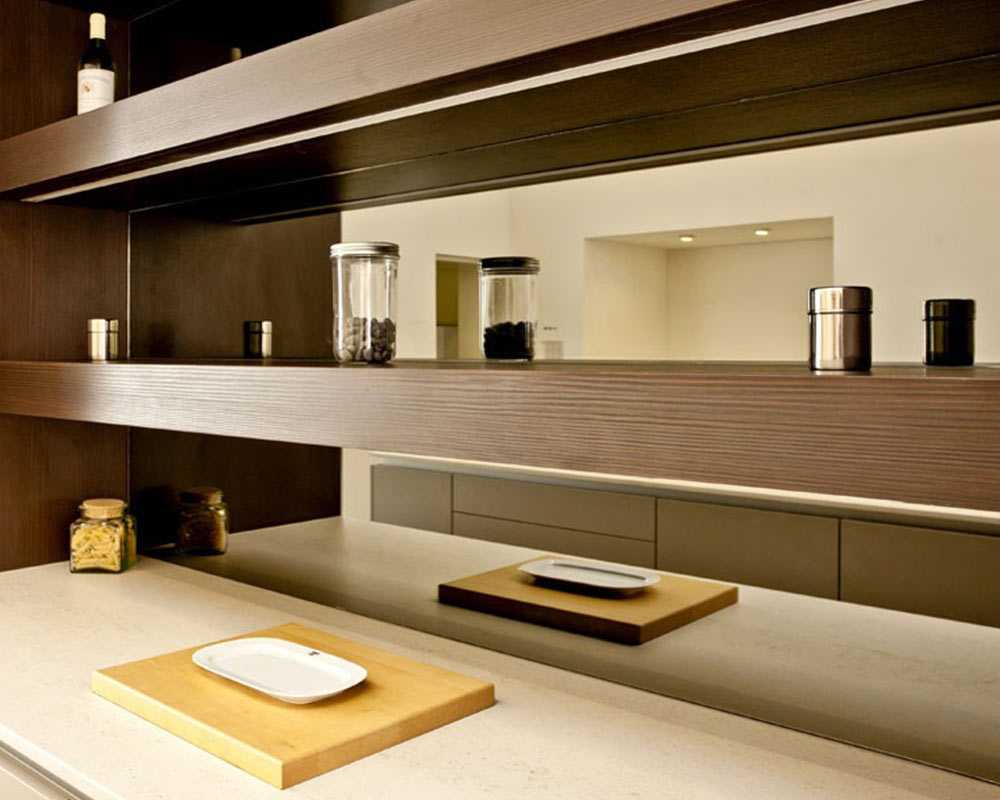 Mirror splashbacks have a real impact on space, making a room look larger and brighter. You can also get them colour tinted to match whatever style or coloured kitchen you have. They come in silver, bronze, grey or rose gold tones, giving a warmer, softer reflection.
To see our range of colours and sizes come and speak to our kitchen designers in our new showroom on Straight Street Bristol.
Browse the Opti-Colour range here.
Benefits of Toughened Glass
Toughened (or tempered) glass, in our expert opinion, is the only suitable option for glass splashbacks, and why we only sell this type.
Toughened glass is heat resistant to 220°C and virtually never breaks due to heat. In over eight years of supplying and installing toughened glass splashbacks, we have never had a panel break due to heat behind the hob.
Toughened glass is five times more impact resistant than untoughened glass and will never break across a socket or corner cut-outs.
If your glass has cracked it is not toughened – toughened glass does not crack, but shatters into hundreds of tiny pieces.
There is an easy way to tell if the glass is toughened, without breaking the glass. Toughened glass will have an etched mark in one of the corners, which is whitish in appearance. If there is no toughened mark on the glass, then it is not toughened.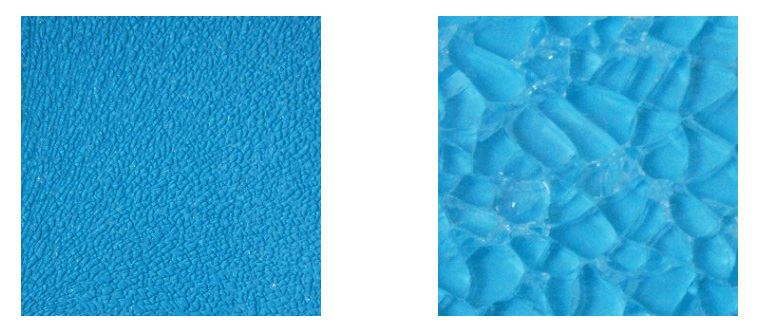 Untoughened Glass Splashbacks
Untoughened glass is available elsewhere in two forms:
1) Pre-coated coloured sheets, such as Planilaque and Lacobel. This glass can be cut to size and have holes drilled into it or socket cut-outs made into it, but it cannot be toughened. It is prone to cracking behind the hob and across socket and corner cut-outs. It is only available in a limited range of colours and is a lot cheaper.
2) Coloured film or foil backed glass. The colour film or foil is typically applied locally and the glass is often untoughened. The coating is frequently inferior and prone to discolouring or flaking.
Splashbacks are an excellent alternative to tiles, but if you would still prefer this classic look then visit our tiles page.