Our Kitchen Accessories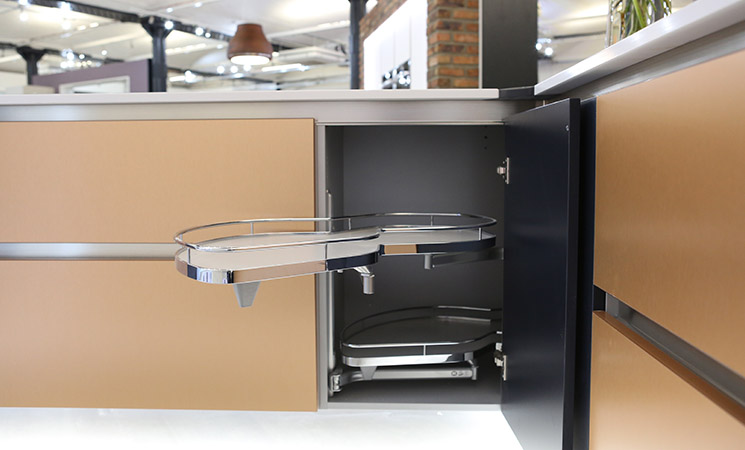 These accessories exhibit the cutting edge of kitchen technology. Here are a few accessory suggestions that perfectly complement our modern fitted kitchen designs…
Kesseböhmer – Smart storage
Kesseböhmer stands for innovative solutions for your storage. By using a powerful blend of design, function and quality, the family business exemplifies modern and smart storage. Their main competence is metal processing and specialized components. By using wire, flat band and tubing, the products are specially crafted for specific needs to create functional fittings for kitchen units.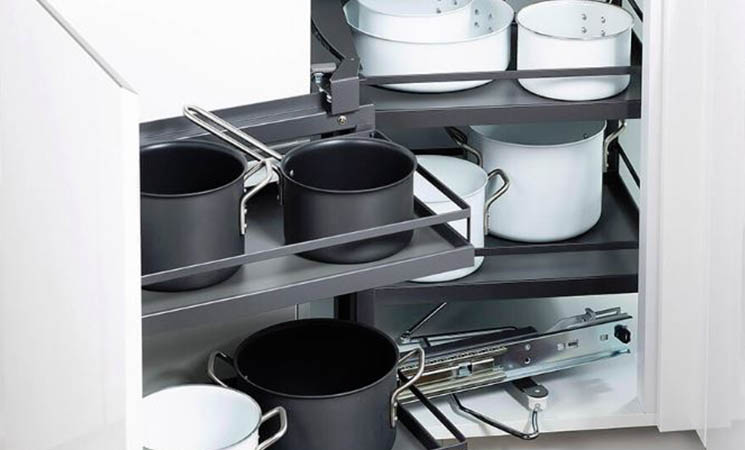 Their products are not like anything else. Browse their range here and the brochures below.
Introduction
Tall Cabinets
Base Cabinets
Corner Cabinets
Wall Cabinets
InSinkErator – Waste disposal
The hygienic way to dispose of food waste. Quiet, clean, safe and extremely convenient. Get rid of that smelly food bin in the corner and use the built-in InSinkErator to grind your food waste The InSinkErator is fitted easily and discreetly within your sink. It effortlessly grinds most food waste into tiny particles that are automatically flushed away. The InSinkErator fits any standard sink. Dispose of most food waste at the touch of a button. Food waste is then sent to a wastewater treatment plant, it is collected to yield valuable biogas and other vital soil nutrients.
Good for the environment. As well as technologically innovative, we want to promote products that are kind to the environment. When the 7.3 million tonnes of food waste ends up in landfill each year it emits harmful greenhouse gasses. However, we can harness this biogas and other soil nutrients recovered from the wastewater treatment plant and reuse it in agriculture.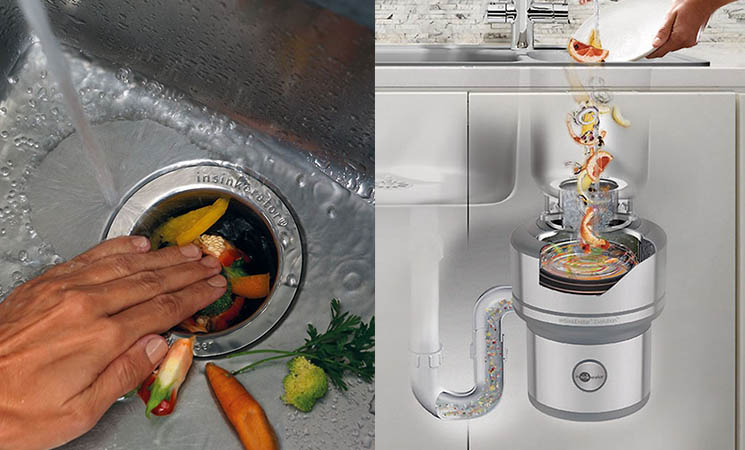 Sensio – Modern furniture lighting
Modern lighting for your modern home. Personalise your kitchen by adding stunning, sleek furniture lighting. Sensio has designed innovative lightning to create a beautifully lit space. Sensio is an industry leader, setting trends in design and innovation and continually looking to the future.
They have re-designed which LED lights can be in your home, developing new concepts and designs for your kitchen. Sensio has truly pushed the boundaries on what kitchen LED lighting can be. Browse the different types of lighting you can have in your own home. Including…
Under cabinet spotlighting
Under cabinet strip lighting, battery lighting
In cabinet lighting
Over cabinet lighting, shelf lighting
Draw lighting
Plinth lighting
Flexible strip lighting
Aluminium profiles and ceiling lighting.
Go that extra step into the future and take a look at the wireless charging spot, inbuilt into your worktop for your convenience.
Control all the lights from a hand-held controller or install sensor lights.

Browse Sensio modern furniture lighting here.
If you are interested in any of these products visit out New Kitchen Showroom