10 Best ways to do Gromit Unleashed 2 in Bristol
Gromit is back in Bristol! This time he brings with him his all-time companion Wallace and Feathers McGraw, the dastardly penguin. Delight in the 67 creative design sculptures for Gromit Unleashed 2 decorating the city and surrounding areas until 2 September raising funds for The Grand Appeal, the Bristol Children's Hospital Charity.

The best way to see the Gromit Unleashed 2 trail is to plan ahead to make the most of your time. Pick up a trail map and download the interactive Detect-O-Gromit 2 app on the app store where you can plan your trip using the map location guide and raise more money for the charity when you purchase the app.
The trail is split into mini trails, so you don't have to do it all in one go unless you want to of course! Some trails can be completed within an hour or two, whilst others are more spread out and require a hop on a bus, in a car or other method of transport. Make it fun by taking an open top bus, a water ferry ride or cycle it. You can also buy day bus tickets for the family and complete multiple trails in one day!
See buses and trains journey planning https://www.firstgroup.com/gromit
How To Get Around the City Trail and Harbourside Trail
Both of these trails take in the sights of the city and some great landmarks along the way. If you plan to walk the Bristol city trail it's classed as easy on the map guide taking about an hour. Mingle among some great little cafés, restaurants and shops to spot Gromit, Wallace and Feathers McGraw disguised as Caractacus Paws, Fromage McGraw and the Rocket Man. Not forgetting our very own Hound of Music here at Gardiner Haskins.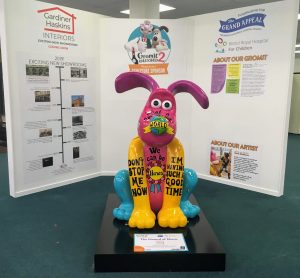 Bristol has a tremendous maritime past and the artists of Gromit Unleashed 2 have not forgotten this. Explore the harbourside trail and discover Wallambard at the majestic SS Great Britain in homage to the famous Isambard Kingdom Brunel and Gromit sporting a deep ocean theme at We The Curious. Catch Feathers McGraw disguised as Oh Bollards! at the Aardman Studios where it all started.
If you fancy doing both trails but don't fancy the walking in between, you could do the city trail first then hop on the Bristol water ferry at the stop between sculpture 42 at Gardiner Haskins and 43 at Temple Quay. Look out for the original Gromit adorning one of the water ferries but don't forget to visit Game of Cones at Templemeads station first though!
How To Get Around North, West, South, & East Trails
These trails are spread further out so you would need transport whether it be a bus, car, ferry or bike or a mixture. An open top bus is a great way to see other sights of the city too and combined with a ferry ride too you can enjoy both, with a city xplora ticket or if you are feeling fit try a yo-bike.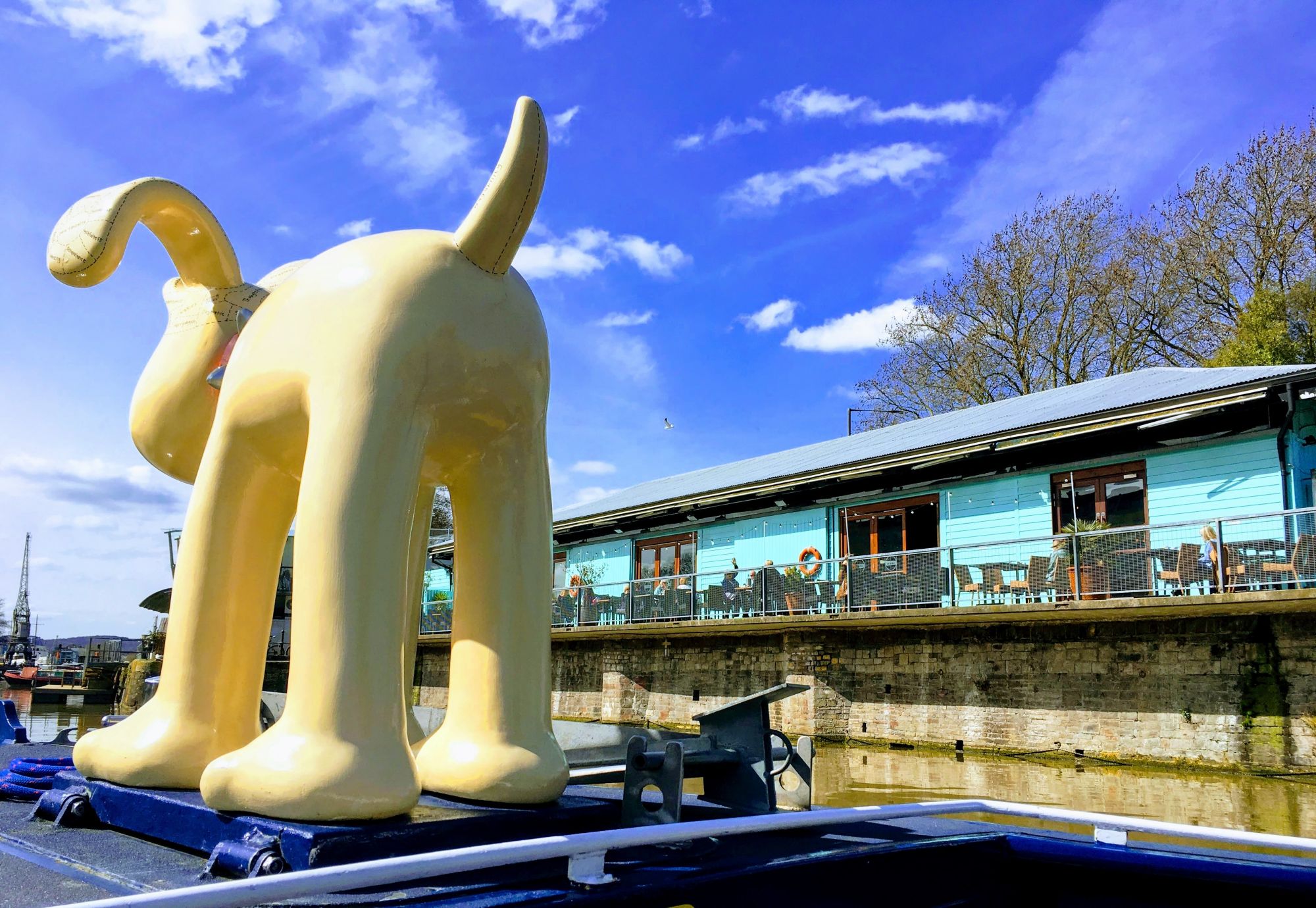 At the North trail, Blaise castle and The Downs make gorgeous backdrops for sculpture enthusiasts whilst the exciting Aerospace Museum is the perfect home for Gromjet. Furry Sully is a must for Monsters Inc fans at Cribbs Causeway.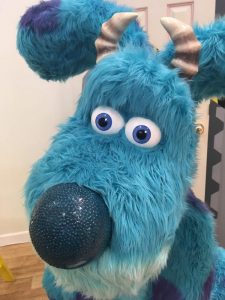 The West trail can be walked in around an hour, though it is not as flat as the city and harbourside trails! Marvel at Feathers McGraw, Light as a Feather and the spectacular views of Bristol from the Clifton Suspension bridge (walk over it too) or explore Bristol Museum whilst you're there. Heading on the South trail, jump on a bus or by car to visit Rockin' Robin Gromit at Ashton Gate Football stadium home of Bristol City and move further South to see Marshall at Chew Valley Lake. Hartcliffe Community Farm, a farm in the city, is home to Plooming Marvellous. If you want to fit in more sculptures in the same day, head over to the East trail where you'll find Cubby at Avon Valley Adventure and Wildlife Park. A day bus ticket/ train will get you around easily.
Grand Day Out Trail
You will need transport for this trail covering the suburbs of Bristol in the north and east. It won't take too long but you can still have a few hours exploring the small towns along the way. Don't miss the beautiful Honeysuckle Rose at Thornbury and Amazing Grace over in the market town of Chipping Sodbury.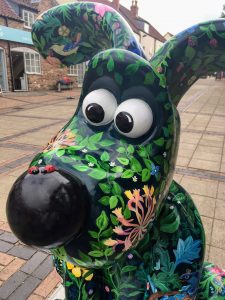 Family Day Out Trail
Take a whole day out for this one! Enjoy a fish and chips or an ice-cream whilst you marvel at Giggles Gromit on the Grand Pier at Weston-Super-Mare. See the Merry-Go Gromit at Puxton Park or plan to see it as a separate Family Day Out.
Plus you can donate on the go this year. Look out for contactless donation points at 17 of the sculptures dotted around.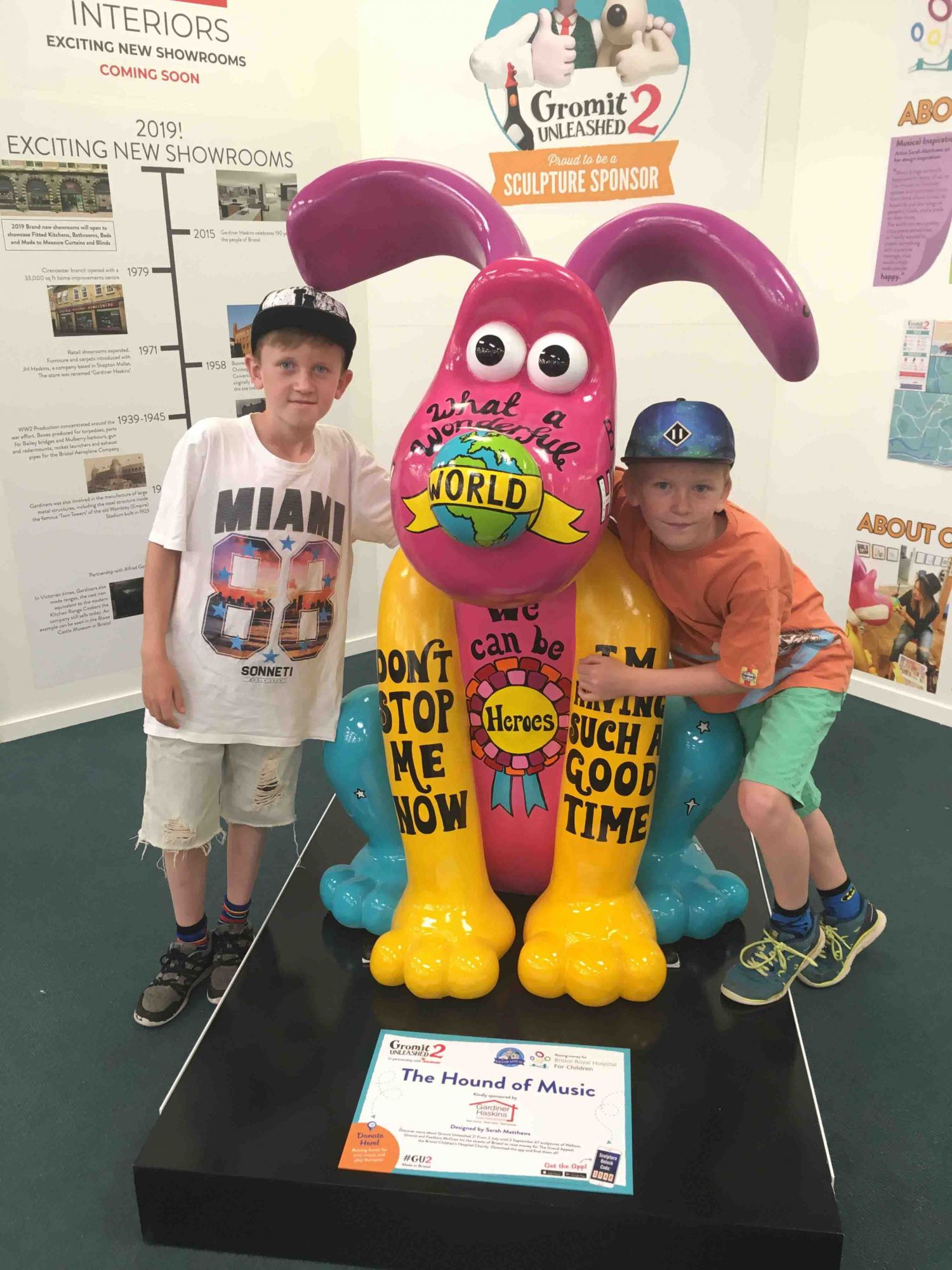 We are lucky to have one here at Gardiner Haskins too. Introducing The Hound of Music, described by the artist, Sarah Matthews as a Gromit to make you feel happy. Visit him at Gardiner Haskins and enter one of our free competitions for a chance to win a mini gromit at our in store gromit trail.
To sum up, here are 10 best ways to do the Gromit Unleashed 2 trail (in no particular order apart from the first one!)
Plan Ahead
Pick up a trail map
Download the interactive Detect-O-Gromit 2 app
Walk the city centre and harbourside trail
Purchase a dual open top bus and water ferry ticket if you don't want to walk it
Purchase a family bus ticket, hop on and off to explore the rest of Bristol
Hire a Yo bike
Take the car
Pick up a free trail passport and have fun learning about the sculptures and Bristol's past
Take in other sites on your way round and plan your next exciting trip to Bristol